---
Welcome to the Neo Portal
The Neo Portal is where you can scroll and check out the archives from our online teen programs! Check out some of our content, including a live stream from Neo Full Moon: Teen Takeover.
Live Stream Program
The Haus Of Kong invites you to a Drag show extravaganza. Leading with love and showcasing diversity, theatrics and high energy performance art at its finest.
Instagram @kweenkongofficial
Facebook @hausofkong
Chill out to the sounds of Ngarrindjeri artist Katie Aspel. Singing and songwriting has been a huge part of her life and she hopes to continue sharing her story and music throughout her career.
The band consists of primarily electric guitar, bass, synth, keys and, drums. We are all mates at the same high school aged 14 to 17. Angus Brill Reed is the singer-songwriter for the band. His work has been shortlisted for Eurovision, been featured on ABC and SBS TV, Young Composer of the Year, and has a slew of national and international songwriting awards. Inspired by the late and great Avicii, The band's music combines positive lyrics and infectious melodies to deliver a blend of pop with feel-good dance energy.
Instagram @angusbrillreed
Facebook @iamangusbrillreed
Youtube @angusbrillreed
Triple J Unearthed https://www.triplejunearthed.com/artist/angus-brill-reed
Web angusbrillreed.com
Twitter @angusbrillreed
Ella & Sienna are 17 and 14 year old sisters from the Adelaide Hills, with Ella on vocals & guitar, and Sienna on vocals & bass. Prepare to be blown away by the dynamic vocals, incredible harmonies and fun vibe created by these emerging artists. Their original music brings a unique blend of modern country, pop and rock. Ella and Sienna wrote their debut original 'Save Your Breath' in early January following the devastating bushfires that happened all over Australia last summer. Ella & Sienna have featured on TV and radio and over the past 12 months they have had some amazing success including; Winning the Ekka Country Music Showdown, 2nd in Battle of the Young Stars, and 2nd in Best of the Buskers at the Tamworth Country Music Festival, Top 3 Grand Finalists at the Gympie Music Muster Talent Search and wins and awards at The Burra Country Music Festival.
Instagram @ellaandsiennamusic
Facebook https://www.facebook.com/ellaandsiennamusic/
Youtube https://www.youtube.com/channel/UCTD4jsNIu93iW0jFHepY6nA
Tune into an energetic mix of beats and tunes from DJ EJ, an up-and coming young DJ hot off the Northern Sound System decks.
Instagram @_ejmusicofficial_
Electric Park are an Adelaide based post Britpop/Alt Rock band. James Tate is the frontman playing Guitar and singing vocals, while Taiga Waugh is on drums and Lachie Sullivan on Bass. Our sound has been heavily influenced by 90s Britpop (Oasis, The Verve etc) and the Mod era (The Who, The Kinks) with elements of Buzzcocks, and The Jam. Modern Indie such as Sam Fender and The Wombats has also taken part in shaping our sound. James and Taiga formed the band February this year, and Lachie joined in April.
Instagram @electricparkband
Soundcloud www.soundcloud.com/electric-park
Triple J Unearthed https://www.triplejunearthed.com/artist/electric-park
Charlee Watt is the talented young artist who created the amazing stage backdrop you see on the livestream! Keep up with her work at @charleewattmusic.
Check out the six winning artworks of Neo's 2020 Sticker Design Competition!
Check out the new online youth space hub created by the Commissioner for Children & Young People below!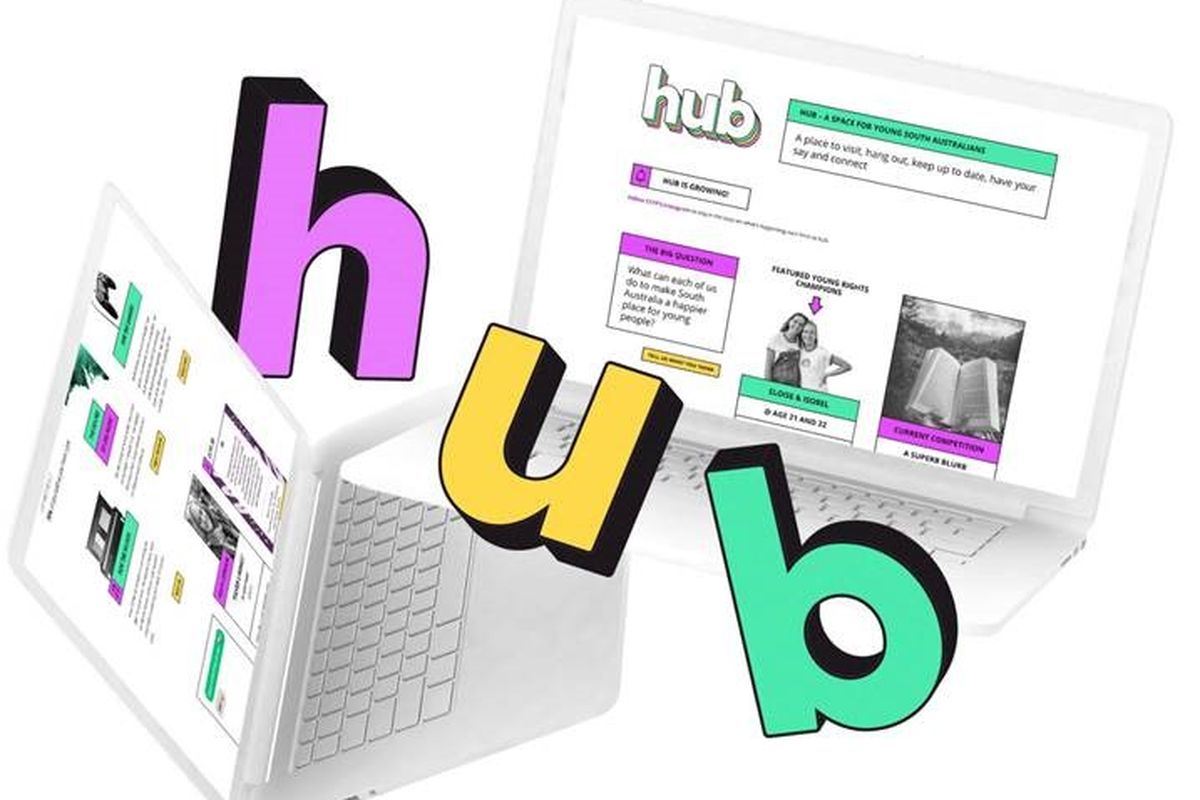 Do you know about hub?
Check out hub, a place for young people to hang out, connect and get info in SA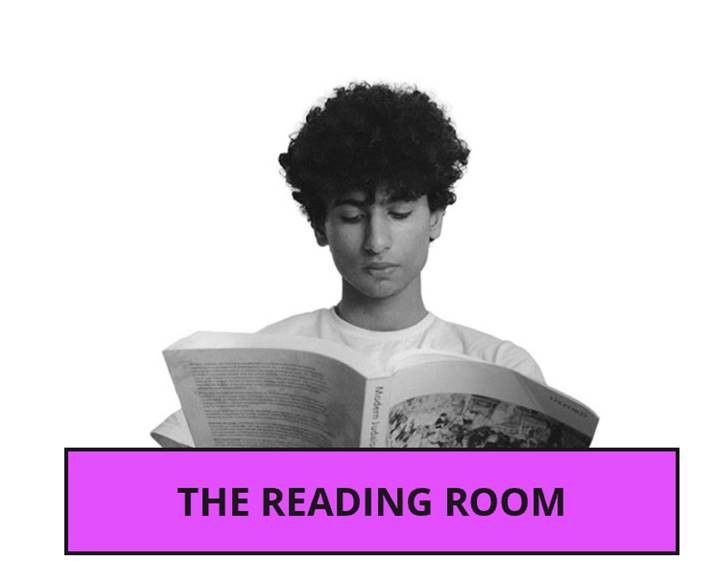 The Reading Room
Access the latest graphic novels, audiobooks and a massive range of books at hub's The Reading Room
TEEN TALKS
Art Spaces & Activism with the Teens of the AGSA & NGA

On Isolation in Regional South Australia

Neo Ambassador Bianca Chu in conversation with SALA Feature Artist Kirsten Coelho

World Environment Day with Doha Khan & Perry McDonald
Check out this creative photography tutorial with South Australian artist Steph Fuller, where you'll respond to Narelle Autio's photographic series, The summer of us. Think about how the artist asks us to reconsider these ordinary objects. How can we do the same? All you'll need is a camera (a smartphone will do!), a torch, and some objects. Follow along as Steph demonstrates four different methods of re-presenting an object and then test them out yourself!
Teen Ambassador Georgia Haese has put together a Watch List, where she recommends some of her latest favourite documentaries, films and series that are great ways to get thinking about some current issues today. Keen to use your voice in a creative way? Check out the Stitch & Resist project!
My name is Eamon McEvoy, and I enjoy making art and music.​ I started making stickers of pop culture and anime comic characters with my friend for other friends at school, then I made stickers of characters that I created. I enjoy making stickers because I like the idea of leaving my mark in a place, like street art.
You might find ideas for your sticker designs in...
Video games
Anime
Comics
TV shows
Cartoons
Paper
Clear contact/clear tape
Double sided sticky tape
Textas/pencils/watercolour/anything you'd like to draw
Scissors
Draw your design on the sheet of paper. You can include your name or Instagram handle if you want other people to know who made it! Colour it in or leave as an outline drawing.
Cut out the drawing using scissors.
Cover the front of the drawing with clear contact, or with rows of clear sticky tape so that the entire drawing is covered.
Cut strips of double sided tape and stick on back
Stick your sticker when you're out next, or exchange it with someone else!
Video Gallery
SFX demo created by teen artist Aaliyah Hickman

5 Tips to Support a Friend with headspace Adelaide

Young Designer Tess Bolnar

Young Designer Claudia Dare
Young Filmmakers Competition
Is This The Life We Really Want? by Edward King

Falter by Abigail Nicholls

eHarmony Advertisement by Georgie Walsh

The Art of Painting by Soti Long
Click below to get to know the teen filmmakers!
Can you tell us a little bit about your film?
The film is a music video for the song Is This Life we Really Want? by Roger Waters, and aims to be a conceptual and darker view at the problems of the modern world.
When did you first become interested in making films?
I've been interested in making films almost as long as I can remember. The earliest film that I made was when I was about 7: it was a series of short films about a team of super heroes, it was a lot of fun to make and in retrospect the story line was very similar to Star Wars: a New Hope, but ever since then I've been hooked.
What gave you the idea to make this film?
I first had the idea for the film when driving between Adelaide and Victoria about a year ago now. I was daydreaming looking across a vast expanse of farm land when I saw a single tree standing alone in the middle of the field. This isn't a particularly rare sight but it got me thinking about when I was really little again and how much I would have loved to run around in that field and climb that tree, and the image reminded me of a Coke-a-Cola ad that I must have seen a while ago. From that idea of an advert began to day dream that this was an advert, that was being watched on the TV. This starting sequence was what turned into the opening few shots of the film. After explaining this idea to the team later on and showing the song that this would go with, we all worked together to flesh out the concept and turn it into the short film we ended up with.
What's your favourite things about making films?
One of my personal favourite things about film making is having the ability to see your ideas come to life. The ability to create and share a concept or story visually I find deeply satisfying to pull off.
Did you know?
For this public screening, Picasso's Blind Grandmother created an original track for the film! Stay updated with the band's music on Instagram. Make sure to also check out the song by Roger Waters to hear the powerful lyrics which inspired this winning short film.
Can you tell us a little bit about your film?
I directed, edited and filmed my short film Falter for my final Year 12 project at school. I named it Falter because the main character loses strength and momentum after the accidental death of her sister, and in order for her build that up again, she faces her pain and guilt of her past to regain control of her future. I really enjoyed making this film because it was quite experimental in terms of new editing techniques, working with actors and telling a story strictly through visuals and sound. The film was built around the playful and loving relationship between sisters, however neither of them had acted before, so I gave minimal, uncomplicated directions telling them to simply run around and have fun on the beach like they normally would, and it worked better than expected. Allowing them to have free reign and go about how they would naturally act at a beach set me at ease and gave the film a natural touch.
When did you first become interested in making films?
Probably the first time I started making films was when I was on my exchange in Switzerland. I was there for a year and had such a good time with the people I met that I wanted to remember those times. I felt that people had more of an emotional response and interest towards film compared to photography, so I made sure to keep the content candid to create a more nostalgic result. I made short travel videos of my exchange friends [which I] uploaded to Facebook for everyone to share and look back at. I felt this to be the most rewarding factor when I made the films, being able to memorialise the fun we had as well as having the pleasure to gift something that no one really asked for, but I knew were grateful for. When I came back from my year abroad I was lucky enough to explore film further at school, taking it as a subject in both Year 11 and 12. 
What gave you the idea to make this film?
I had to make a short film for my final project in Year 12 and I thought for a long time about what I wanted to do with the limited resources I had. The elements I most wanted to incorporate were a scenic location, few actors and no dialogue, as visual storytelling is something I want to become good at. In order to provoke an emotional connection to what I was portraying, I needed to find the appropriate sounds and music to accompany the film. The second half of the film is pretty much what I visualised in my head after listening to the same soundtrack 100 times over. After I had completed my all preparation and pre-production for the film I watched a drama/thriller series called 'Sharp Objects'. I absolutely love this series, and it was definitely present at the back of my mind on the day of the shoot. 
What's your favourite thing about making films?
I hadn't given the film industry much thought until I started undertaking it as a subject at school, before that I thought I was only really capable of making amateur travel videos for YouTube. When I unlocked that passion and came to the realisation that this could be a career opportunity, I became driven to make something I'm proud of. My favourite thing about making films is preparing for them, erratically curating mood boards for hours and scribbling down shot ideas. I love the feeling of being motivated and inspired by other people to share stories and express myself while doing it. I thought people would be so closed off to sharing and exposing themselves in front of the camera, but I was pleasantly surprised. I love the small personal attachments people have to films, whether it be cast, crew or the audience, a film can have a lasting impact, and I hope to achieve this through future projects I work on. 
Can you tell us a little bit about your film?
My film is meant to be a funny, short play on an eHarmony advertisement. I wanted it to be light-hearted and silly whilst also letting me and my friends dress up as Greek Gods and Goddesses.
When did you first become interested in making films?
The first time I really became interested in making films was in English class when my teacher told us we could make a documentary about whatever we wanted, it just had to include some specific themes. The entire act of story-boarding the film, writing the script, filming, and editing the movie was so much fun. I love doing post production editing and working with my two friends to make our idea come to life really sparked my interest.
What gave you the idea to make this film?
The idea for this film came from two things. Percy Jackson, and a white sheet I found in an op-shop for $6. The two things just clicked in my mind and I got to work. My friend told me about this competition and I thought 'this is my time to shine'.
What's your favourite things about making films?
My favourite thing about making films? Well, It'd probably be easier to list the things I didn't enjoy! But my absolute favourite part, is the editing. I really enjoy watching as my film gradually makes it way towards what I envisioned it to be.
Are there any things people should know about you?
I'm 14 and I live with my cat in my parents rumpus room. During these times of corona, filming is on my mind a lot and I can't wait till it's over so I can document my adventures.
Where did you get your inspiration from for your film?
I was set a task in English last year to make a short film. A Bob Ross tutorial was the first thing that came to my mind. Obviously from watching the video you can tell I'm not much of a painter but I had fun with it anyway.
Do you have any advice for any other aspiring filmmakers?
It doesn't take much to be a filmmaker, all you need is a camera and a couple friends!
Is this the first film you've created? If not, what have your other films been about?
Yes, this is my first film. I plan to make more in the future and I am excited to see what the future brings.