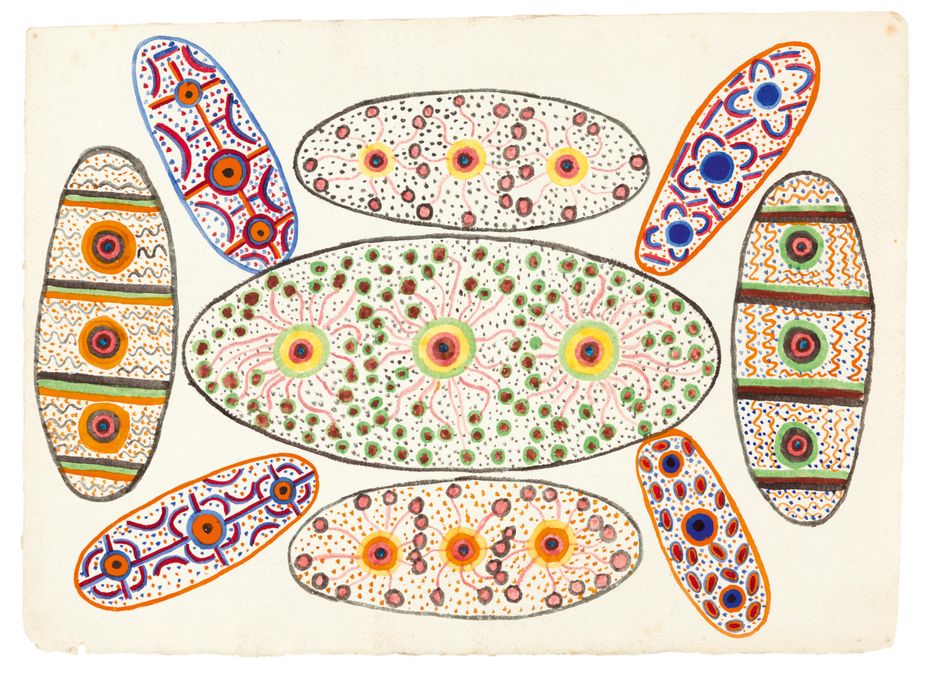 Copyright & Reproductions
---
AGSA can supply images of works of art from the collection for a range of purposes, from academic research to print and digital publications and projects, as well as selected commercial products. Conditions and fees may apply.
Copyright
Many works in the Gallery's collection are covered by copyright provisions which may restrict the use of images and/or incur an additional fee.
You do not need to ask for copyright permission if the image is used for private research and study or for other exceptions defined by section 40 of the Australian Copyright Act 1968 – but you may still need to contact us to obtain a high-quality image.
Other uses will require Gallery permission and may also require the permission of the copyright holder or their agent.
To learn more about copyright, visit the Australian Copyright Council.