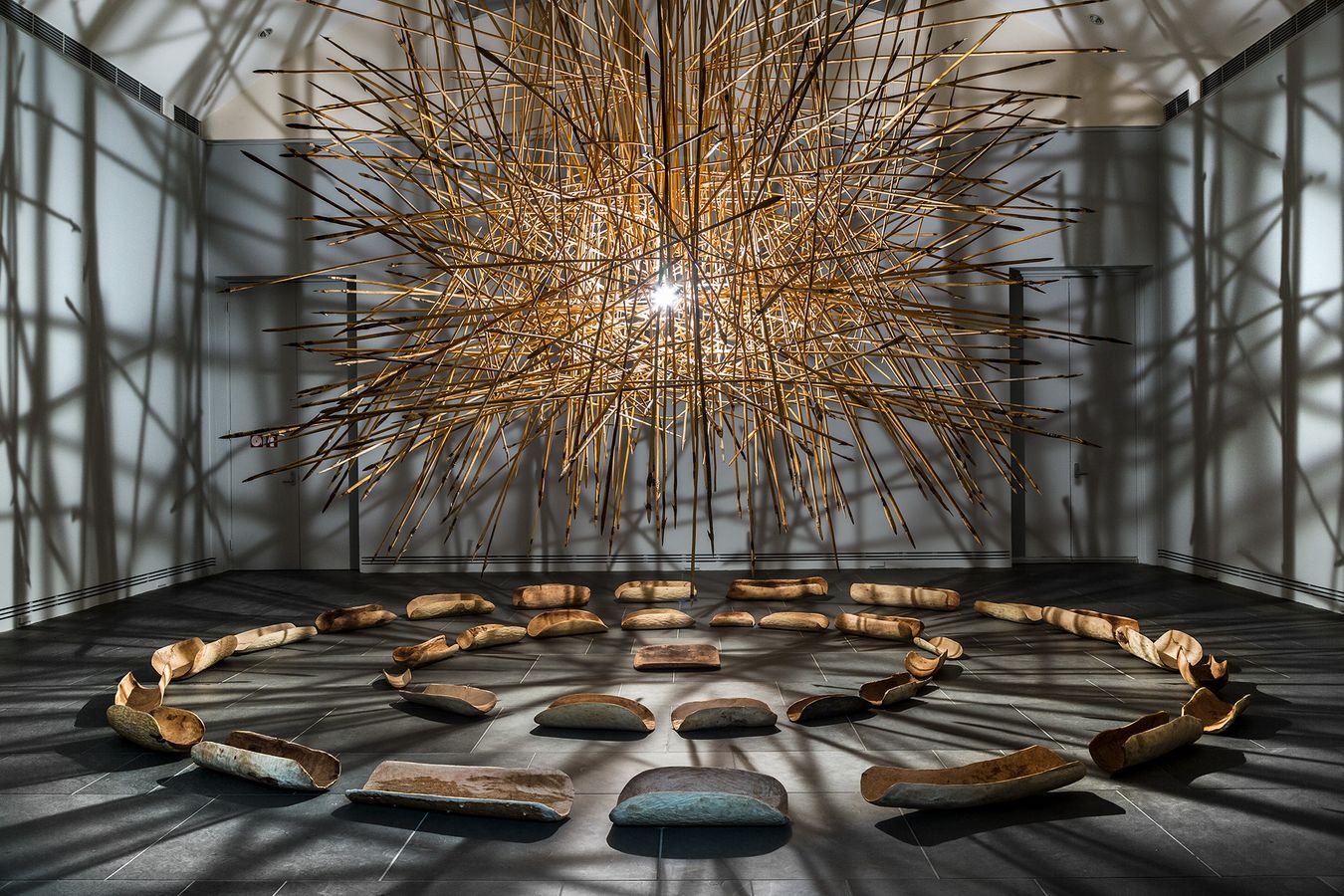 TARNANTHI
---
Our annual national celebration of contemporary Aboriginal and Torres Strait Islander art.
The name (pronounced tar-nan-dee) comes from the language of the Kaurna people, the traditional owners of the Adelaide Plains. It means to come forth or appear – like the sun and the first emergence of light.
TARNANTHI is a platform for Aboriginal and Torres Strait Islander artists from across the country to share important stories. It encourages new beginnings by providing artists with opportunities to create significant new work and to extend their practice.
It illuminates the diversity and depth of Aboriginal and Torres Strait Islander art by alternately staging an expansive city-wide festival in one year then a focus exhibition the following year.
It also includes an annual Art Fair, artist talks, performances and events.
TARNANTHI is presented in partnership with BHP and with the support of the Government of South Australia.
2019 Key Dates
TARNANTHI at the Gallery
18 October 2019 – 27 January 2020
TARNANTHI Art Fair
18 – 20 October 2019
TARNANTHI City-Wide Festival
18 – 27 October 2019