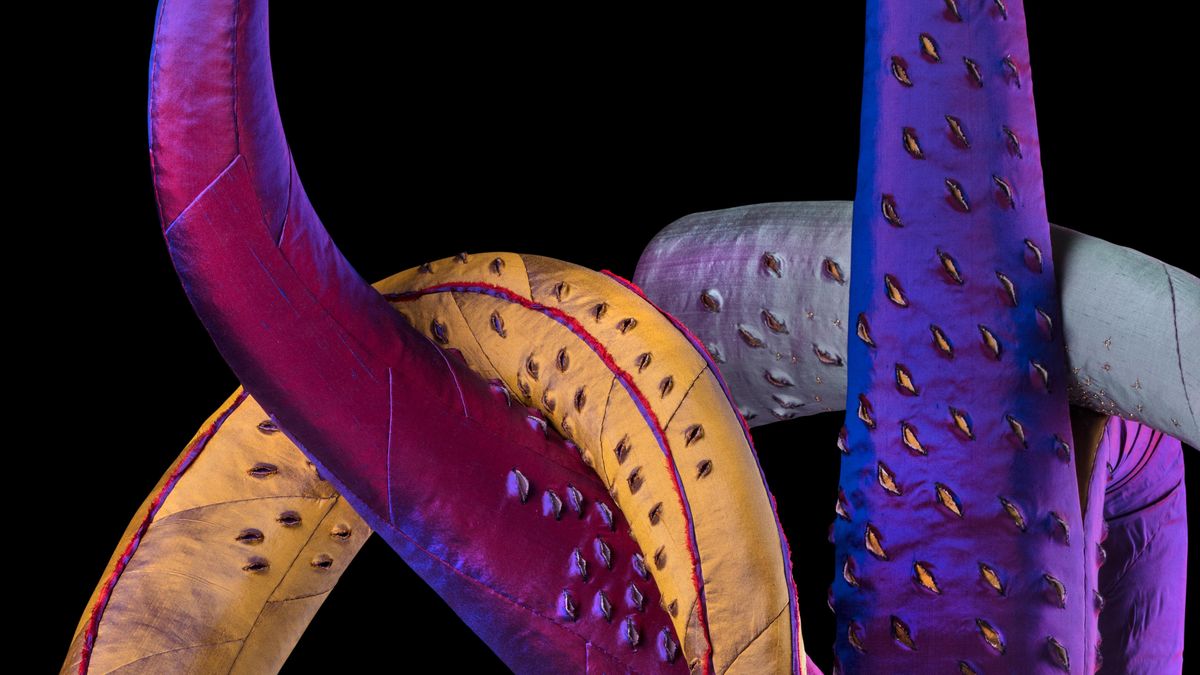 Monstrous Mashup - Adelaide Central School of Art & Julia Robinson
---
A practical at home manual of ghoulish DIY activities inspired by 'Beatrice.'
ACSA lecturer and Monster Theatres artist collaborates with ACSA teen course instructor Alex Beckinsale to deliver a practical at-home manual of ghoulish DIY activities inspired by Beatrice, Julia's sculptural installation at the Museum of Economic Botany.
Take on the challenges within the manual and share your monstrous creations with us!
Go in the running to:
Win a Monster Theatres catalogue
Be featured on the Adelaide Central School of Art's AND Julia Robinson's Instagram feeds!
Make sure to tag @agsaneo #monstrousneo #agsaneo
Check out this Q&A with Monster Theatres artist Julia Robinson! She's answering questions submitted by YOU!
Feed your eyes on Julia Robinson's Beatrice as part of Monster Theatres below!
Adelaide Central School of Art (ACSA) is an independent art school located in Glenside, South Australia. It has been named the best art school in Australia for the last three years. ACSA offers a range of visual art courses including a number of dedicated teen courses in painting, drawing and sculpture. 
Julia Robinson is a South Australian visual artist and educator working in the fields of sculpture and installation. Her work reflects an interest in rituals and calendric customs that pertain to the cycle of the seasons and by extension, cycles of growth and decay. Recent exhibitions include Adelaide Biennial: Monster Theatres at The Santos Museum of Economic Botany, The National 2019: New Australian Art at the Museum of Contemporary Art, Sydney, Versus Rodin: Bodies across space and time at the Art Gallery of South Australia and Long Ballads at Ideas Platform, Artspace. Her work is held in the Art Gallery of South Australia, the Museum of Contemporary Art, Artbank and private collections.
Alex Beckinsale is an emerging artist who graduated from ACSA in 2016. Her practice focuses on traditional and digital figurative drawing, she now teaches in our Teen Short Courses. 
Presented by the Adelaide Central School of Art