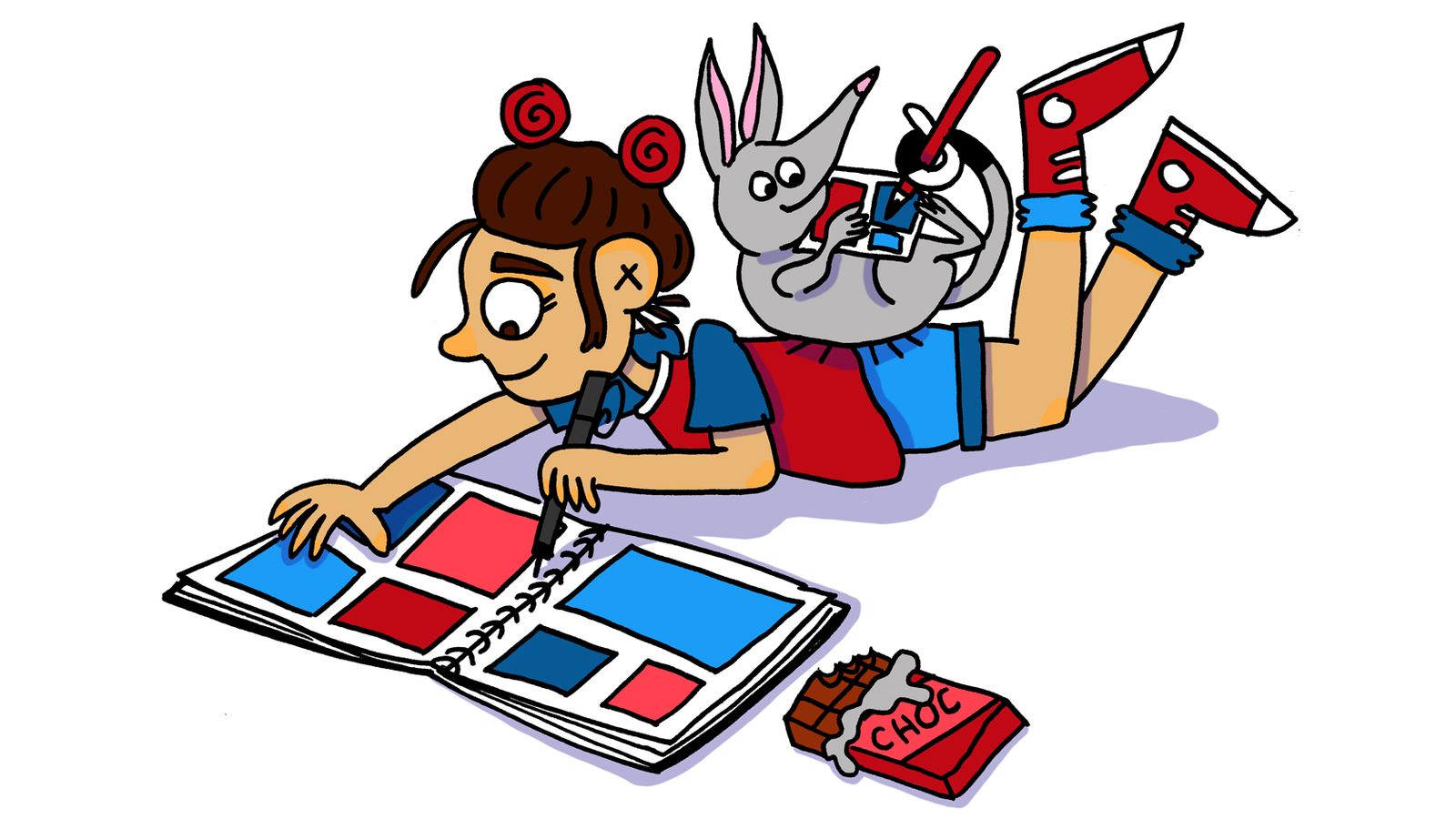 Create a Character with George Rex
---
Build your own character with these downloadable sheets by South Australian comics creator George Rex!
Discover new techniques for designing your own set of characters, including chance-based processes to create a character mash-up, select how your character looks from a library of features, get to know how to express your character's feelings, topped off with a dedicated space to test out your designs!
Download a worksheet here!
Design a character using chance! Use a 6-sided dice to figure out the characteristics of your critter...

Select a defining profile for your character using this library of features!

What does your character look like when they're feeling a certain way?

Practice creating your different portraits here!
Georgina Chadderton (a.k.a. George Rex Comics) is an Adelaide-based creator and teacher of comics. Her short comics, which are mainly autobiographical, have been published and exhibited internationally, and her minicomic 'Harry Potter and My Childhood Obsession' was shortlisted for a Ledger Award (for excellence in Australian comics). She loves teaching kids how to make comics and runs workshops in schools, libraries and other organisations. She is also the co-founder and co-director of Papercuts Comics Festival. When not teaching or running festivals, she is working on her first full-length graphic novel, which is about growing up with a brother with severe autism. Other skills include eating pizza, playing roller derby and singing the hits of The Muppets.