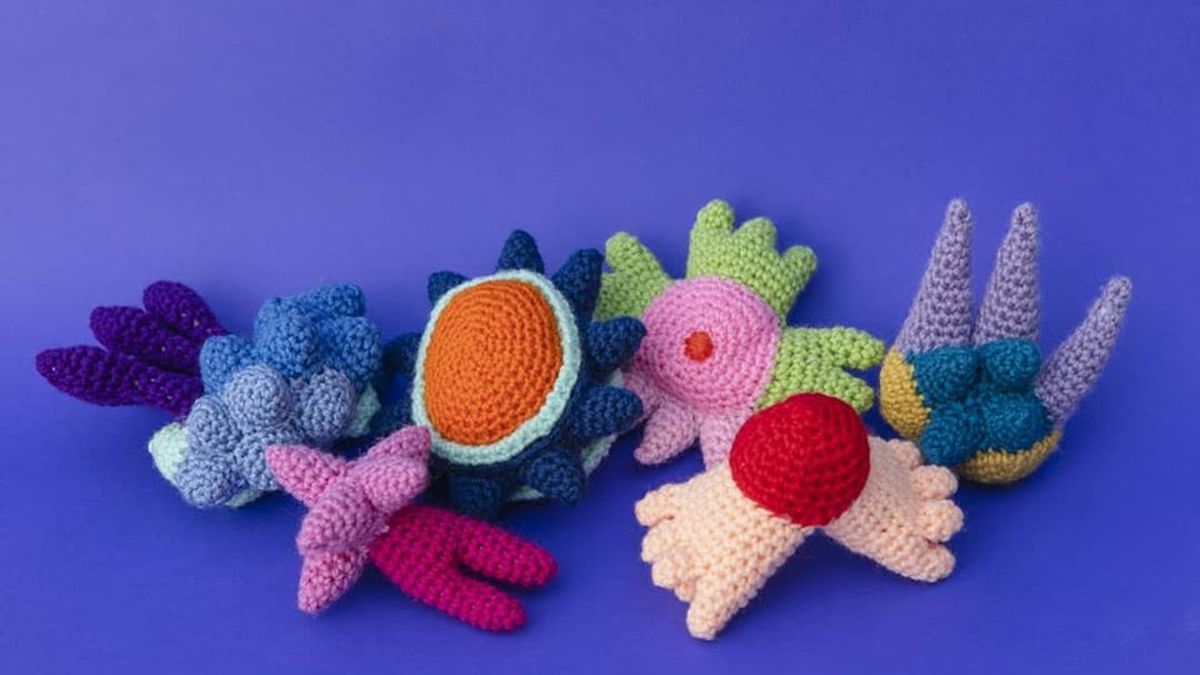 Crochet Your Character with Carly Snoswell
---
New to crafting? You're in the right place.
Learn how to crochet and follow along at home to create your very own #crochetyourcharacter monster!
About
Based on Japanese Amigurumi crochet patterns, and informed by 90s Nintendo gaming characters, I have designed a DIY kit to create your own whacky creature. Follow the link to order your very own kit, or download the PDF to join in the fun (only available tonight!).
Want your own monstrous crochet pack? Check out Carly's pre-made kits here.
Carly Snoswell is an emerging Adelaide artist exploring fandom and the creation of craft objects as an ode to particular pop-cultural phenomenon through gendered and labourious forms of craft-making. In 2012 she graduated with First Class Honours at the South Australian School of Art and since then has exhibited widely including internationally, was Co-Director of FELTspace ARI and has participated in studio residencies in Adelaide, Melbourne, India, New York, Japan and Iceland. She recently completed a Masters by Research at the South Australian School of Art, is Programming Coordinator at Carlcew's Pom Pom and Youth Program Officer for the City of Onkaparinga.
Presented by Carly Snoswell and Robin Tatlow-Lord.