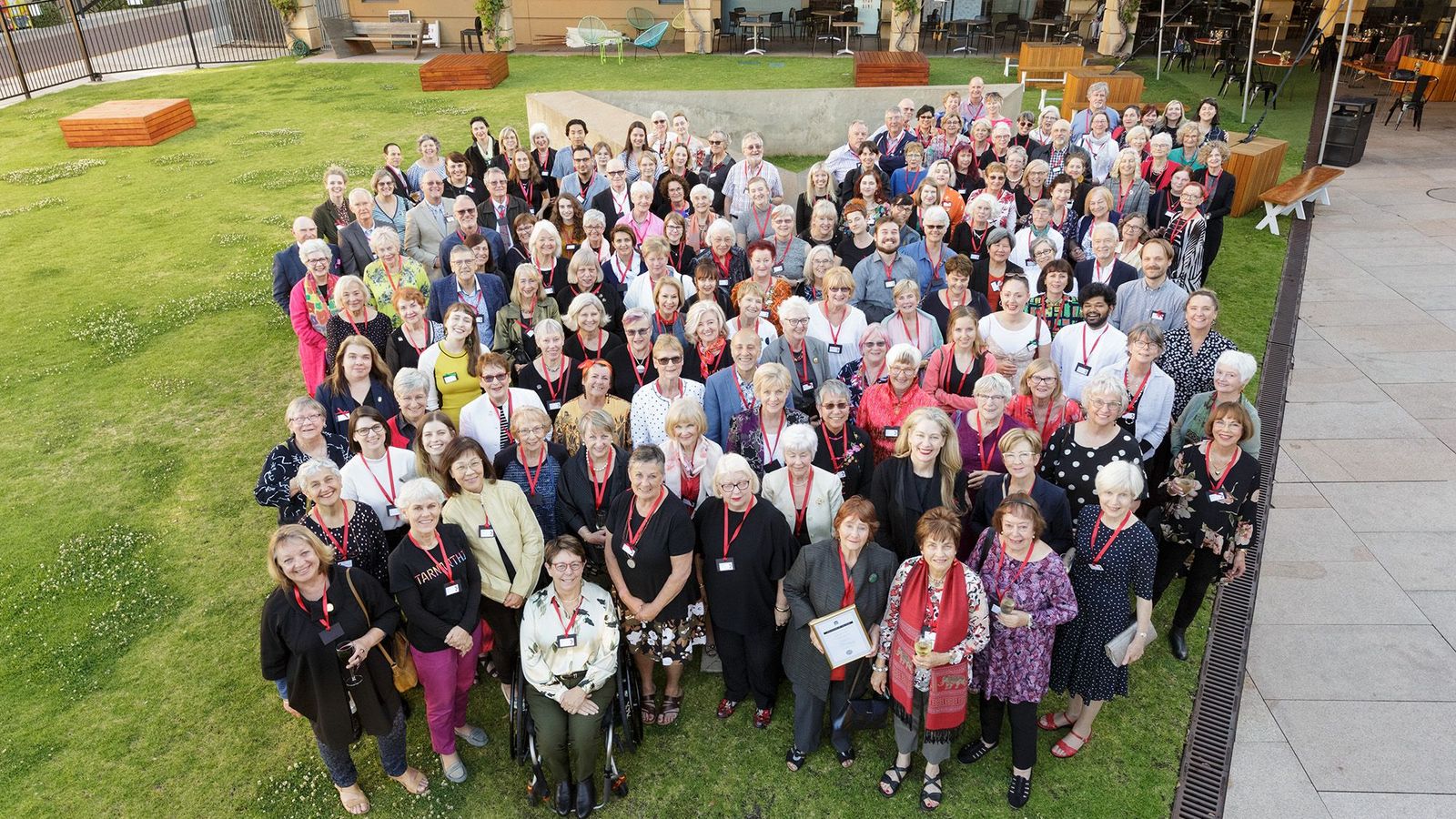 Volunteering
---
AGSA welcomes and values the assistance of hundreds of volunteers across the institution. By generously giving their passion, energy and expertise, volunteers help us bring art and people together.
Being a volunteer at the Gallery offers a rewarding opportunity to discover more about the Gallery's collection and meet new friends.
The Gallery is currently well supported with volunteers, therefore limited vacancies exist at the present time.
Areas where volunteers are involved include:
Front of House
Our Front of House volunteers play a vital role in day-to-day activities by interacting with the public and promoting the role of the Gallery and its collection. They welcome and direct gallery visitors to exhibitions, special displays and works of art. They provide information about guided tours, lectures, talks, events and activities and sell tickets during major exhibitions. Front of House volunteers are given a comprehensive induction, training program and on-going support.
Gallery Guides
The initial training to become a voluntary Gallery Guide takes approximately one year. The training has been designed to balance the needs of the volunteer with those of the Gallery. AGSA requires dedicated, outgoing, well-informed volunteers who enjoy interacting with the public. In return, we offer an interesting induction course, which balances training in communication with information about art history and appreciation, the techniques used by artists and many insights into the workings of the Gallery.
Research Library
The Art Gallery's Research Library is a special art library with restricted access. There is a variety of tasks for volunteers, including sorting, filing, shelving, indexing, cataloguing, transcribing, photocopying and scanning. As places are limited, preference is given to those with library, archives, record management or I.T. skills and experience. Art history knowledge is also an advantage.
Curatorial
It is desirable that volunteers interested in working in the Curatorial areas have suitable qualifications, experience and art history knowledge.
Administration
It is desirable that volunteers wishing to work in Administration areas have some previous experience.
Work Experience
AGSA does not currently provide a work experience program.
For more information or to register your interest in volunteering, please contact:
Cate Parkinson
Front of House and Volunteer Coordinator
E front.house@artgallery.sa.gov.au
Employment Opportunities
Visit the Careers page to find out about current AGSA vacancies.