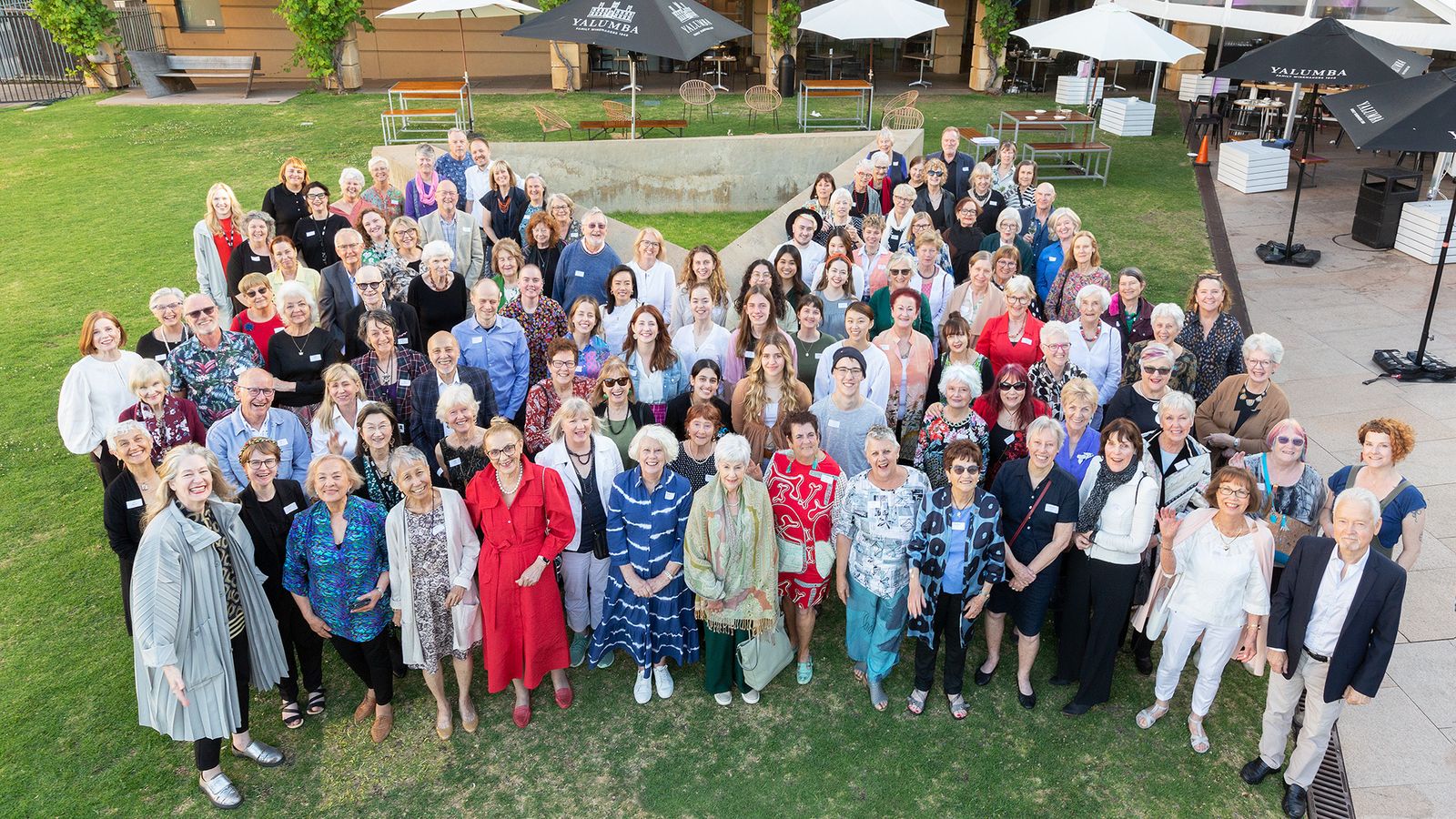 Volunteering
---
AGSA welcomes and values the assistance of hundreds of volunteers across the institution. By generously giving their passion, energy and expertise, volunteers help us bring art and people together.
Being a volunteer at the Gallery offers a rewarding opportunity to discover more about the Gallery's collection and meet new friends.
AGSA volunteers must be over 18 years of age, and will be asked to acquire a Working With Children's Check before they can commence volunteering.
Volunteering opportunities include:
Front of House
Our Front of House volunteers play a vital role in day-to-day activities by interacting with the public and promoting the role of the Gallery and its collection. Key tasks include welcoming and directing gallery visitors to exhibitions, special displays and works of art, answering visitor questions, and providing information about guided tours, talks, events and activities. No formal qualifications or experience are required, but a warm and welcoming attitude, and a genuine interest in art and AGSA are essential. To enquire about joining our team of Front of House volunteers, please email us with a brief cover letter and resume.
Gallery Guides
The initial training to become a voluntary Gallery Guide takes approximately one year. The training has been designed to balance the needs of the volunteer with those of the Gallery. AGSA requires dedicated, outgoing, well-informed gallery guides who enjoy interacting with the public. In return, we offer an interesting induction course, which balances training in communication with information about art history and appreciation, the techniques used by artists and many insights into the workings of the Gallery. To be informed about our next Gallery Guide intake please register your interest here.
Vanguards
In 2022, the Art Gallery of South Australia began building a collective of young people, aged between 20 – 30 years old, to engage in a 12 week training program that focuses on contemporary art and its intersections with social justice, diversity and the environment. Once training was completed, this volunteer collective, 'the Vanguard', began sharing ideas and knowledge of art with the general public, touring on topics and areas of interest to you, artists and audiences while facilitating conversations about art. To be informed about our next Vanguard intake, please register your interest here.
For more information please contact our Front of House Team:
E volunteering@artgallery.sa.gov.au
Work Experience
AGSA does not currently provide a work experience program.
Employment Opportunities
Visit the Opportunities page to find out about current AGSA vacancies.