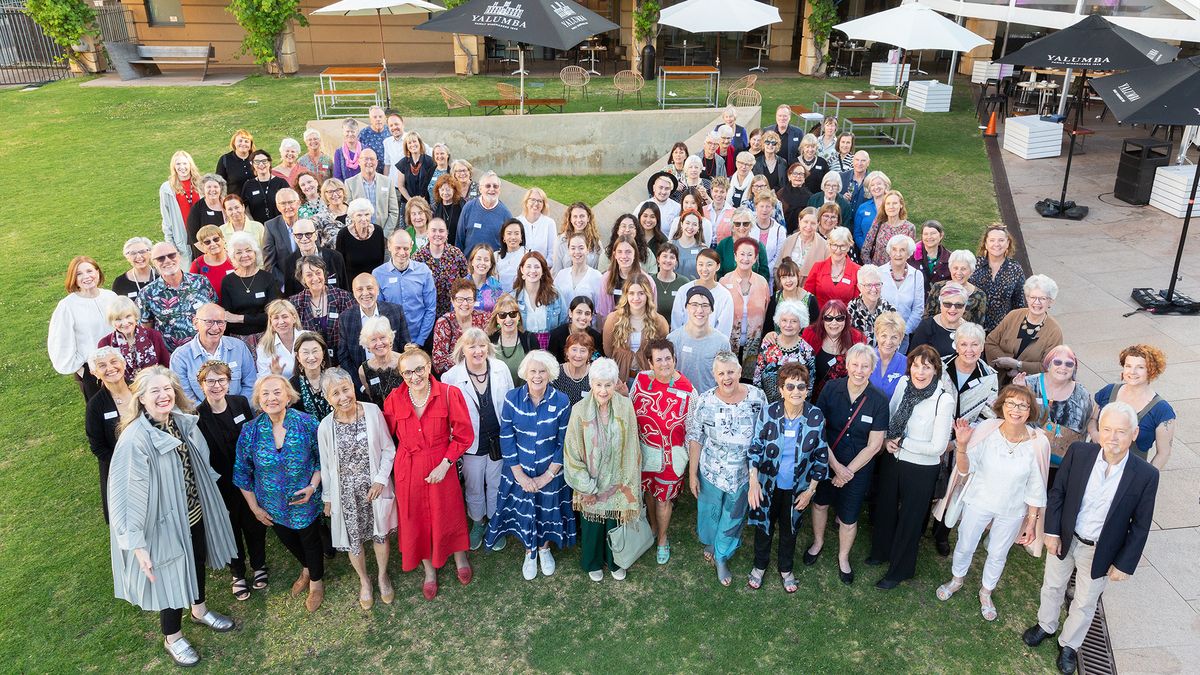 Volunteering
---
AGSA welcomes and values the assistance of hundreds of volunteers across the institution. By generously giving their passion, energy and expertise, volunteers help us bring art and people together.
Being a volunteer at the Gallery offers a rewarding opportunity to discover more about the Gallery's collection and meet new friends.
AGSA volunteers must be over 18 years of age, and will be asked to acquire a Working With Children's Check before they can commence volunteering.
Volunteering opportunities include:
Front of House
Our Front of House volunteers play a vital role in day-to-day activities by interacting with the public and promoting the role of the Gallery and its collection. Key tasks include welcoming and directing gallery visitors to exhibitions, special displays and works of art, answering visitor questions, and providing information about guided tours, talks, events and activities. No formal qualifications or experience are required, but a warm and welcoming attitude, and a genuine interest in art and AGSA are essential. To enquire about joining our team of Front of House volunteers, please email us with a brief cover letter and resume.
Gallery Guides
Applications for the 2023-2024 AGSA Trainee Guide Program have now closed.
The AGSA Trainee Guide Program requires you to commit to a year long training program every Tuesday (plus study time) during school terms. Trainees must be over 18 years of age and will be asked to acquire a Working With Children Check from the Department of Human Services before commencing training. 
Following training, you must agree to volunteer as a Gallery guide for at least two years, giving a minimum of two tours per month to a range of audiences, including families and school students and regular attendance of the Continuing Education sessions held on Tuesdays from 10am to 12pm during school terms. 
AGSA are committed to reflecting our diverse community, while creating an inclusive environment for volunteers.
For more information please contact our Front of House Team:
E volunteering@artgallery.sa.gov.au
Work Experience
AGSA does not currently provide a work experience program.
Employment Opportunities
Visit the Opportunities page to find out about current AGSA vacancies.