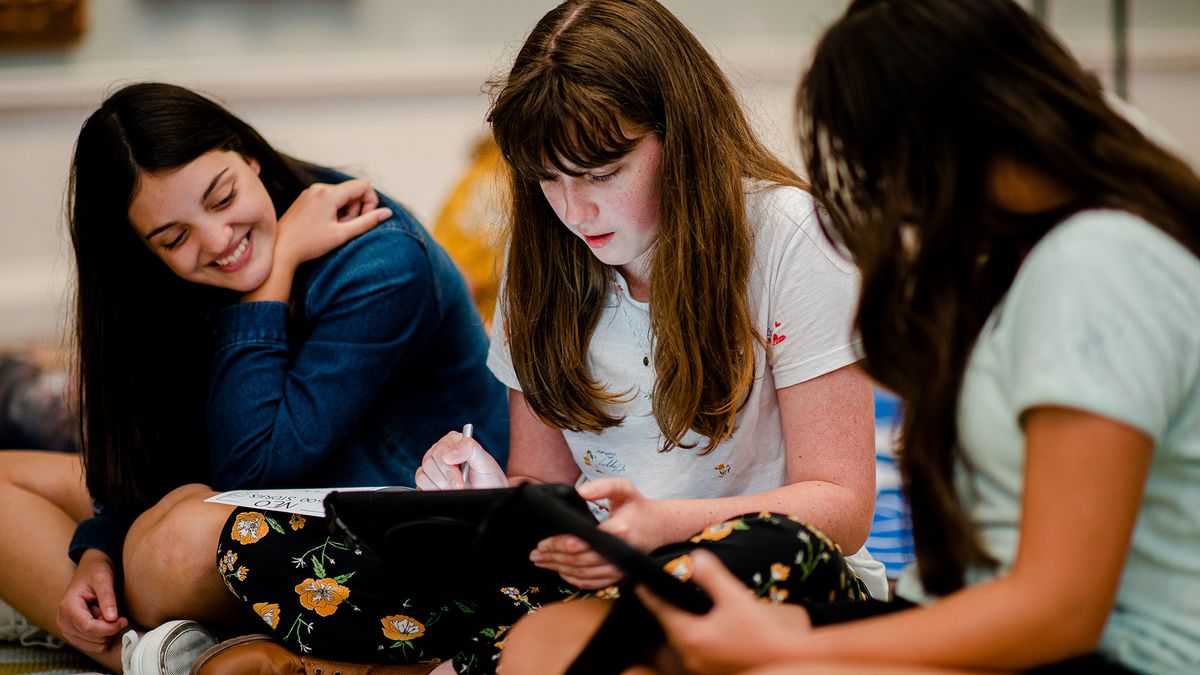 The Program
---
Led by South Australian teens, artists and organisations.
Our virtual Teen Takeover took place on Saturday 25 April 2020 as part of SA Youth Week. Check out what was happening live on the night!
Live Music - Hosted by Neo Ambassador Claire Chessman - 6-8.30pm
Otto Lastname - 6pm
Sofia Menguita - 6.30pm
Ella & Sienna - 7pm
Angus Brill Reed - 7.30pm
In between sets, stay tuned for Claire's program highlights, Q&A's with our musicians, curators and Neo Ambassadors!
Plus all this!
🌈 Datamoshing with artist Jess Taylor
💃 Take on one of our exclusive Neo TikTok dance challenges @agsaneo
🔧 Watch a robot-build with Adelaide Robotics Academy!
🍃 Check in on your mental health with the Headspace Ambassadors
✂️ Get crafty in an animated crocheting tutorial with Carly Snoswell!
💡Your questions answered in an Q&A with Monster Theatres artist Julia Robinson
📲Download a monster-making manual by the Adelaide Central School of Art!
✏️ Win a prize with your words in SA History Festival's Poetry Takeover!
👗Meet the teen designers from Australia Teen Fashion Awards
📩 Download our colossal teen-led zine Monstrous Neon
🍂 Ground yourself in an artwork-inspired yoga sesh with local artist Naomi Keyte
🖍️ Draw, tag and make your pixels count on our collaborative digital drawing wall
✊Take on an Instagram drawing challenge created by one of our Neo Ambassadors!