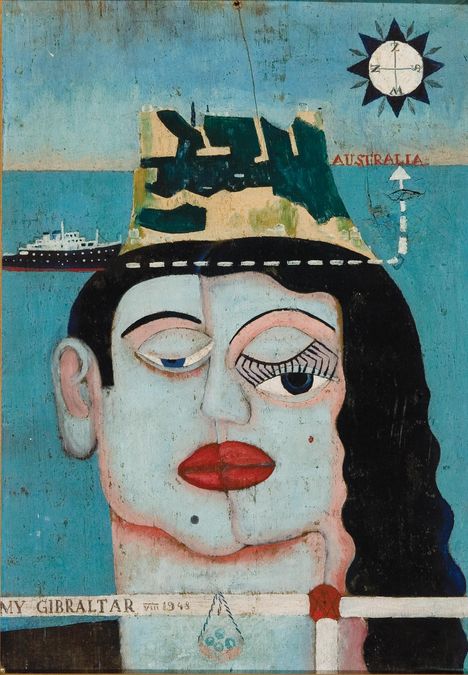 Introducing Dušan and Voitre Marek
---
Dušan Marek (1926-1993) and Voitre Marek (1919-1999) were born in Czechoslovakia. The brothers shared a nurturing, adventurous and creative childhood. As children, they developed artistic interests including a love of music and literature particularly concerning philosophy and world religions. Their grandmother was also interested in the arts and wrote poetry and their father encouraged them to pursue their own spiritual paths or faith.
After becoming a qualified jeweller and engraver in metal in 1938, Voitre moved to Prague to study sculpture and the history of art at the Academy of Arts, Architecture and Design. While there he perfected his technical skills and upon graduating in 1944, Voitre became a full-time sculptor and exhibited frequently.
At the age of thirteen Dušan declared himself a surrealist after he held his first solo exhibition. He was committed to surrealism throughout his career, interested in objet trouvé (found objects) and had a preference for painting on scrap materials. Encouraged by Voitre, Dušan studied painting at the Academy of Arts, Architecture and Design in Prague from 1946-48, where he was influenced by works of Surrealists such as Max Ernst.
Dušan and Voitre Marek shared an unwavering commitment to their art. Although they were singular in their interpretations, they were united by their exploration of their own deeply personal and philosophical questioning about the world and their place within it
I do not care. I shall paint things as I see them. I abandoned realism when I was fourteen
In 1948 Marek and Voitre decided to flee Czechoslovakia as they feared for their safety and loss of creative freedoms under the Soviets (a communist regime of the late Russian Empire) who had taken control of their country. Dušan and Voitre Marek spent five months in a German refugee camp and arrived in Australia (Sydney and later Adelaide) in October 1948.
Using a map of the world plot the Marek brother's journey from Czechoslovakia, to Dillenburg in Germany and then to Australia. How far did they travel?
Do you have siblings? What things do you have in common with your siblings – what things are different? If you don't have any siblings, what other family member are you most like or share similar interests with.
Examine works of art created by Dušan and Voitre Marek. What do you notice that is similar and/or different about their work?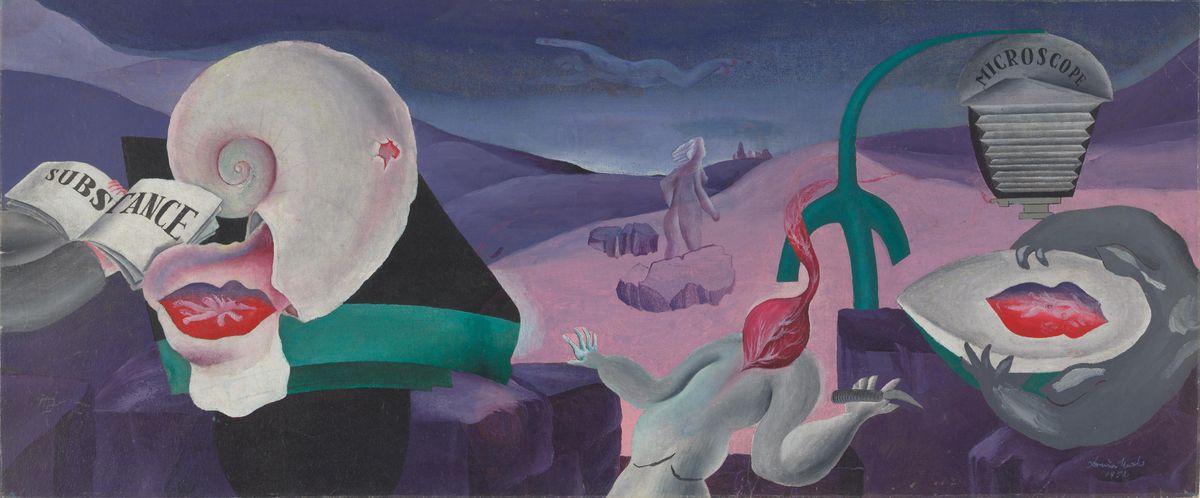 Life in Australia: Surrealism, travel & the ocean
Discover more about the brothers' long and varied life in Australia
The Gallery's Learning programs are supported by the Department for Education.
Art Gallery of South Australia staff Elle Freak, Kylie Neagle, and Dr. Lisa Slade contributed to the development of this resource.