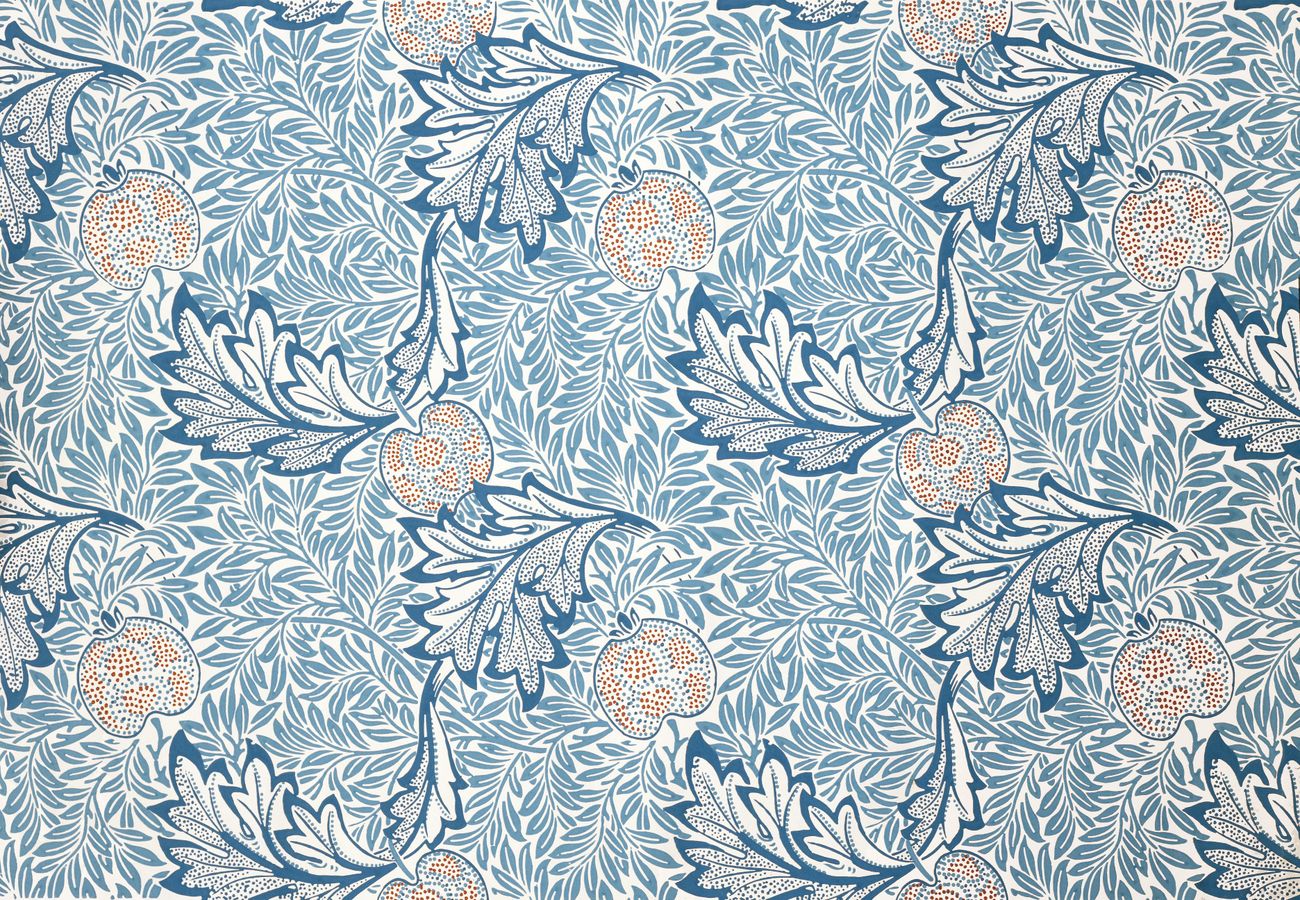 Australian and Decorative Art
---
Curators and Collection is a series of professional development talks that provide an opportunity for our teachers to become better acquainted with the permanent collection and the curators who care for them. Educators are also provided with a range of ideas and suggestions on how to incorporate the themes and ideas discussed in these talks into their teaching programs.
Decorative Arts with Rebecca Evans
The Art Gallery of South Australia showcases the largest Morris & Co. collection outside Britain. Curator of Decorative Arts & Design, hear from Rebecca Evans where you will be introduced to the work of nineteenth century British artist and designer, William Morris and his company Morris & Co. The Art Gallery of South Australia is fortunate to hold the largest collection of Morris & Co. material outside of the United Kingdom. This collection is mostly due to Adelaide's wealthy Barr Smith family, who furnished their large houses with Morris & Co. designs in the late nineteenth century. This talk will look at ideas of taste, style and identity in Adelaide during this time as well as examine Morris' sustainable approaches to design and manufacturing in post-Industrial Britain.
Australian art with Dr. Lisa Slade
Take a journey through the Australian Art collection with works of art by South Australian-born artists who travelled to Europe, such as Dorrit Black and Margaret Preston.
Listen
# Curators and the Collection: Decorative and Australian Art
Designers and artists are often concerned with form and function, that is, the shape of an object and the way it looks versus the intended purpose of the object. Locate works of art where an artist or designer has balanced form with function.
What distinguishes Australian art from art made by artists living in other countries? Create a checklist. Compare and discuss your findings with the class.
Items such as carpet, wallpaper and decorative objects for the home are often inspired by nature. Create a repeated pattern for a new wallpaper or carpet design inspired by the Australian landscape.
Flowers and plants often have symbolic meanings. Select a plant or flower that best represents who you are. Photograph or draw your selection to create your own floral portrait.
Design a piece of furniture to accompany a work of art.
More Podcasts
Dr. Lisa Slade and the Elder Wing

Allan Campbell speaks on the work of Nora and Hans Heysen

Elle Freak highlights the work of Theresa Walker

Elle Freak on Rosalie Gascoigne

Tracey Lock discusses Nora Heysen's painting Ruth

Tansy Curtin introduces the early Australian modernists

Leanne Santoro speaks on recent updates within the Morris Collection