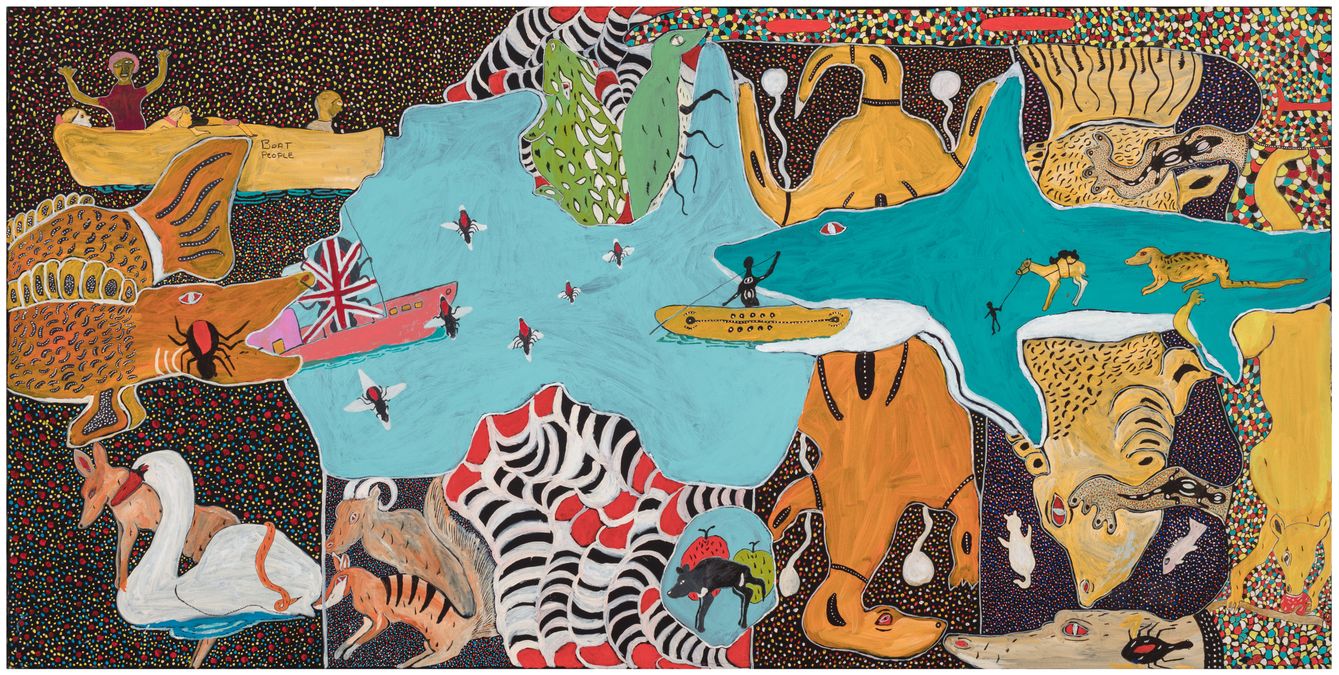 Tarnanthi 2021 Education Resource
---
This education resource highlights six artists who feature in Tarnanthi 2021. It can be used as a starting point in the classroom for students to learn about Aboriginal and Torres Strait Islander histories and cultures or as a companion to your Gallery visit.
Tarnanthi at AGSA presents dozens of individual works and collaborative projects from around the country, forming a nationwide survey of up-to-the-minute contemporary Aboriginal and Torres Strait Islander art. These are works of artistic excellence, creative daring and ground-breaking innovation.
These making and responding suggestions have been created as a starting point for teachers to develop units of work. The activities link to the key themes within each artist's work and provide ideas that relate to the world of your students. Through this, students are invited to explore and compare cultural knowledge, beliefs and practices and develop multiple perspectives. These activities have been created as a starting point for teachers to develop units of work for students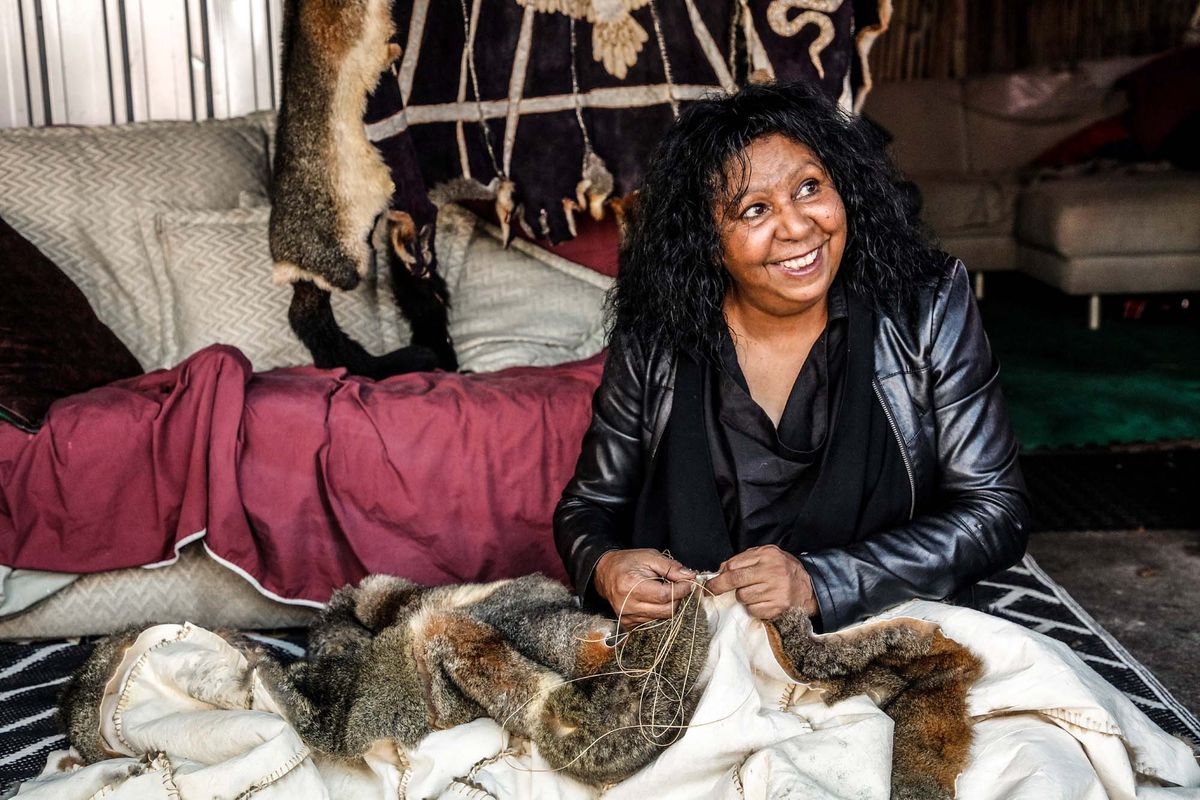 Maree Clarke
A practice about building community and passing cultural knowledge to the next generation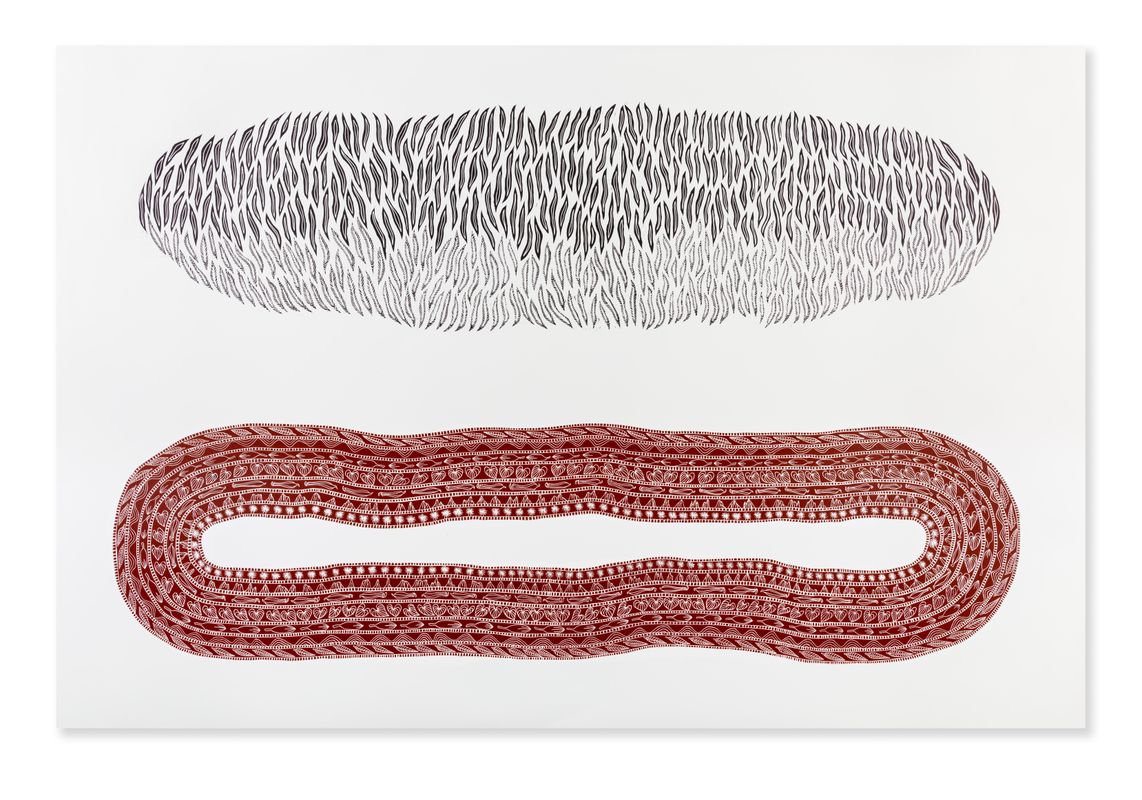 Teho Ropeyarn
Large scale prints that are bold statements celebrating the power and strength of Injinoo culture
Tarnanthi is presented by the Art Gallery of South Australia with Principal Partner BHP and support from the Government of South Australia
The Gallery's Learning programs are supported by the Department for Education.
This education resource has been developed and written in collaboration Dr. Belinda Howden, Kylie Neagle and Dr. Lisa Slade.