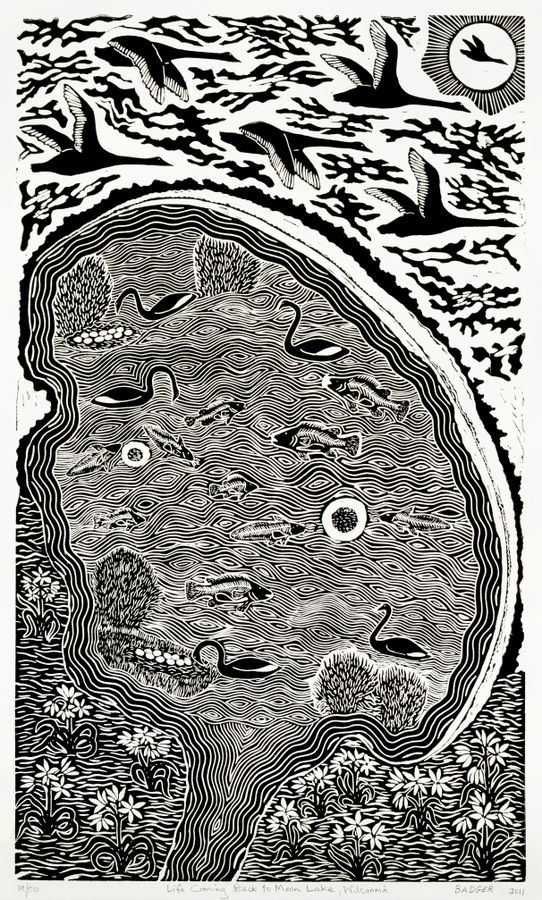 World Environment Day
---
World Environment Day is the most renowned day for environmental action. Since 1974, it has been celebrated every year on 5 June; engaging governments, businesses, celebrities and citizens to focus their efforts on a pressing environmental issue. In 2020, the theme is biodiversity–a concern that is both urgent and existential. Recent events, from bushfires in Brazil, the United States and Australia to locust infestations across East Africa–and now, a global disease pandemic–demonstrate the interdependence of humans and the webs of life in which they exist. Nature is sending us a message.
Artists have the capacity to tell us about our world and ourselves in ways that are poetic and potent and challenge us to understand and engage in our world. Contemporary art is always related to the time and place in which it is produced, so it is ideal to look to artists whose work responds to environmental concerns of our time.
A lot of Aboriginal and Torres Strait Islander art has to do with 'Country'
The term 'Country' is all-encompassing and includes the land, sea, sky and everything contained therein. Artist and curator Nici Cumpston explains: 'Country is spoken about in the same way non-Aboriginal people may talk about their living human relatives. Aboriginal peoples cry about Country, they worry about Country, they listen to Country, they visit Country and long for Country'. Some artists represent features of the landscape in their works of art to communicate their profound, ongoing relationship with Country. Other artists raise awareness about the dispossession of Country as a result of invasion, using art to assert their rights as Traditional Owners of land and sea.
25 Essential Facts about Aboriginal Art
Discuss some of the misinformation about Aboriginal and Torres Strait Islander art with your students.
Aboriginal & Torres Strait Islander Art Resources
Incorporate Aboriginal and Torres Strait Islander art into your classroom in a culturally appropriate way.