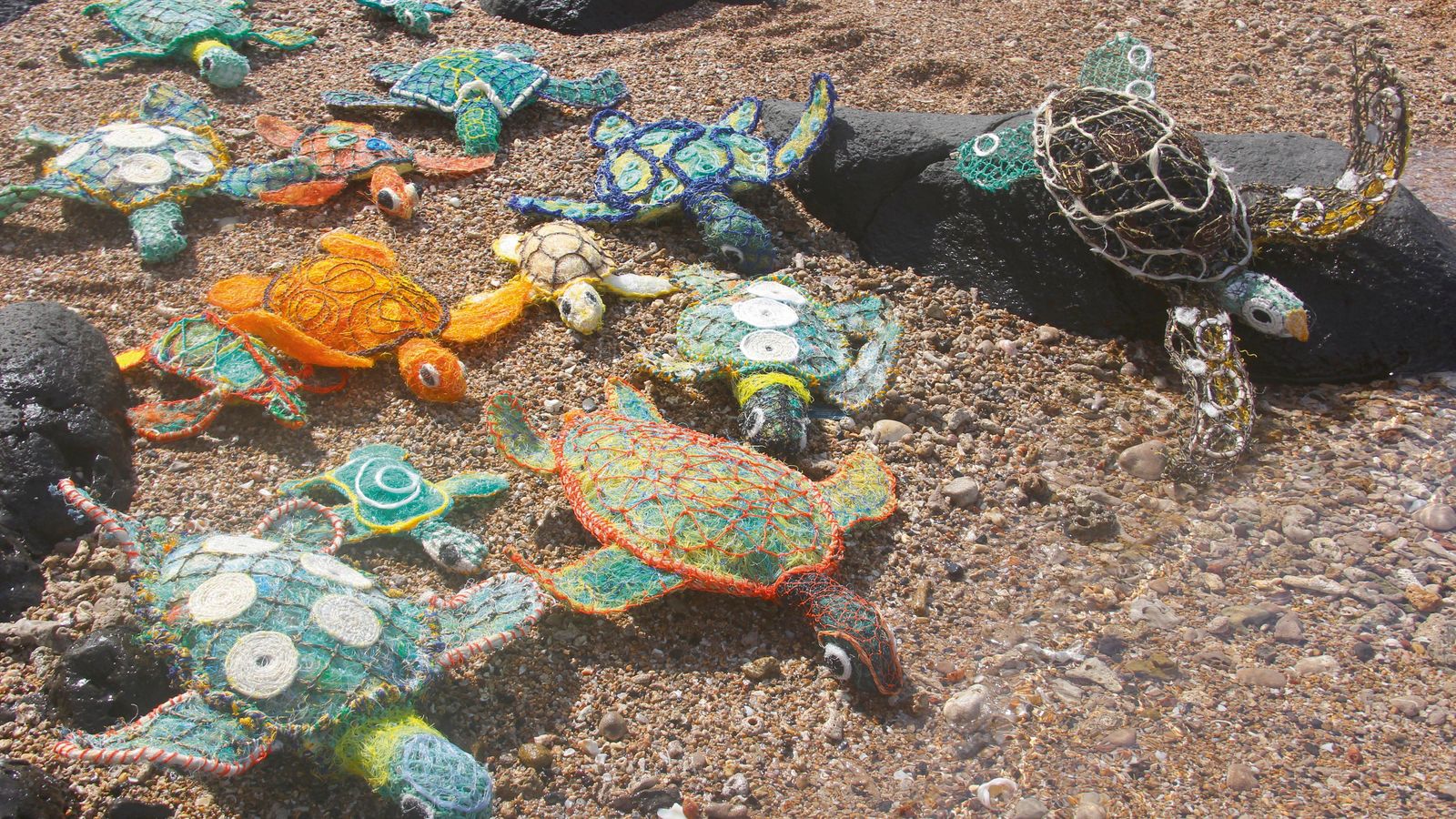 Erub Arts Collaborative
---
Artists from Erub Arts Collaborative transform ghost nets (abandoned fishing nets) to create dynamic installations featuring marine animals and environments. Erub (Darnley Island) is one of the most remote communities in Australia, located 160 kilometres northeast of Queensland's Cape York Peninsula.
Ghost nets drift with the ocean currents and tides, continuing to catch fish, trapping and killing marine fauna in the process. Indigenous rangers, who care for their Country in Northern Australia, clean up the nets and rescue entangled wildlife. The nets are then used by the artists to create works of art, bringing to light the irreparable harm that discarded nets cause to local marine life.
Erub Arts Collaborative reminds us to be attentive to our local environment and that sustainability is everyone's responsibility.
'We are all connected by the world's oceans'.