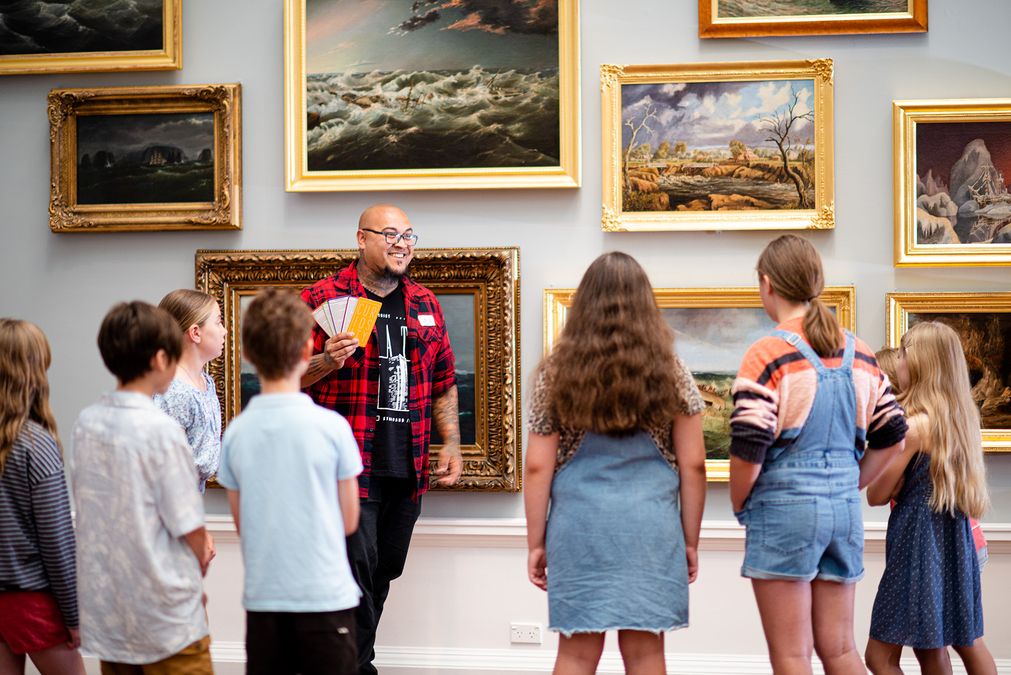 Education Tours
---
Our suggested tours are designed to stimulate thought and imagination among students at all levels.
Venture into the exciting world of art and ideas with tours of current exhibitions, collection highlights or on popular themes. There are also guided tours for language students, multi-sensory tours involving sound, smell and touch, or you can request a tour tailored to your learning requirements.
Guided or self-guided?
You can opt for a free tour led by our experienced volunteer Gallery Guides. Or you can shape your own tour with a self-guided visit – you don't have to be a specialist art teacher, just follow our simple tips.
Guided visits may be available with 4 weeks notice, however Guides can not be guaranteed. We ask that you are always prepared to self guide.
A guided visit is an experience designed to engage students with works of art. While our volunteer guides will plan a tour to suit your students' needs, this offering is aimed to enhance the teaching and learning that is already occurring in your classrooms rather than explicitly teach curriculum content.
For updates follow AGSA Education on Instagram and Facebook.
Guides are currently in high demand and requests for Guided Tours in Term 3 (August and September) are now closed. Exceptions may be given to equity listed or regional schools, subject to availability.
We welcome Guided Tour requests from October onwards
Bookings
Bookings are essential for all school groups, whether on a guided or self-guided visit.