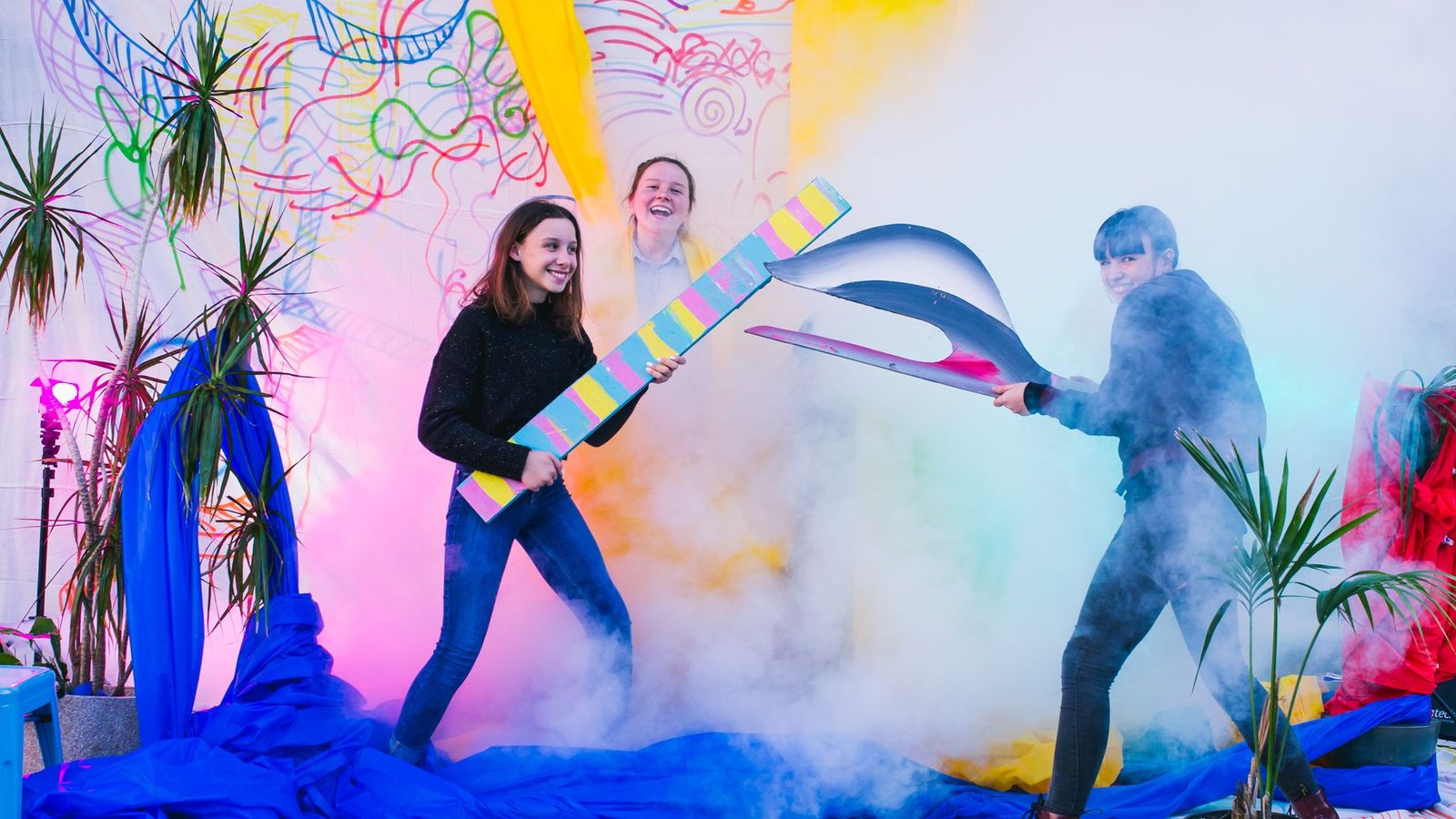 Neo
---
Art, ideas, and epic events for teens
Neo is a parent-free zone just for teens. Art, live music, performances, food and more.
Held six times a year, Neo is a free after-hours event for young people aged 13-17 years. Programmed by the Neo Ambassadors, Neo is a parent-free zone where young people can kick back and hang out with friends, jump into creative labs, tune into live music and explore the latest exhibitions at AGSA. Since its beginning in 2016, Neo has welcomed over 7000 teens to AGSA.
Across its annual program, Neo hosts two large-scale 'Teen Takeover' events which take place across the whole gallery, in addition to focused events which activate the latest temporary exhibition and collection spaces.
Neo is a strictly drug-free and alcohol-free event. Entry to the event is at the discretion of Neo staff.
Stay up to date
Want to stay up to date with our latest programs?
Follow us on Instagram
Sign up for our monthly teen enews
Contact us
For more information, please contact Teen Programs Officer, Bernadette Klavins.
Email neo@artgallery.sa.gov.au
Phone 08 8207 7076
Are you a young artist?
We're looking for portraits to be exhibited in our 2022 Neo SALA Exhibition!
Got big talent?
We're always looking for teens to perform at Neo events. Do you play music in a band, with a friend or solo? Are you in a dance ensemble? We want to hear from you!