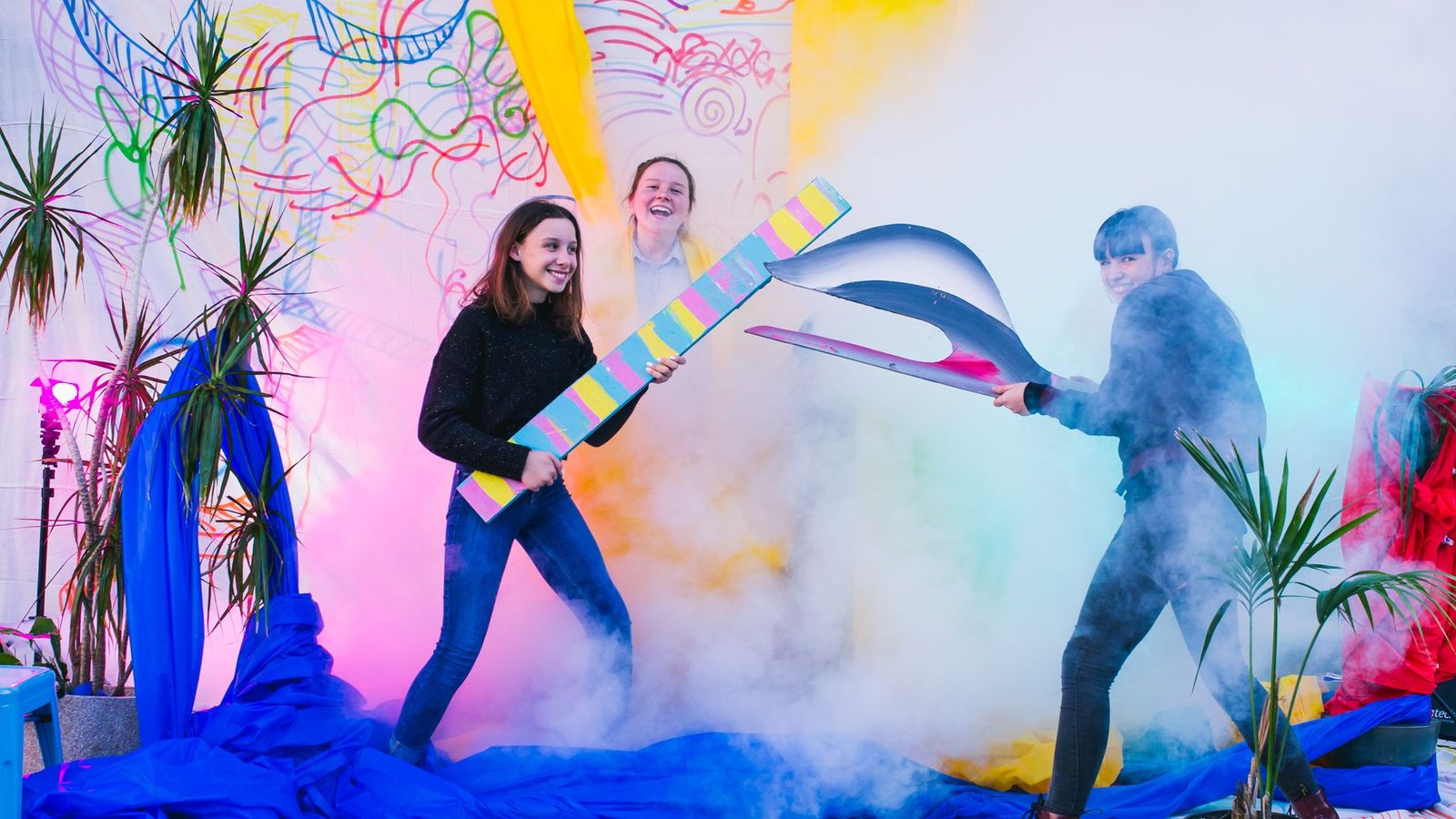 Neo
---
Art, ideas, and epic events for teens.
Neo is where young people can kick back and hang out with friends while joining in artist-led workshops, listening to local live music and taking part in performances and activities.
Neo is free and held six times a year.
Neo has shape-shifted into a digital space! To kick off our online program, we launched the Monstrous Neo Digital Teen Takeover. This portal features exclusive online experiences created by South Australian teens, artists, organisations and Neo Ambassadors. Check out our virtual space below!
Monstrous Neo Digital Teen Takeover

Our virtual program for teens.
Ready for our next virtual event?
Neo Shapeshifters is up next on Saturday 6 June, so get ready for a night of online workshops! Registrations open on Friday 22 May.
Got big talent?
We're always looking for teens aged 13 to 17 to perform at Neo events. Do you play music in a band, with a friend or solo? Are you in a dance ensemble? We want to hear from you!