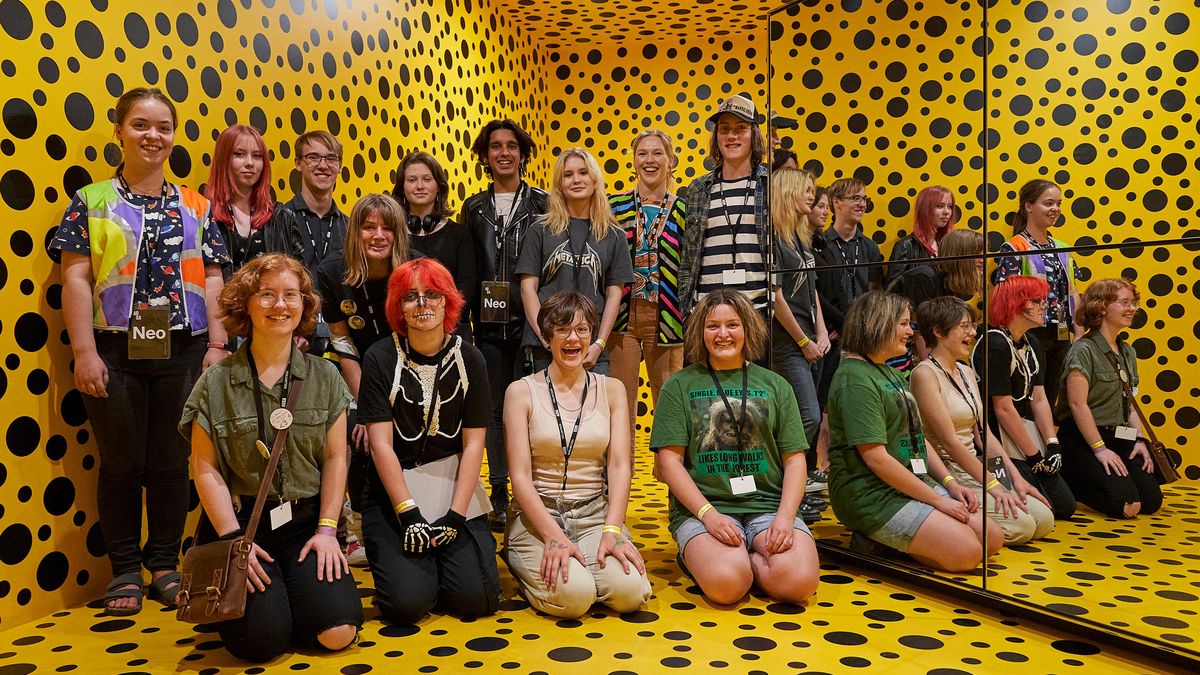 Neo Ambassadors
---
The Neo Ambassadors are a volunteer committee of young people aged 13 to 17, who are vital to the development and presentation of AGSA's flagship program for teens, Neo. The Ambassadors are recruited annually from around South Australia, with each member being involved in layers of the program, from idea generation, to being hands on in the delivering of exciting and inclusive events for their peers at AGSA.
Neo
Neo is a free event exclusively for young people aged 13-17 years. Presented 6 times a year, Neo is a festival-style event curated in response to AGSA's latest exhibitions, featuring live music, performance, artist-led workshops and social activities.
Neo is presented by The Balnaves Foundation. Since 2016, Neo has welcomed over 6000 teens to the Art Gallery of South Australia.
What's involved in being an Ambassador?
Meet every 3 to 4 weeks to develop the Neo program
Participate in 2 days of professional development across the January and July School Holidays
Attend and contribute to up to six Neo events a year
Participate in optional opportunities and activities throughout the year; including opportunities to run guided tours at Neo and Start events, develop and present workshops at Neo, take part in media interviews, or contribute to Neon, Neo's youth-led zine that is released 3 times a year
What are the benefits?
Professional development opportunities
Behind-the-scenes access to the AGSA collection and exhibitions
Work alongside Gallery staff, artists and cultural leaders
Receive discounts and freebies, including a 10% discount to the Gallery Store and AGF+ W
Free entry to all paid exhibitions
How to Join
Applications are now closed for the 2023 Neo Ambassador Committee.
Please get in touch with neo@artgallery.sa.gov.au if you have any questions.
2023 Neo Ambassadors
Josie Ats, Angus Bennett, Claire Carroll, Montaigne Coggan, Matilda Dale, Pearl George, Lily Hart, Maddi Langdon, Marianne Little, Charlotte Lockwood, Ezra Lockwood, Miriam Lockwood, Eamon McEvoy, Felix Midson, Aryan Handa, Isis Hermann, Hannah Hyde, Naima Islam, Jamie McEntee, Opal Nadine, Zachary O'Donnell, Julia Overeem, Aurora Plueckhahn, Sjaida Schutt, Oona Stephen, Jeannie Tilbrook, Jojo Webb, Bec Vanstone, Charlie Vivash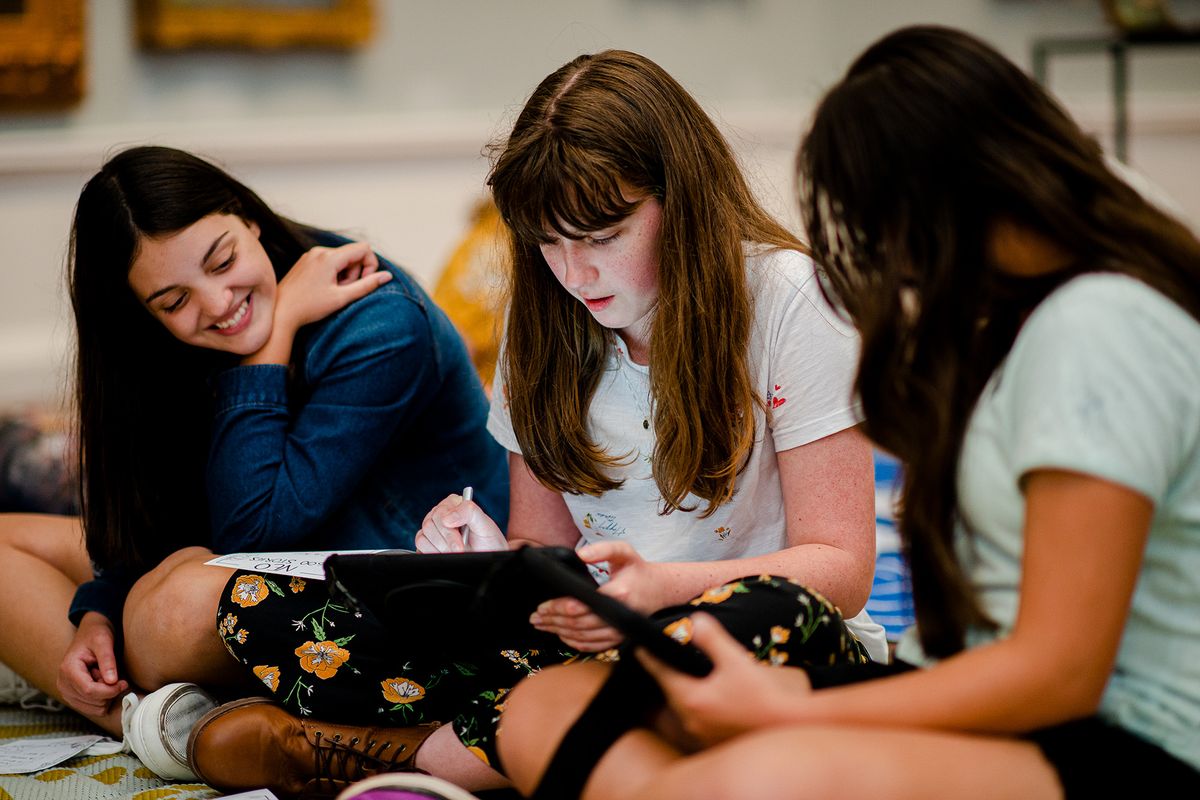 Neo Ambassador Alumni
Layla Ajuria, Atticus Andriessen, Josephine Atkins, Calieshaa Milera, Hayden Chan, Jeffrey Chan, Mahika Choure, Bianca Chu, Claire Chessman, Sia Clignon, Madeleine Coates, Eleanor Colby, Olivia Daniels, Lizzie Davis, Rowan De Silva, Eva Diercks, Emily Harris, Atefa Heydari, Krystal Icke, Georgia Joy, Cleo Kapetas, Anyese Khamis, Callan Lewis, Cindy Li, Luis Medrow, Jemima Mizzi, Remii Murray, Tommy Mutter, Perry McDonald, Iona McDonough, Miriam Sims, Asha Southcombe, Karoline Steiner, Lolli Tran, Chloe Pettit, Bonnie Rose, Abbey Seyair, Angue Yu