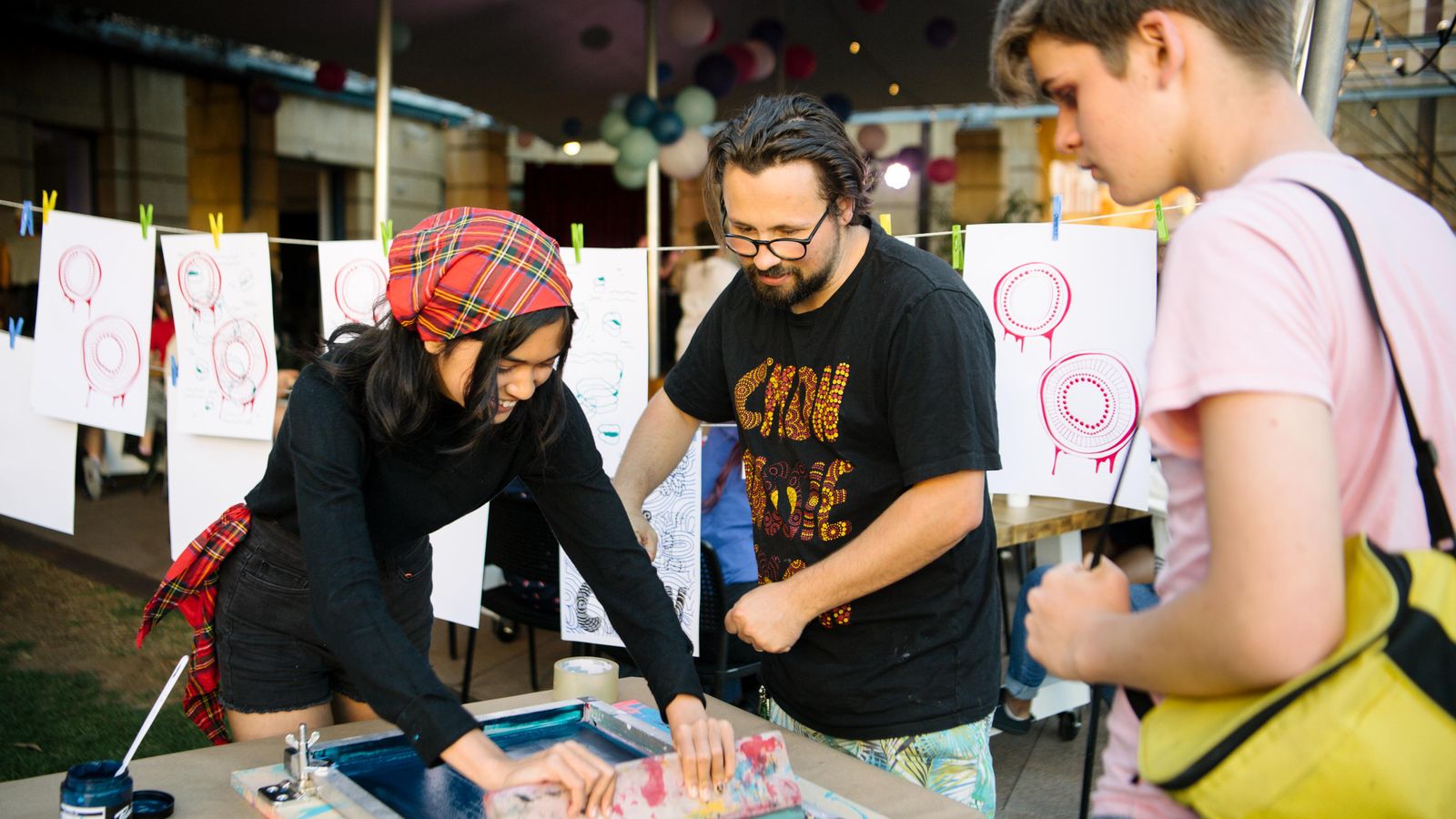 Teens
/
Special Event
/
Online
Neo: Home Game
Online Saturday 15 Aug 2020
5-9pm
Free
13-17 years
---
Log on for a huge night of all things teen-led and local at Neo Home Game!
We can't wait to bring you a big program of teen talks, creative online labs, and your artworks in our first ever exhibition, all in celebration of the South Australian Living Artists Festival.
Bookings have now closed for our live program of workshops. Please email neo@artgallery.sa.gov.au to join the Waiting List.
Clay at Home with Cassie Thring* – 5pm
Drawing & Mapping with Claire Wildish
Stitch & Resist with Carly Snoswell and Teen Ambassador Georgia Haese* – 7pm
*Book into this workshop and receive a free studio pack! Each awesome kit ensures you have all the materials ready to go on the night, along with some other VIP treats. This offer is only available for South Australian teens.
Highlights
✏️ Explore Neo's first ever SALA Exhibition, showcasing artwork made by you.
🎸 Young musicians this one's for you! We're releasing a Battle of the Bands competition...
🎨 Want the chance to have your artwork turned into a limited edition of stickers to be released across South Australia? Check out the launch of our Sticker Competition!
💥 Learn how to turn ordinary objects into extraordinary photographs with South Australian artist Steph Fuller
🎤 Tune into our latest line up of teen-led discussions
✂️ Create your own guerilla stickers with Eamon McEvoy
💡 Create your own characters with Teen Ambassador Madeleine Coates, using worksheets by comics creator George Rex!
✨ And more...
Register for this event
Register below to receive VIP program updates, exclusive opportunity invites, artist call-outs, competitions, and to receive the event link when we go live!
Are you a young artist?
Be part of Neo's first ever exhibition as part of SALA Festival, launching at Neo Home Game!
Follow us at @agsa.neo on Instagram for the latest program highlights.