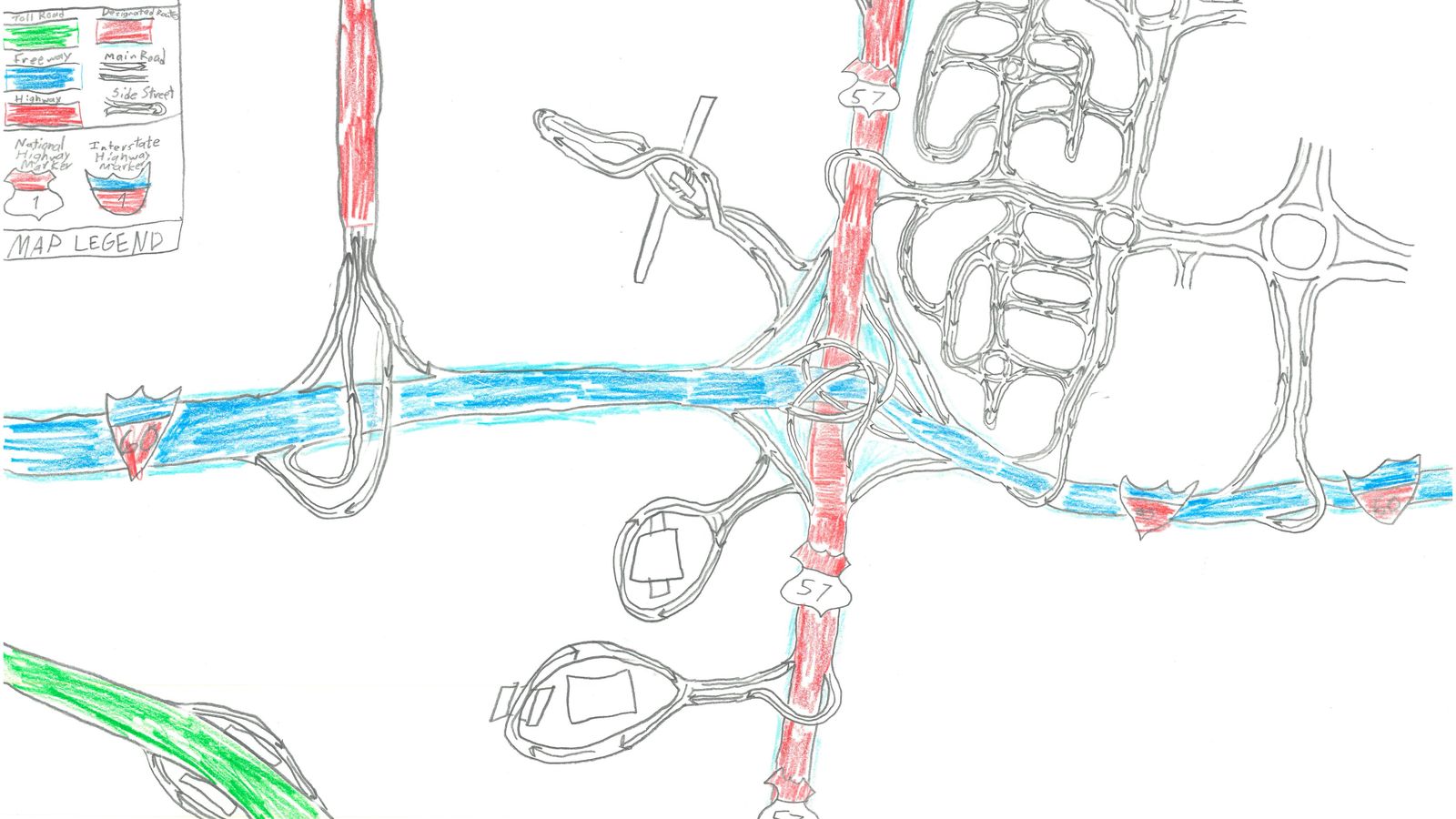 Teens
/
Special Event
/
Online
Neo Home Game - Drawing and Mapping with Claire Wildish
Online Saturday 15 Aug 2020
6-7.30pm
Free
13-17 years
---
Bookings have now closed. To join the Waiting List, please email neo@artgallery.sa.gov.au.
If you love drawing, jump into this free creative lab with Claire Wildish, where you'll experiment with mapping out real and imaginary places. Claire will then embed your artworks onto Google Earth alongside the artworks of other participants! Suitable for any skill set.
What do I need?
Create a Zoom account and download the app
A desktop computer, laptop, or smartphone with working audio and video
A way to send in your map - whether through scanning or taking a photo on your phone
You can make your map out of anything, but some optional materials are:
Paper
Pens
Pencils
Glue
Sticky tape
Photos
Napkins
Old Flyers
Ticket stubs
Check out what your artwork could look like at the end of the workshop, once it's a part of a geo-map! This is a sample of a geo-map created from a 4-week workshop that Claire ran in 2018. At Neo, we'll be doing it all in 90 minutes!
Meet the Artist
Claire Wildish is a community artist and illustrator who while living in the remote Western Australian Indigenous community of Irrunytju learnt the secret art of listening and storytelling. Her two extraordinary children taught her how to make zines and from their breakfast table publishing company they cut and paste strange characters on wild adventures in search of cockroaches, cucumbers, dead potatoes and ice cream dreams.
Check out more of Claire's work on Instagram.