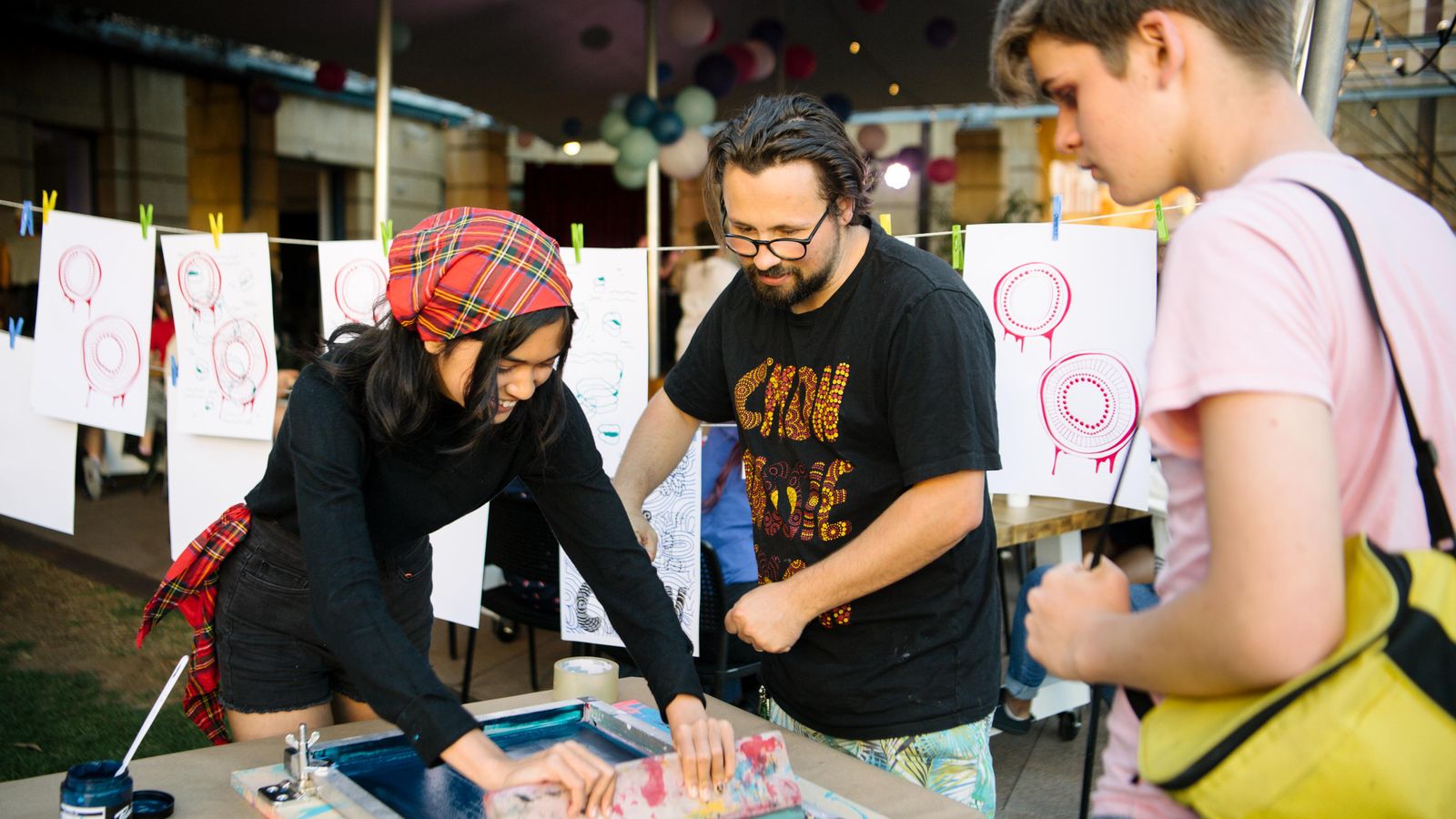 Want to exhibit with us?
---
Please note that entries have now closed.
Young artists this one's for you! This August, Neo is hosting its first ever exhibition as part of the South Australian Living Artists (SALA) Festival!
Be part of a statewide festival of visual art that supports, values and celebrates South Australian artists at any level. Each year, over 600 venues take part alongside 9000 participating artists!
The Theme
We're looking for artworks of any medium, inspired by the theme of HOME.
The Neo Ambassadors shared some leading thoughts reflecting on the theme to help you get started.
What does home mean to you? Is it a place? A community? A group of people?
The SALA Festival is all about showcasing the work of South Australian artists.
Is there something local you would like to celebrate, or a unique perspective you want to share in your work?
What is 'local' to you? Is it your next door neighbour? The next suburb across? What about a group chat with interstate friends?
Many of us have recently experienced a period of self-isolation due to COVID-19. How has this experience changed your relationship to your home or community of friends and family?
Your artwork is not limited to these ideas, we welcome any interpretation of the theme!
How do I get involved?
Create an artwork in response to your idea of 'home', just make sure that it can be exhibited online!
Please submit your work using our online Registration Form.
This will either involve submitting a high quality photo of your work if it's a physical object (a painting, sculpture, etc.) or a file if it's a digital artwork or photograph. If you're keen to submit a video or animation, please share the file with us via a Google Drive Link.
Registrations
Registrations close on 25 July 2020 at 5pm. See the 'Registration Form' tab to submit your entry.
Exhibition Dates
The exhibition will be published online on Saturday 15 August until Wednesday 30 September.
Have a question?
Send your questions to neo@artgallery.sa.gov.au!
Make sure to run through this checklist before you complete the Registration Form:
Have I created an artwork in response to your idea of 'home'?
Do I have a way to present it online?

Is the artwork a physical object? Take a high quality photo of your work or scan it in if suitable.
Is the artwork a digital file (a photo, digital drawing, etc.) Upload the file!
Is the artwork a video or animation? Share it via a Google Drive link.

Do I have a short description of my artwork (one or two sentences is fine!)
Do I have my key contact details on hand?
Have myself and a guardian read the Terms and Conditions?
Terms and Conditions
I agree the artwork I have submitted is original and uncopied.
I agree to have my artwork showcased online as part of Neo's exhibition between Saturday 15 August - Wednesday 30 September 2020.
I agree to have my full name listed alongside my artwork online, and will email neo@artgallery.sa.gov.au if otherwise.
I agree that my artwork does not contain any offensive material, and is suitable for all ages to view.
All good? You're now ready to submit your Registration Form!
Entries have now closed, as of Saturday 25 July 2020.