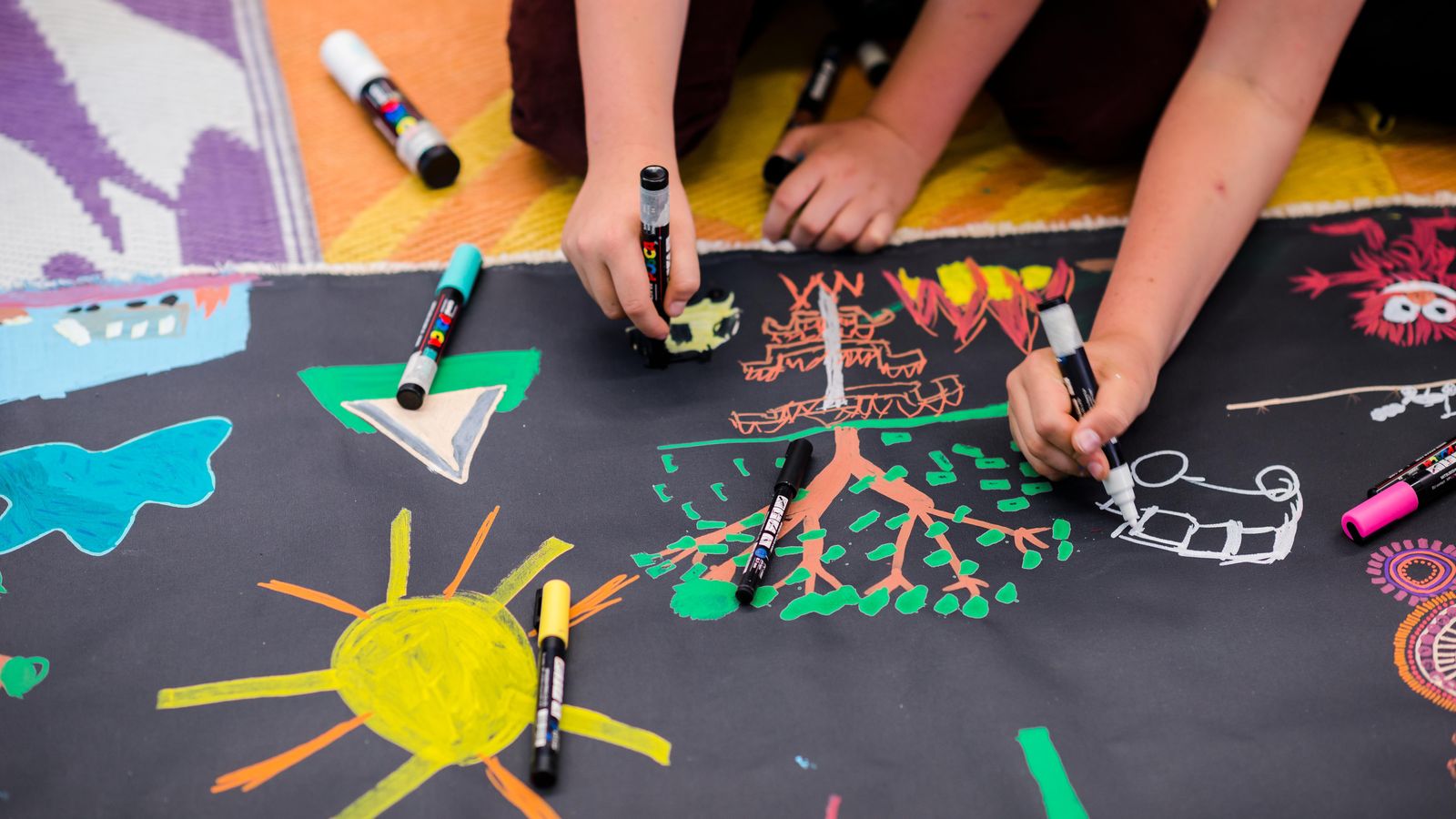 Start Online: Monster Sounds
---
EXPERIENCE START ONLINE FROM HOME THIS MONTH WITH A RANGE OF ACTIVITIES FOR ALL THE FAMILY TO ENJOY.
Listen closely – what do you hear? The 2020 Adelaide Biennial of Australian Art: Monster Theatres has brought all sorts of odd and otherwordly noises. Explore monsters and sound in art with a range of accessible, hands-on activities for you to enjoy at home.
Play with sound in our creative cut and collage video tutorial! Make and shake your own musical monster maracas with household items and downloadable creature features.
What does art sound like? Can you make art with sounds, and sound with art? Follow engaging videos, playful prompts and creative challenges to experiment, explore and discover works of art through sound.
Delve into the dark waters of your imagination to make a unique collage creature inspired by the 2020 Adelaide Biennial of Australian Art. Use our templates to make The Studio activity at home and display your creation on a theatre backdrop.
Let illustrator Lauren Herraman lead you through the online Collection, with a series of drawing warm-ups and prompts to create imaginative monsters inspired by works of art!
Pump your favourite tunes, move your body and create a music-themed monoprint at home, with our downloadable activity sheet inspired by the Australian modernist Dorrit Black.

Visit agsa.sa.gov.au/start to get started with the online program!
Share your creations with us.
Tag @agsa.adelaide with #agsakids #museumfromhome or email photographs to us to share online.