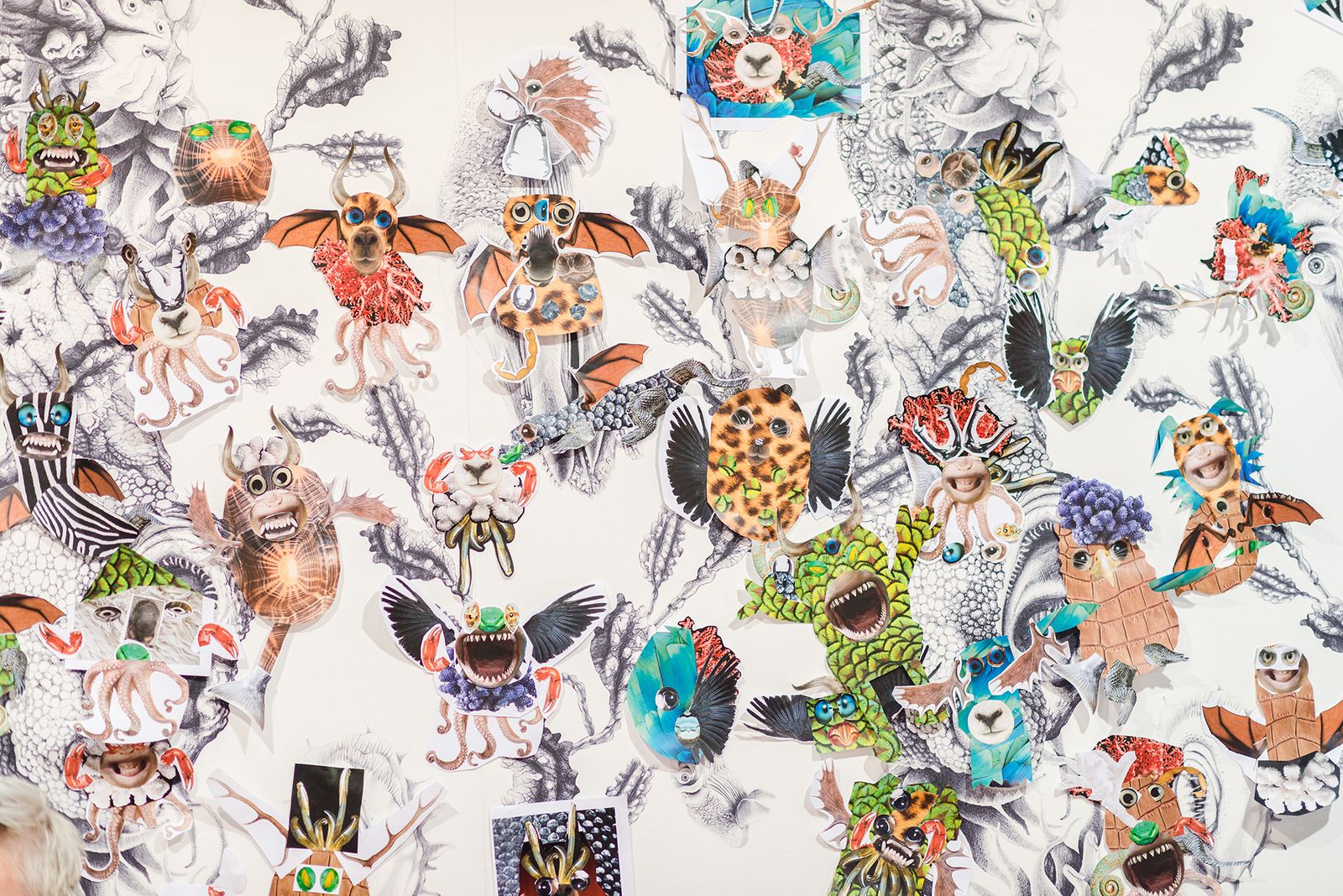 Monster Theatres Studio
---
The Studio is open weekends with facilitated workshops available on the hour, limited places available, register on arrival at The Studio.
Delve into the dark waters of your imagination to make a unique collage creature at home inspired by the 2020 Adelaide Biennial of Australian Art. Display your creation on a theatre backdrop.
Inspired by Erin Coates, whose work is on display in Monster Theatres, this activity explores the playful metamorphosis of marine life endemic to Australian waters.
Listen
Neo teen rep Georgia chats with artist Erin Coates
What hybrid creature did you make? Where does it live and what does it eat?
Share your creations with us by entering the 2020 Start Art Prize.
Monster Tunes curated by artist Erin Coates
Music to make monsters to

Monster mash