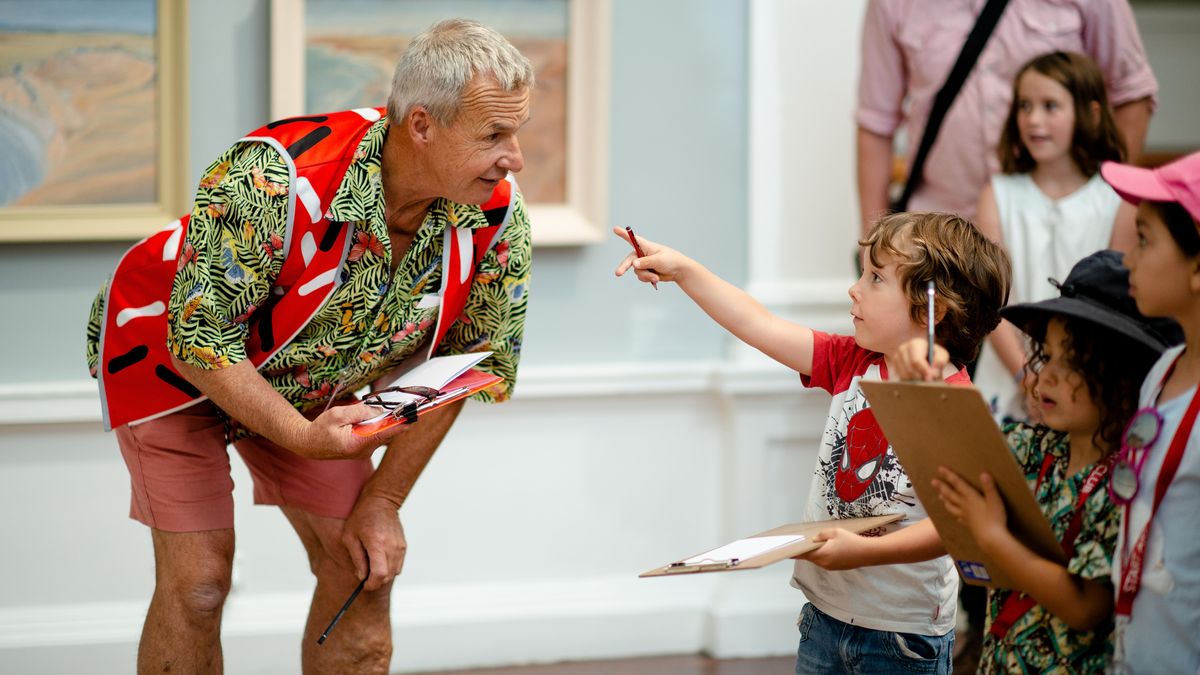 Tips for preparing your lesson in the Gallery
---
Seeing works of art in situ and engaging with primary sources is an effective strategy for learning about the skills, techniques, materials and processes used by artists, and in turn can be used by students in their own work. Sometimes seeing the detail in a painting or print, the texture of a surface or the scale of a sculpture can only be appreciated when in front of the work itself. Works of art are ideal platforms to talk about our collective history while simultaneously exploring what is happening in the world today.
A visit to the Gallery is really no different from a lesson in the classroom and therefore needs a similar preparation:
Visit the Gallery prior to bringing your students. This will allow you to see what is on display and decide what is suitable for them. Displays can change regularly.
Plan your journey through the space.
Prepare some questions to spark discussion, rather than rehearse and disseminate content. Make a small selection of questions from the cards in this pack or from the Gallery's Curiosity Cards or from our online interpretive resources.
In many instances the only time students may visit a cultural institution is on a school excursion, so where possible prioritise time with works of art or objects. Emphasise looking and discussing rather than keeping students occupied with worksheets or content delivery.
We understand how tempting it can be to want to touch the works of art on display, unfortunately this can damage them so we ask that you look with your eyes only.
Arrange your class into small groups. This will make your movement through gallery spaces easier to manage.
Don't feel as if you have to know everything ... or anything!
The Gallery is a shared space so please be mindful of other members of the public who may also be visiting the Gallery.
You won't have time to see everything. Plan to stop at five to six works and use these as starting points for inquiry, but be flexible – students' interest may be piqued by a work of art you don't have on your list. If you have a range of critical thinking questions prepared, the work of art your students are drawn to won't matter, provided you have allowed time for discussion.
Most of all, have fun!