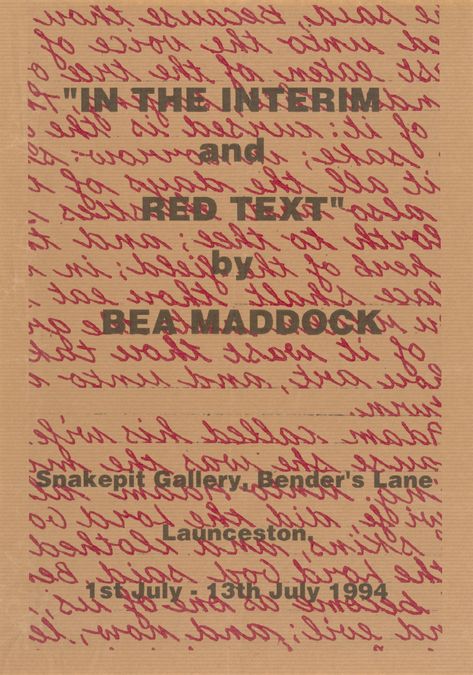 Art Journals, Magazines and Criticism
---
Art magazines are a crucial platform for the critical reception of art. The idea that art requires an audience has remained a central tenet throughout art history, with very few exceptions otherwise, and continues to hold relevance in the twenty-first century. Artists today might find an audience in the general public – casual gallery-goers who enjoy art on the weekends or follow an artist online; perhaps in buyers, patrons, dealers and gallerists; they may seek out other artists for practical advice or to help navigate the conceptual depths of their shared profession. But, artists also attract a specialised audience. These figures – arts writers, critics, historians and academics – study and observe an artist's practice with the aim to contextualise it for others.
Art magazines are multipurpose in their support of artists and the contemporary arts sector. At their most fundamental, they provide an industry calendar of current exhibitions, call outs for art prizes[BH1] , artist residencies and other travel or professional opportunities, as well industry-related classifieds – a directory, of sorts. This information is essential to the functioning of the sector; it captures who is exhibiting where and when.
Art magazines also go beyond this practical application to provide vital coverage and documentation of an artist's career or major exhibitions. This kind of arts writing offers artists (and their wider audiences) conceptual reflection by way of exhibition reviews, feature articles, interviews and advertorial writing commissioned by galleries and cultural organisations, sometimes even by artists themselves. Although arts writing may be argued as niche, it is crucial to the living dynamism of contemporary art and its longer term development into art history. As Adrian Searle, chief art critic of the British Guardian, describes: "If I were an artist, wouldn't it be truly dreadful if nothing were said about what I did? Don't things live not just by direct experience of them but by rumour, discussion, argument, and fantasy?"[1]
In contemporary Australian art, like the world over, art criticism has become nebulous. Historically speaking, it was once largely contained to the academy, where the critical reception and understanding of art was telegraphed through peer-reviewed journals, books and periodicals. Today, however, the boundaries are more flexible. Alongside academia, arts writing and criticism can be found in print media such as internationally-reaching dedicated arts magazines, boutique independent arts publications, the arts sections of newspapers and integrated into lifestyle magazines. Arts writers and critics have also adapted to the advent of digitisation, casting their reflections and understanding of contemporary art into the wider world through social media, digital magazines and blogs, dedicated websites, YouTube channels, podcasts, as well as television and documentary-making.

[1] Adrian Searle quoted by Sarah Thornton in Seven Days in the Art World, Granata Publications: London, 2008, 151.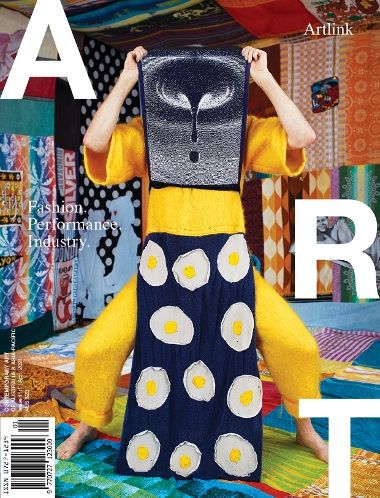 Founded in 1981, Artlink is one of Australia's longest running contemporary art journals. Situated in Adelaide, South Australia, the magazine began its life as Art Link Incorporated, a bi-monthly twenty-page black-and-white newsletter. Today, Artlink is a glossy triannual publication, providing themed essays, articles and reviews to national and international audiences.
Over the past forty years, Artlink has retained its relevance by reflecting and moving with the times. Through the words and ideas of Australian arts writers, critics, historians, academics and curators, it has covered as diverse subjects as food and art, public art, bio-art, and art and the archive. It has importantly situated Australian contemporary art in relation to the Asia-Pacific and, since 2010, has committed an annual issue to surveying the ideas and dialogues within contemporary Aboriginal and Torres Strait Islander art.
Artlink has also adapted to the digital revolution as a multiplatform magazine, where hardcopy issues are supplemented by online access to articles, reviews, interviews and editorial pieces. "These are interesting times for the arts and arts publications," says Artlink editor Una Rey.[1] "Once you write about something you have to think about it. The real challenge is finding ways to take these ideas further… I think there's an opportunity to be a bit fearless in how we meet the future."[2]
[1] Una Rey quoted in "Introducing our editor", Artlink news, published 21 July, 2021
[2] Ibid. Una Rey in conversation with the author, 1 July, 2021
The Gallery's Learning programs are supported by the Department for Education.
This education resource has been developed in collaboration with ACE Open and the Art Gallery of South Australia. Written by Dr. Belinda Howden with contributions from Louise Dunn, Kylie Neagle and Dr. Lisa Slade.