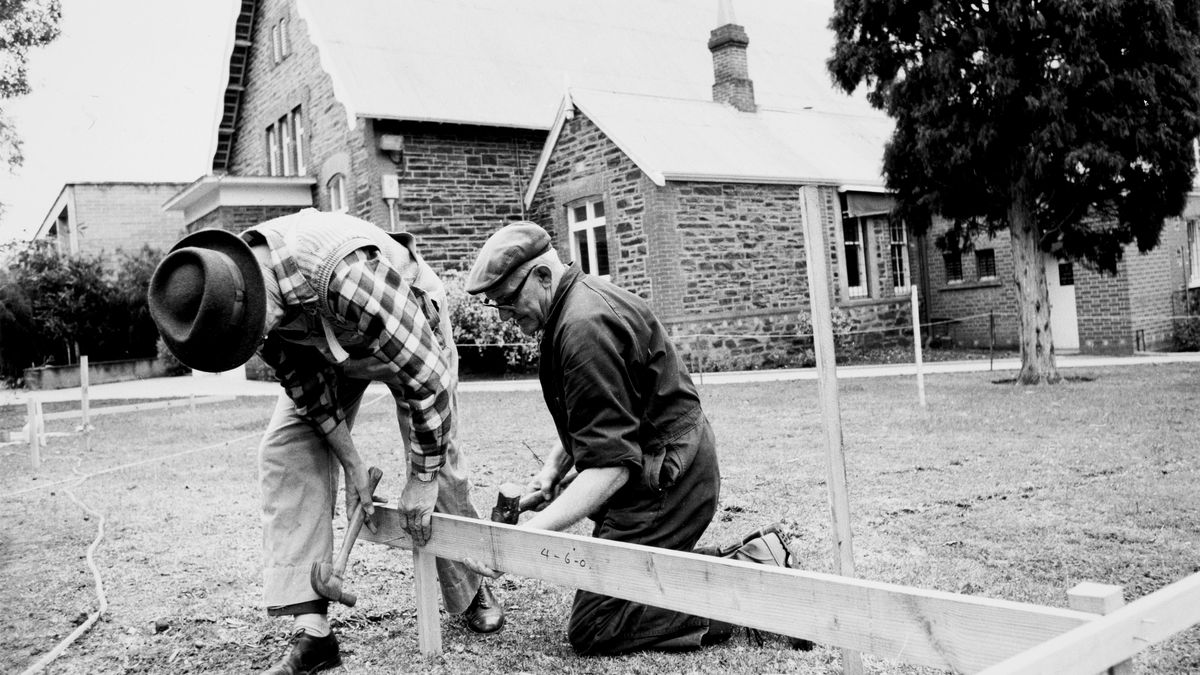 Collections and Archives
---
An art collection is the accrual of works of art and visual culture purposefully acquired for their historic, cultural, social, political or intrinsic material value. An art collection forms the bedrock to any public or private collecting institution; it constitutes the foundational material upon which all other activities are built – exhibition-making, research, public education and access, aesthetic pleasure and recreation. Irrespective of focus and scale, an art collection is a material record of time and locality. It documents shifts in our shared cultural attitudes and holds a mirror to our society.
Collecting works of art is a rigorous process, particularly within public galleries and museums. Curators, scholars and specialists in the field, extensively research the artistic significance and provenance – the life story and recorded history of ownership – of a proposed work of art which is then approved in accordance with a collection policy – a charter set up to guide the focus and purpose of a collection. In the case of contemporary art, a work of art is, ideally, purchased from the primary market. That is, directly from an artist or their agent (a dealer or gallerist). Once a work of art enters a collection, it is exhaustively documented and preserved under specialised material and climatic conditions, and very occasionally requires treatment by a conservator. The work of art then becomes the subject of countless exhibitions and curatorial displays, and generates a world of literature – interpretive, art historic and educational.
A contemporary art collection is distinct from other historically-focused archives. While both principally aim to capture significant objects and their stories, a contemporary art collection captures history as it unfolds. The act of collecting contemporary works of art is a process of documenting the times as they happen, the challenge for curators being futureproofing – to ensure the longevity and cultural value of the collection for generations to come. A contemporary art collection is also unique in its dynamic relationship with living artists. For an artist to have their work collected within their lifetime not only provides significant financial support, contributing to their personal and professional livelihood, but signifies artistic recognition and affirms the wider social, political or aesthetic value of their practice.
Over the past thirty years, many contemporary artists have turned their attention to the collection as a site and subject of their practice. In Australia, in particular, this focus gained traction around the late 1980s onwards, as the search for a cohesive national identity became paramount against the backdrop of the Australian bicentenary.[1] Over the past three decades, artists have mined our museum and gallery collections as repositories of collective cultural memory, to complicate and critique existing histories, and to re-centre those overlooked. Today, contemporary artists continue to forge new pathways through our collections, navigating the relationship between the past and the present, and offering new perspectives on the collection and the role of art in knowledge-creation.[2]
[1] Jennifer Barrett and Jacqueline Millner, Australian Artists in the Contemporary Museum (Farnham, Surrey: Ashgate Publishing, 2014), 1.
[2] Ibid, 2.
In 1880, the South Australian Institute – a public entity whose purpose was 'the cultivation and diffusion of useful knowledge throughout the Colony' – was gifted £2,000 by the South Australian Parliament to commence acquiring a collection.[1] This civic investment marked the fledgling beginnings of the then National Gallery of South Australia, and describes the colonial and nationalistic origins shared by many public collections across the country.
Today, the Art Gallery of South Australia boasts a collection of over 47,000 works of art, making it the second largest art collection in Australia and featuring one of the most nationally significant collections of Aboriginal and Torres Strait Islander Art. It spans as wide-ranging objects as an intricately stringed shell necklace to a room-sized immersive string installation.
In Parallel Collisions, the 2012 Adelaide Biennial of Australian Art, contemporary South Australian artist Nicholas Folland installed two thousand items of cut domestic glassware in the Art Gallery of South Australia's Elder Wing, hung in the shape of floating islands. Folland's Jump Up (2012) was an intervention into the colonial collection of Gallery 3, flush with paintings from the 1830s and 40s. Folland cast a contemporary lens on the past to reveal a new narrative, using 'material metaphors that speak to our history and identity,".[2]
[1] University of Adelaide, "A Life of Public Benefit," Published by Stories from Archives & Special Collections, and Jude Elton, 'Institute Building', SA History Hub, History Trust of South Australia, Both accessed 30 June, 2021.
[2] Lisa Slade quoted by Tolarno Galleries, "Nicholas Folland," accessed 30 June, 2021,
As you wander through the Art Gallery, you may notice objects and artefacts that you are perhaps used to seeing in a museum. Brainstorm with a partner the roles of a museum and art gallery. Invent a list of guidelines for collecting items for each institution.
Nicholas Folland collected domestic glassware for his installation in the Art Gallery in 2012. Collect a range of patterned objects from the natural environment. Use these to make impressions in clay or take a relief print of its surface. Create a body of work where those objects or specimens are 'frozen' in time.
Visit the South Australian Museum or the Museum of Economic Botany in the Adelaide Botanic Garden. Select a specimen or object on display. Recreate it using clay or found materials. Use bright colours to transform this traditional specimen into a highly decorative form. Display your objects in class.
In the nineteenth and twentieth centuries, scientists often relied on artists to create botanical illustrations of flowers and plants, which later led to the making of large papier mâché models for scientific use.
- Investigate contemporary artists who work in a similar way to artists who created botanical illustrations (e.g artists who document the natural world). How do the drawings by nineteenth and twentieth century artists compare to a contemporary artist's work of art?
- Select a plant found in your local environment and create an enlarged and brightly coloured version using papier mâché or modelling clay.
The Gallery's Learning programs are supported by the Department for Education.
This education resource has been developed in collaboration with ACE Open and the Art Gallery of South Australia. Written by Dr. Belinda Howden with contributions from Louise Dunn, Kylie Neagle and Dr. Lisa Slade.