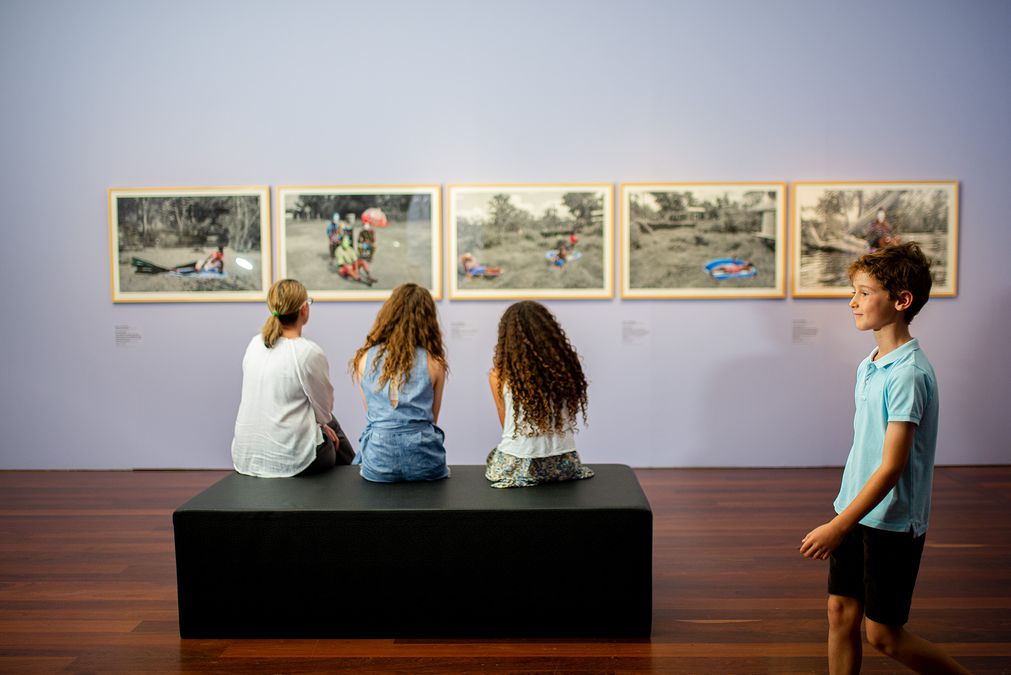 2023 Tarnanthi Transport Subsidy for Schools
---
Applications are now closed. Successful applicants will be notified via email by Friday 28 July 2023
We understand that sometimes, even though an exhibition visit is free, transport costs can inhibit schools visiting the Gallery. With the support of BHP, AGSA Education are pleased to announce transport subsidies for school visits to Tarnanthi in term 4, 2023. This subsidy is available for Department for Education Category 1-4 schools that are located 30km outside of the CBD.
Department for Education Category 1-4 schools that are located 30km outside of the CBD.
If your school is located 30km outside of CBD, but is not category 1-4, we encourage you to apply, however priority will be given to those schools that meet both criteria.
Each school site can apply for up to $1000 as a contribution towards the cost of return transport to the Art Gallery of South Australia in term 4 2023 to see Tarnanthi.
Once your application is approved by AGSA, our Education Support Officer will liaise with you as to an appropriate time to schedule your school excursion. It will be the responsibility of the school to make the transport booking. Once this has been confirmed your school finance department will need to invoice AGSA Education for the agreed subsidy amount.
- Schools MUST visit Tarnanthi at the Art Gallery of South Australia which is a free exhibition (School visits available from Monday 23 Oct – Friday 15 Dec 2023)
- You MAY like to book a workshop into the Tarnanthi themed Studio. The Studio is open weekdays during school term for a free facilitated and session, all materials provided. Details about this session will be confirmed closer to the date.
- There will also be an opportunity for students and teachers to engage with the Tarnanthi Children's trail which includes a series of self-guided activities to help students explore the exhibition.
- You will also receive a Tarnanthi Resource pack which includes a catalogue, Aboriginal Art in the Classroom Publication (volume 2) and a copy Tarnanthi: Make and Create children's activity book.