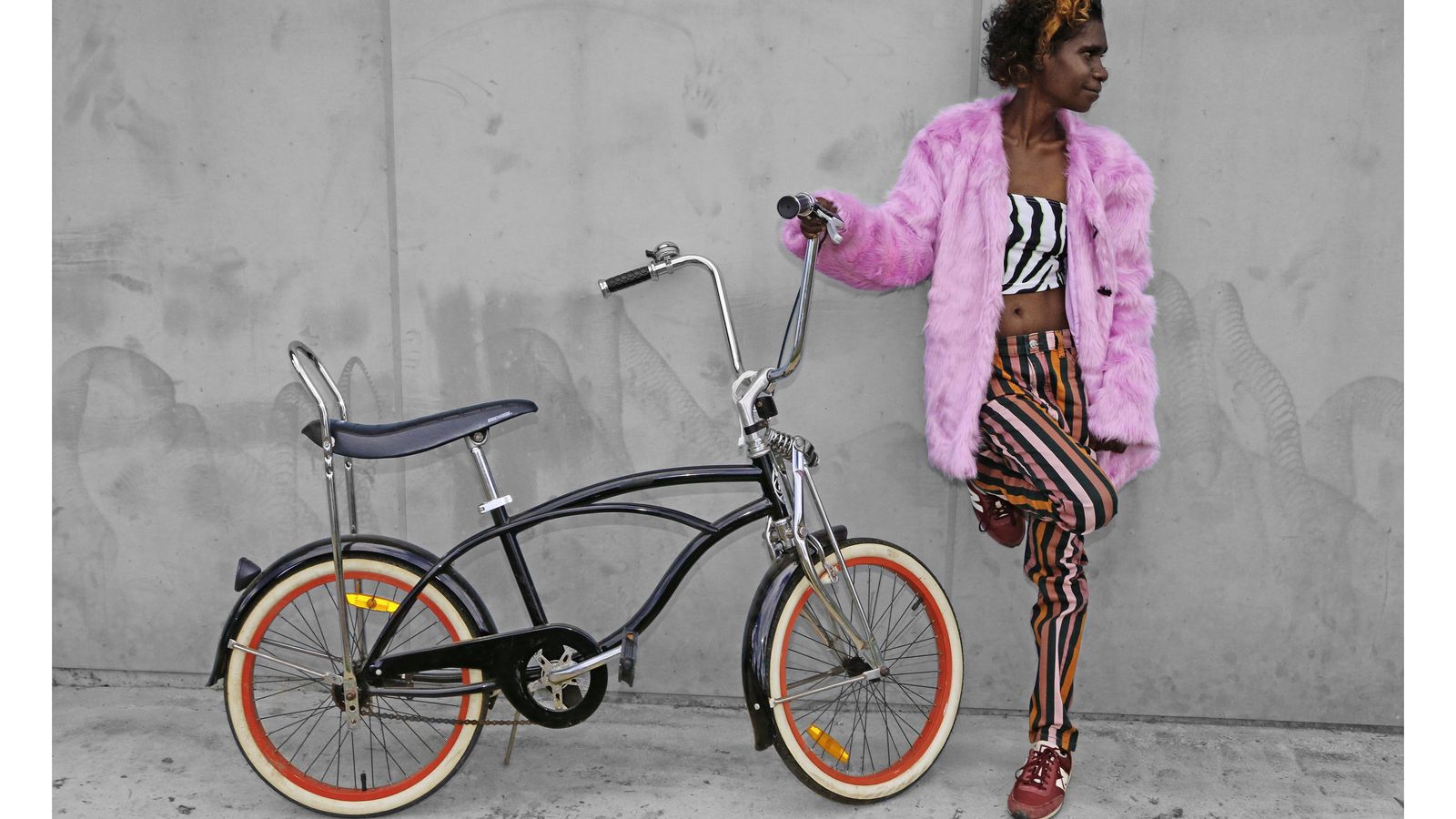 Naomi Hobson Educator Briefing
---
2 HOURS OF PROFESSIONAL DEVELOPMENT
Naomi Hobson's Adolescent Wonderland, a series of photographs that tell the real-life story of young Aboriginal people in remote Australia will be touring regionally in 2022 and 2023. See full list of tour dates here.
Learn more about Adolescent Wonderland and how you can incorporate Hobson's work into your classroom in 2022 with a briefing by AGSA's Education Coordinator, Kylie Neagle. This session will provide strategies for responding to works of art by Aboriginal and Torres Strait Islander artists in a culturally appropriate and meaningful way and include a hands on making and responding activity.
Materials list
Scissors
Paper and pen
A4 Sheet paper/card
Glue stick
Coloured pens/textas
A variety of 10-15 images in colour and black and white that you are happy to cut and draw on.
Include photos of yourself, family, friends, objects or items of clothing that are important to you, places that hold special memories - perhaps that is where you live now, places you visit often or places you dream of visiting.
Optional: access to music streaming (Apple Music/Spotify/YouTube)
Using your images create a photomontage that captures who you really are; your everyday, your environment, your community – perhaps this montage reveals something about who you are or where you want to travel to.
Colour is an important element in Hobson's work. You may like to hand colour or exaggerate the colour in parts of your collage.
Write a sentence to title your work. You may want to inject a sense of humour or cheekiness that reveals the personality or character of the people or person in your collage.
Select a song as the soundtrack to your work.
Tip: You could also ask students to select a song that captures where they live!
Arlon Hall from Nuriootpa High School created a digital photomontage that was set in his back yard and featured things of importance to him such as his partner, cat, termite mounds which reminded him of a trip to Darwin and the multi-disciplinary collective which he is a part of. Arlon titled his work 'Bait-Theodore-Nessoraur-Land and his accompanying song is Slowmango - Paradise International.