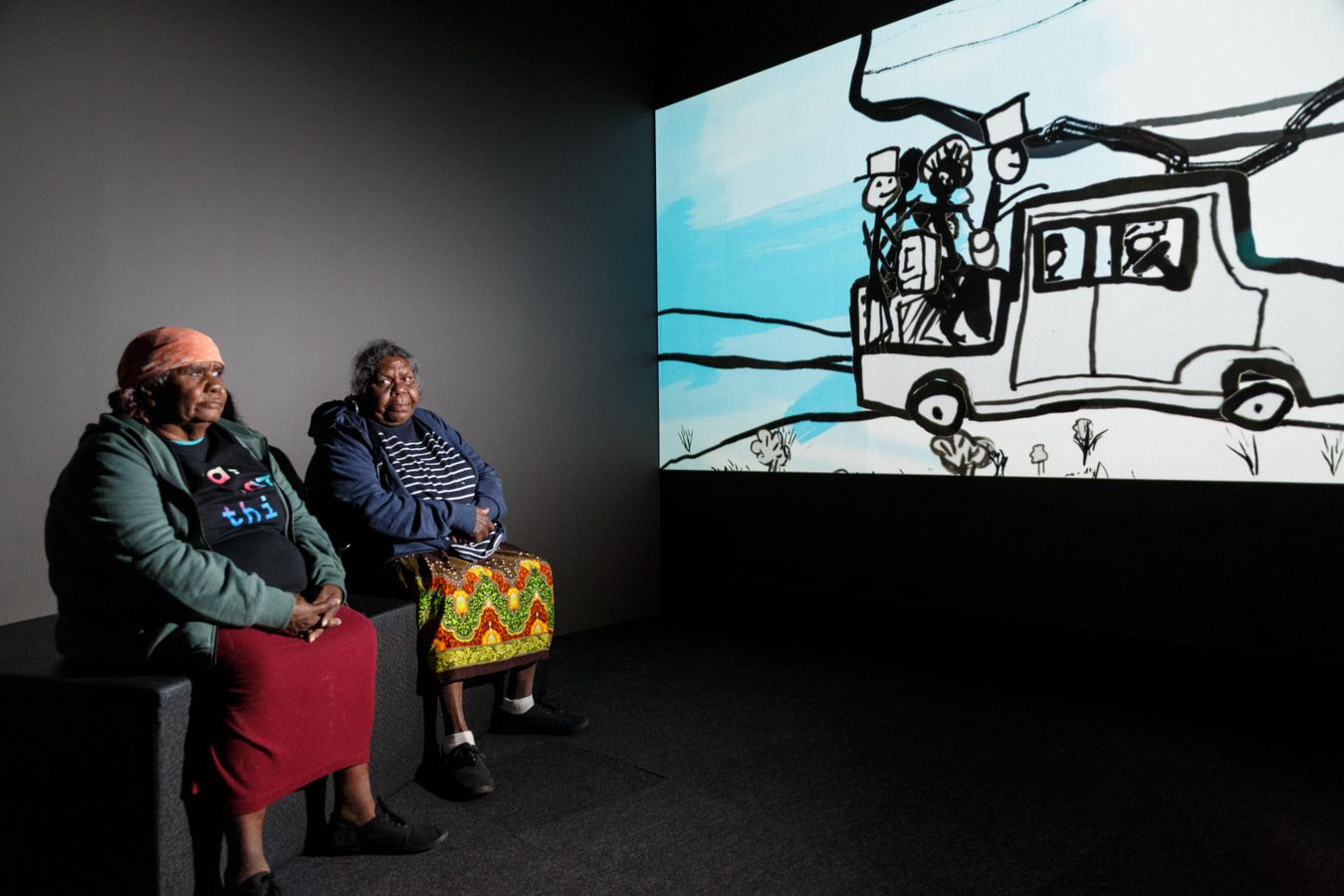 Aboriginal and Torres Strait Islander Art in the Classroom - 2022 Online Workshop
---
Led by Aboriginal artists and curators, this online professional development workshop provides educators with suggestions on incorporating First Nation artists into the classroom in a meaningful and culturally appropriate way.
This recorded workshop features artists from Yarrenyty Arltere and Tangentyere Art Centres and focuses on the way relationships between people, culture and country can be conveyed through works of art, including animation. You will have an opportunity to view rarely seen animations in AGSA's collection and hear from the artists about how they bring their stories to life with the use of static works of art, sound, audio and a camera.
Included in the session:
Presentation by Nici Cumpston, Curator of Aboriginal and Torres Strait Islander art and Tarnanthi Artistic Director (pre-event learning)
Behind the scenes tour of Yarrenyty Arltere and Tangentyere Art Centres including artist talks. (pre recorded session)
Strategy based and hands-on workshop led by AGSA Education Coordinator, Kylie Neagle. (pre-recorded session)
You will need
Smart phone that you can take photographs/video with
Tripod for your phone (optional - but this will make the hands on component easier)
Stage/plain backdrop (this could simply be a plain wall or box on your desk to use as the backdrop for your animation)
Drawing/painting materials (up to you what you would like to use)
White and coloured paper or cardboard to draw/paint on
Scissors, glue, pins, blutac or split pins
Plasticine/craft materials (optional)
Optional extension (if you are familiar with animation) Multiple photocopies of family photographs you are happy to cut up. We recommend having a variety so you have a lots to choose from when telling your story. Any materials you are comfortable with and have available.