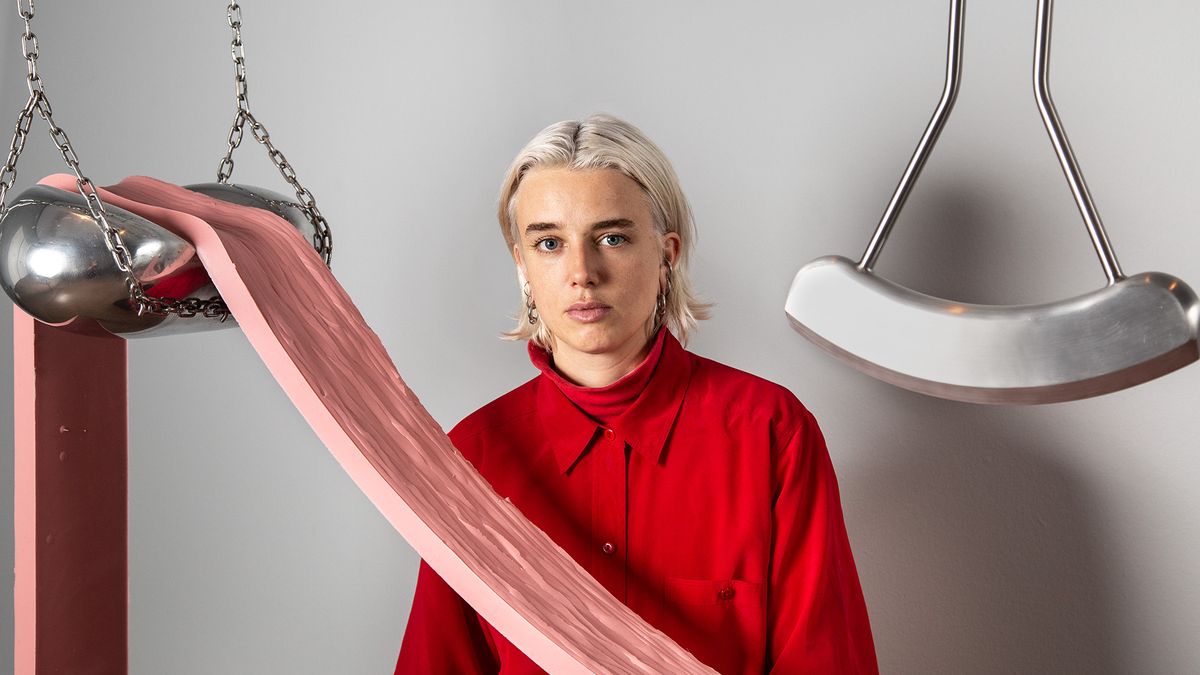 Contemporary art in the Classroom
---
Kylie Neagle Education Coordinator
In collaboration with ACE Open and the art writer and curator Dr Belinda Howden, AGSA Education has developed a new online education resource, Contemporary Art in the Classroom. This resource introduces teachers to the world of contemporary art: where artists get their inspiration from and the 'engines' of contemporary art-making processes, and how these two concepts can be translated into a classroom context – shifting the balance from an outcome- to an idea-driven focus.
The resource begins with the concept of 'the seven engines of contemporary art', which is a framework for understanding and navigating contemporary art. The seven engines are: studios and art centres; galleries; public art; biennials; art prizes; arts writing; and collections and archives, and are described by Dr Belinda Howden:
as forces that address some of our more pragmatic questions: how does a work of art make it into a collection and why bother collecting art? Who decides which works of art make it into the history books? Why is an artist's studio important? These engines shed light on the structures of contemporary art, helping illuminate the ways we produce, understand and champion the art and artists of today.
Guided by this framework, the resource shines a spotlight on those making the art – the artists. An ongoing project, the 'Artist in Focus' section, accompanies the resource and will continue to evolve and grow, with the addition of more artists. For the initial release, however, ACE Open and AGSA selected six artists, these being Roy Ananda, Kate Bohunnis, Brad Darkson, Yhonnie Scarce, Mark Valenzuela and Emmaline Zanelli. The Bohunnis and Valenzuela sections feature artist videos commissioned by ACE Open specifically for the resource and show the artists working in their studios – scenes that students in particular rarely witness.
To complement the resource, AGSA Education has also held three How to Teach Contemporary Art workshops for teachers, featuring Mark Valenzuela in 2021, Anna Horne in 2022, with the Adelaide Biennial: Free/State as the backdrop and later in 2022 Sarah Contos and Ryan Presley joined us for the third iteration of the program. This particular session, with the subtitle 'Context is everything', focused on how objects become art and how the location of art matters. Marcel Duchamp famously altered the functionality of manufactured items, while Pop artists such as Jeff Koons or Andy Warhol often remade ordinary objects. Placing objects within the walls of a gallery or public space has the potential to transform them into works of art; or does this transformation only occur when artist, work of art and audience overlap?
These workshops support educators when teaching contemporary art to children of all ages, while simultaneously challenging their ideas about contemporary art. Educators walk away with strategies for more effectively facilitating discussions in the classroom and for developing authentic art lessons, in which contemporary art and artists are central.