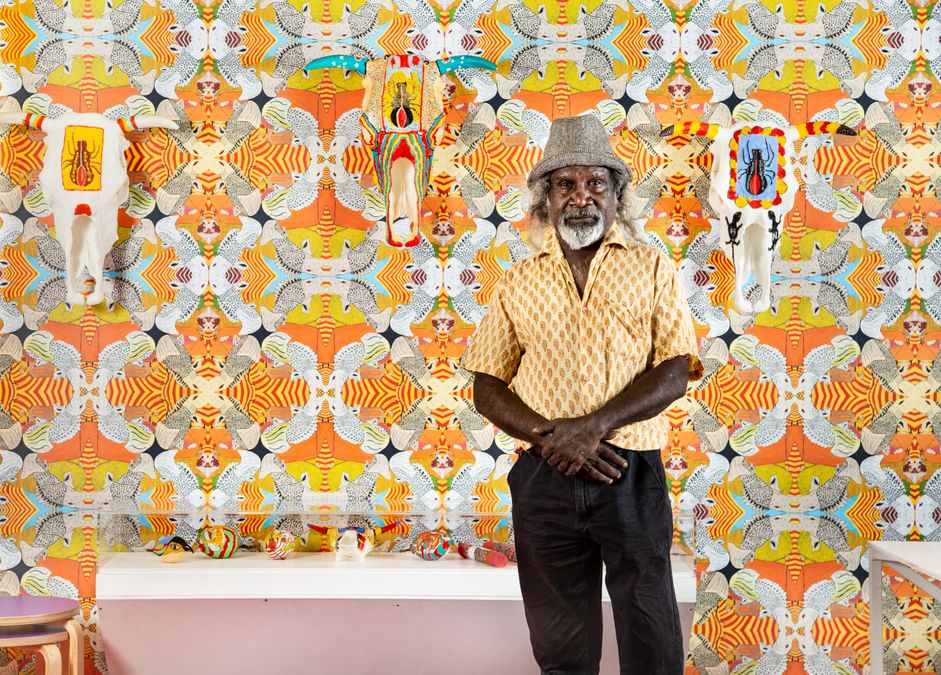 Boab Sculptures for primary students
---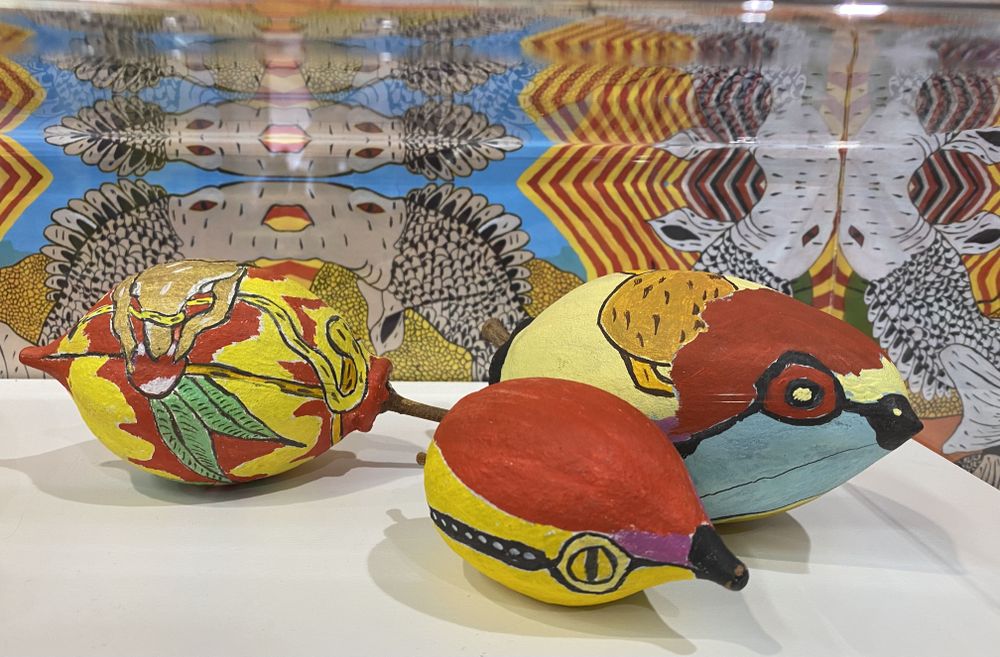 A Walmajarri man of the Great Sandy Desert, Western Australia, John Prince Siddon (b. 1964) came to painting later in life. Having spent his younger years working on cattle stations, a horse-riding accident truncated Prince's life as a stockman and instead led him to Mangkaja Arts in Fitzroy Crossing.
As a painter, Prince is as distinct as he is prolific; "Once I learnt to paint, I just couldn't stop." His riotous mix of surreal figuration and traditional mark-making, psychedelic compositions painted in technicolour tones, has forged a unique narrative style. Using whatever surface is close at hand – canvas and board, but also bullock skulls, possum and kangaroo pelts, ngurti (coolamon), scrap tin, even satellite dishes – Prince collapses his personal history with national stories and narrangkarni (ancestral creation stories) to create kaleidoscopic visions of contemporary Australian life.
---
The Studio - Boab Sculptures
In 2021 John Prince Siddon's work featured in The Studio. Art lovers of all ages created their own boab sculpture, covering it in designs inspired by the things that matter to them most. In 2022, the John Prince Siddon studio lived on with an online workshop facilitated by Pitjantjatjara and Yankunytjatjara artist and Tarnanthi Guest Educator, Elizabeth Close. This pre-recorded virtual experience has been a popular activity for primary students around the country to participate in.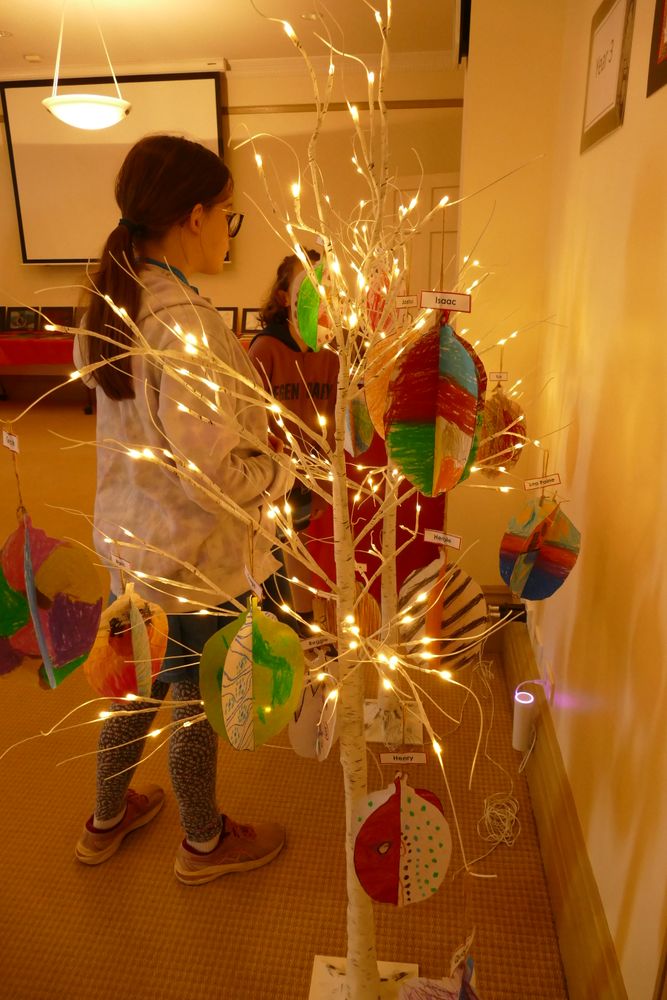 Online Tarnanthi Workshop
Learners in Year 3 at St Raphael's School participated in an Art Gallery of South Australia online Taranthi Workshop. During the workshop we joined Pitjantjatjara and Yankunytjatjara artist and Tarnanthi Guest Educator, Elizabeth Close for an online virtual experience. The workshop included an introduction to Tarnanthi, an exhibition showcasing Aboriginal and Torres Strait Islander Art from across the country, as well as a hands-on making activity based on the work of Walmajarri artist John Prince Siddon who often paints on Boab seeds. Learners created their own 3D sculpture of a Boab seed with each side representing one of their favourite things. Learners completed an artist statement on their sculpture and reflected on the inspiration for each side of their Boab seed.
---