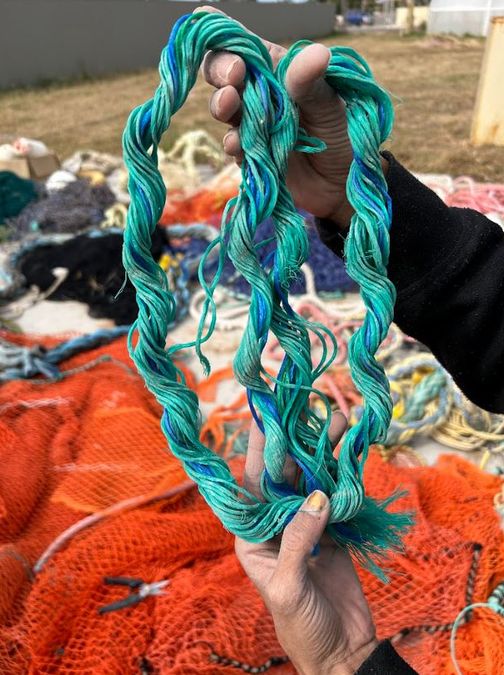 Tarnanthi Art Fair - Make a Leafy Sea Dragon
Free
Adelaide Entertainment Centre
All ages
---
Join Arts Ceduna artists to create a sculptural leafy sea dragon made from marine debris, collected from its natural habitat of the far west coastlines of the Eyre Peninsula. An important emblem for many communities, the leafy sea dragon can be found under the Yankalilla jetties amongst a blooming underwater world of sharks, stingrays, seagrass and more.
Nestled on the Great Australian Bight are the pristine waters and coastline of Tjutjuna (Ceduna), about 800 kilometres west of Adelaide. For the Mirning, Gugada and Wirangu artists from Arts Ceduna, collecting and recycling marine debris to create sculptural works raises awareness about this threat.
Artists include Collette Gray (Gugada), Janine Gray (Wirangu/Gugada), Sherrie Jones (Yindjibarndi), Beaver Lennon (Mirning), Terase Kelly (Wirangu), Sharon Gray (Gugada), and Sonya Coleman (Wirangu), supported by Western Australian sculptor Cecile Williams.
The Leafy Sea Dragon frame has been constructed at Arts Ceduna during a 4-week creative skills development workshop supported by Ku Arts.
Presented by Arts Ceduna and Ku Arts.