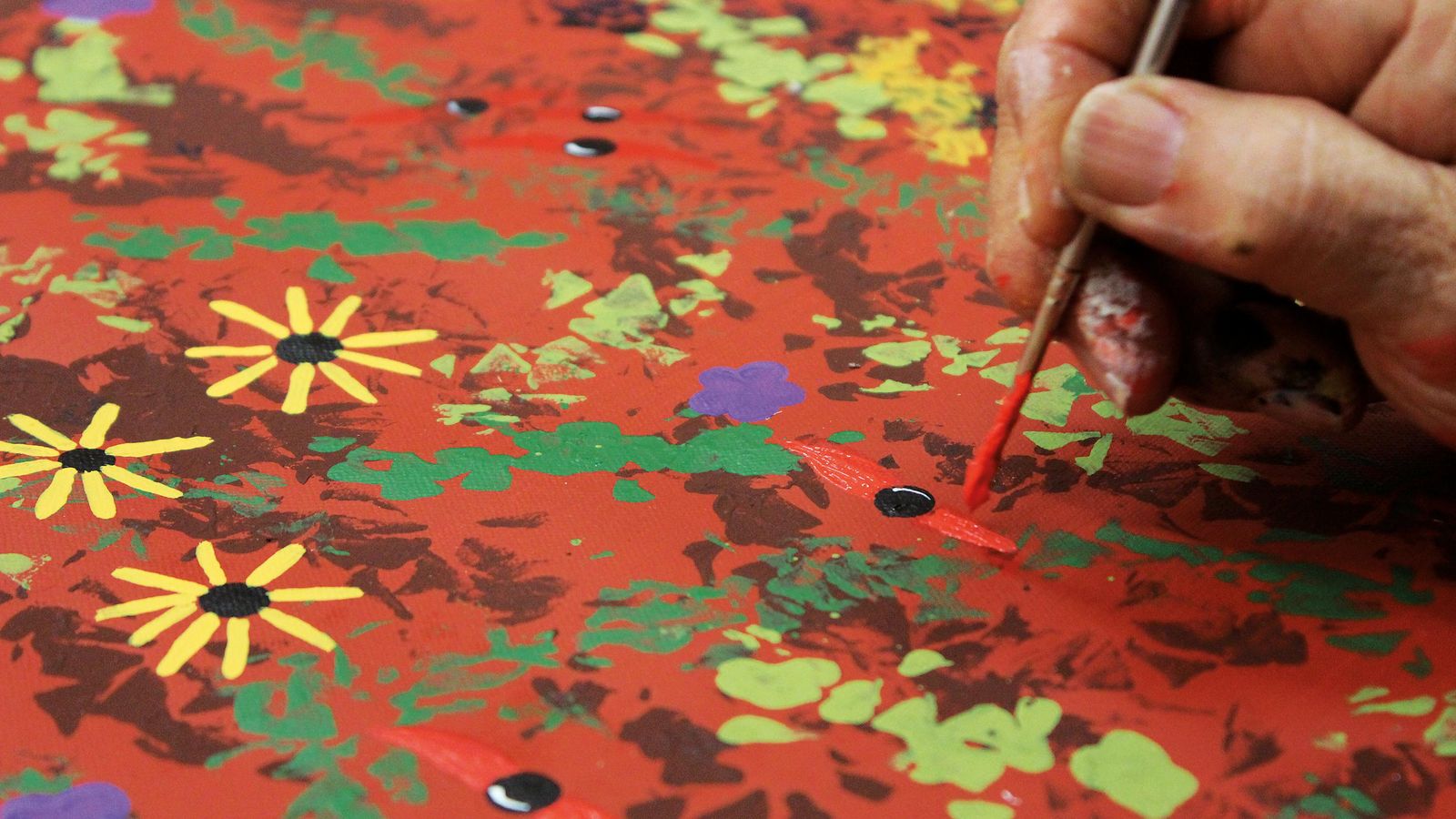 One Love, One Family: Barngarla Stories of Resilience
Free
Nexus Arts Gallery, Lion Arts Centre
---
The One Love, One Family exhibition showcases the outcomes of the Barngarla: Stories of Resilience project delivered in 2014. The project involved Barngarla people from Port Augusta, in particular the Dare family, in an innovative approach to narrative therapy and art making.
Nexus Arts developed the arts-health project model with the Dulwich Centre Foundation, with artist Heather Kemarre Shearer leading the art-making workshops. Barngarla: Stories of Resilience represents a successful model for community and personal healing, the Barngarla people guiding every step with sensitivity and grace and helping to develop an adaptable framework for future communities.
Artists
Maureen Atkinson, Debra Anne Brown, Dwaylene Brown, Harry Dare Jnr, Linda Dare, Patricia Dare, Kendall McKenzie, Jeanne Miller, Roger Miller, Heather Kamarra Shearer, Candance Taylor and Colleen Taylor
One Love, One Family: Barngarla Stories of Resilience is presented in partnership with Nexus Arts.