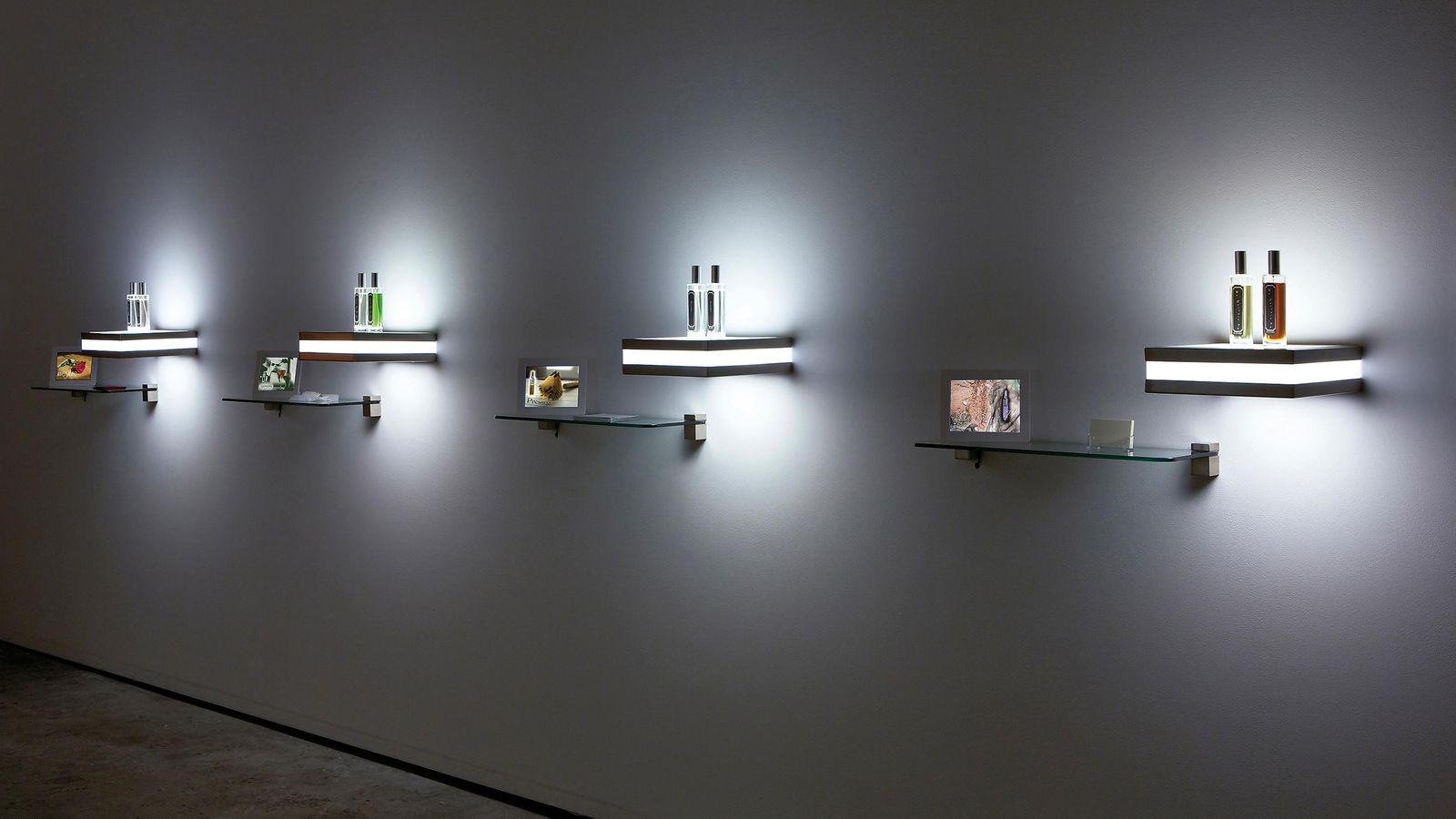 Les Eaux d'Amoore
Free
Anne & Gordon Samstag Museum of Art
---
In this elegant and unusual exhibition, Queensland-based artist Archie Moore has devised a highly original way to explore themes of Aboriginal dispossession and the colonial past.
Moore has worked with a master perfumer, Jonathon Midgley of Damask Perfumery; to create a selection of beautifully presented 'perfume portraits' for Les Eaux d'Amoore. These olfactory offerings venture well beyond the repertoire of traditional perfumes; they evoke the artist's recollection of the diverse smells of his childhood in south-east Queensland. For example 'Presage' is the aroma of graphite pencils and paper from his first day of school in an inhospitable white-dominated society; 'Sapphistication', a combination of Brut 33 and rum, and is the smell of his sophisticated aunties.
Les Eaux d'Amoore is an Anne & Gordon Samstag Museum of Art, University of South Australia, exhibition presented in association with the 2015 Adelaide Film Festival.