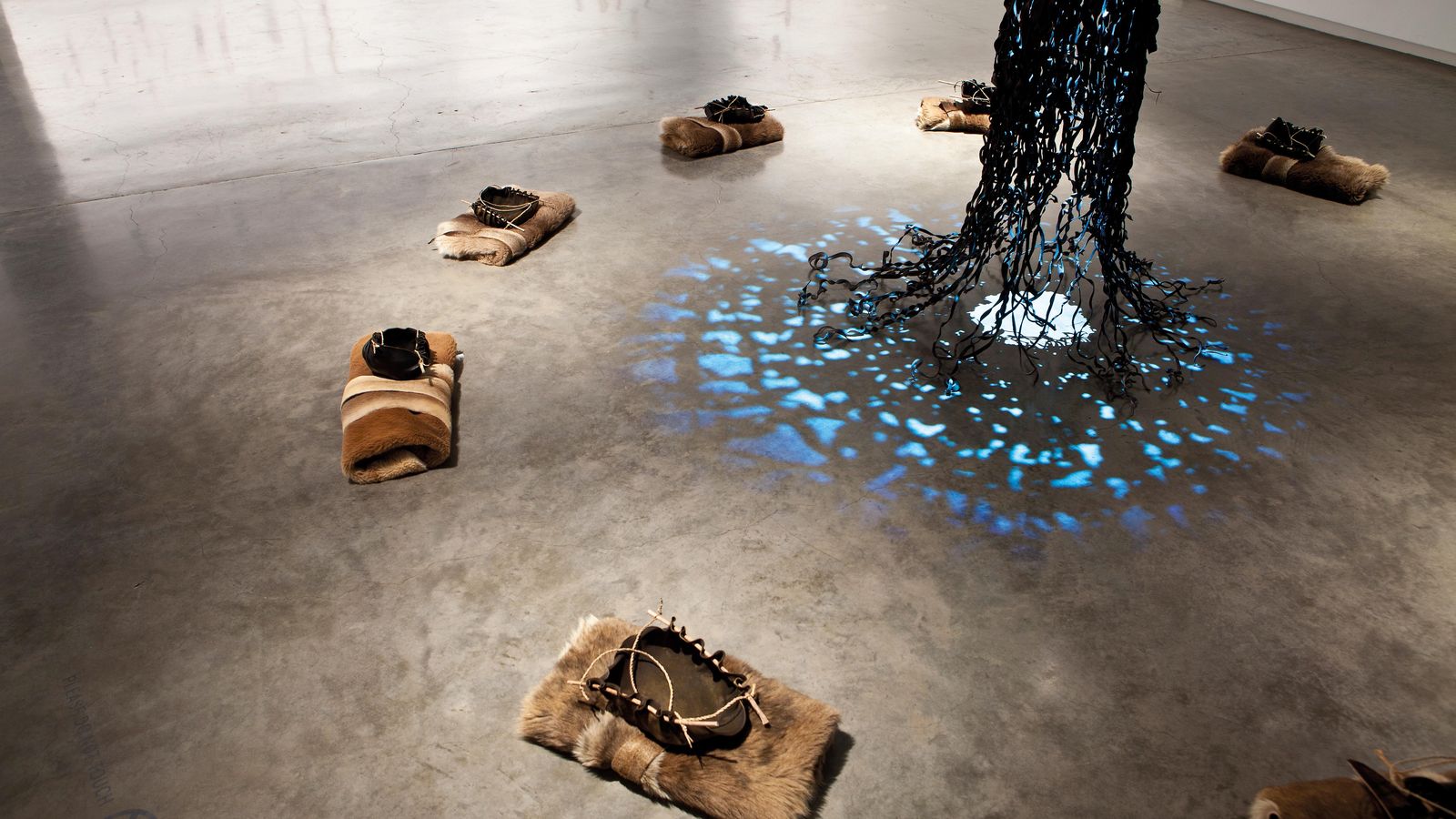 Mina Lakapawa
Free
Adelaide Central School of Art
---
Highly regarded Tasmanian artist Vicki West continues her deeply rooted cultural explorations with an immersive installation in Adelaide Central Gallery.
Working with kalikina (bull kelp), West examines concepts of ecology, environment and cultural connection to Country. For West, kalikina is a metaphor for survival. As a precious cultural and ecological resource under threat, it not only carries her concerns for the future of milaythina/muka (country/sea) it also celebrates continuing cultural practices and the survival of her people.
Mina Lakapawa is presented in partnership with the Adelaide Central School of Art.