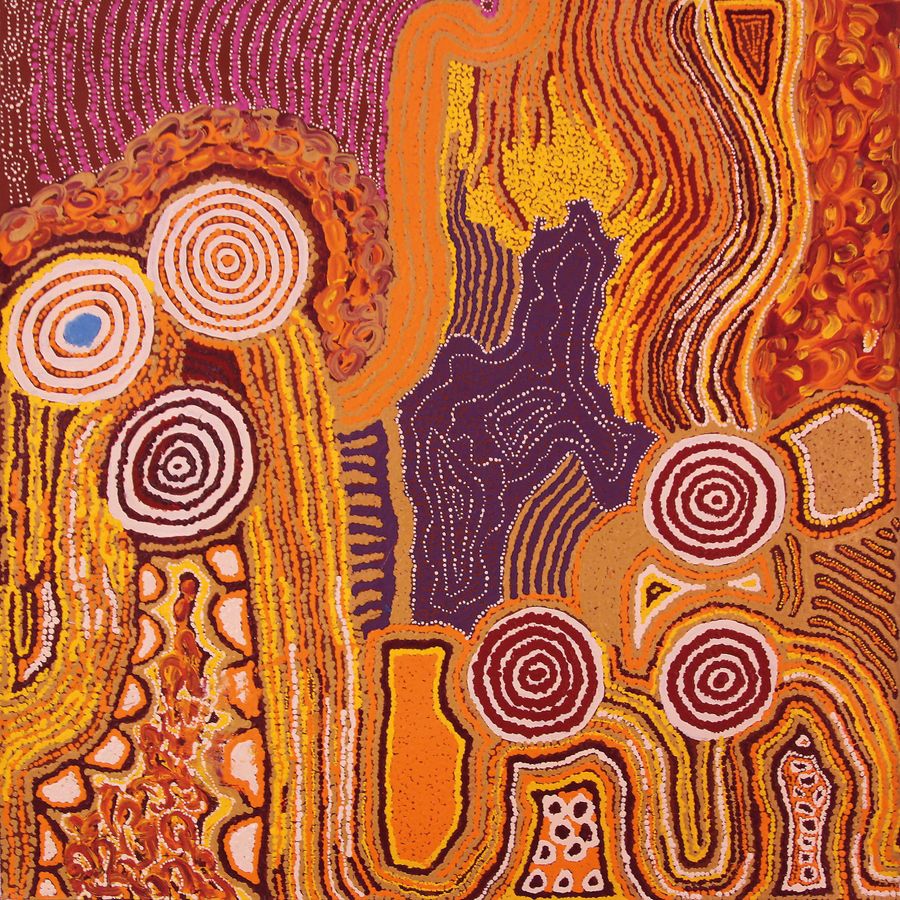 Kapi Ungkupayi / He Gave Us Water
---
In January 2013, five senior women from Irrunytju (Wingellina) and Papulankutja (Blackstone) in Western Australia went out bush gathering punu – wood used for carving – and ran out of petrol. Stranded in the desert for five days, they drew on traditional knowledge to find food and water. Their experience echoes the Minyma Kutjara and Minyma Tjuta Tjukurpa (Two Sister and Seven Sister Dreaming) that traverses their Country.
The artists have created an immersive installation in the SASA Gallery that reveals the strength of their culture and connection to Country. As well as recounting a contemporary Tjukurpa, the artists have staged the exhibition as a protest against the threatened closure of remote communities in Western Australia.
Kapi Ungkupayi / He Gave Us Water is curated by Mary Knights and Claire Wildish.
Artists
Roma Peterman Butler, Ivy Laidlaw, Jennifer Mitchell, Tjawina Roberts and Tjayanka Woods
This project was undertaken in collaboration with Papulankutja Artists, Ngaanyatjarra Media and Tjanpi Desert Weavers. Kapi Ungkupayi / He Gave Us Water is presented in partnership with SASA Gallery and the University of South Australia.