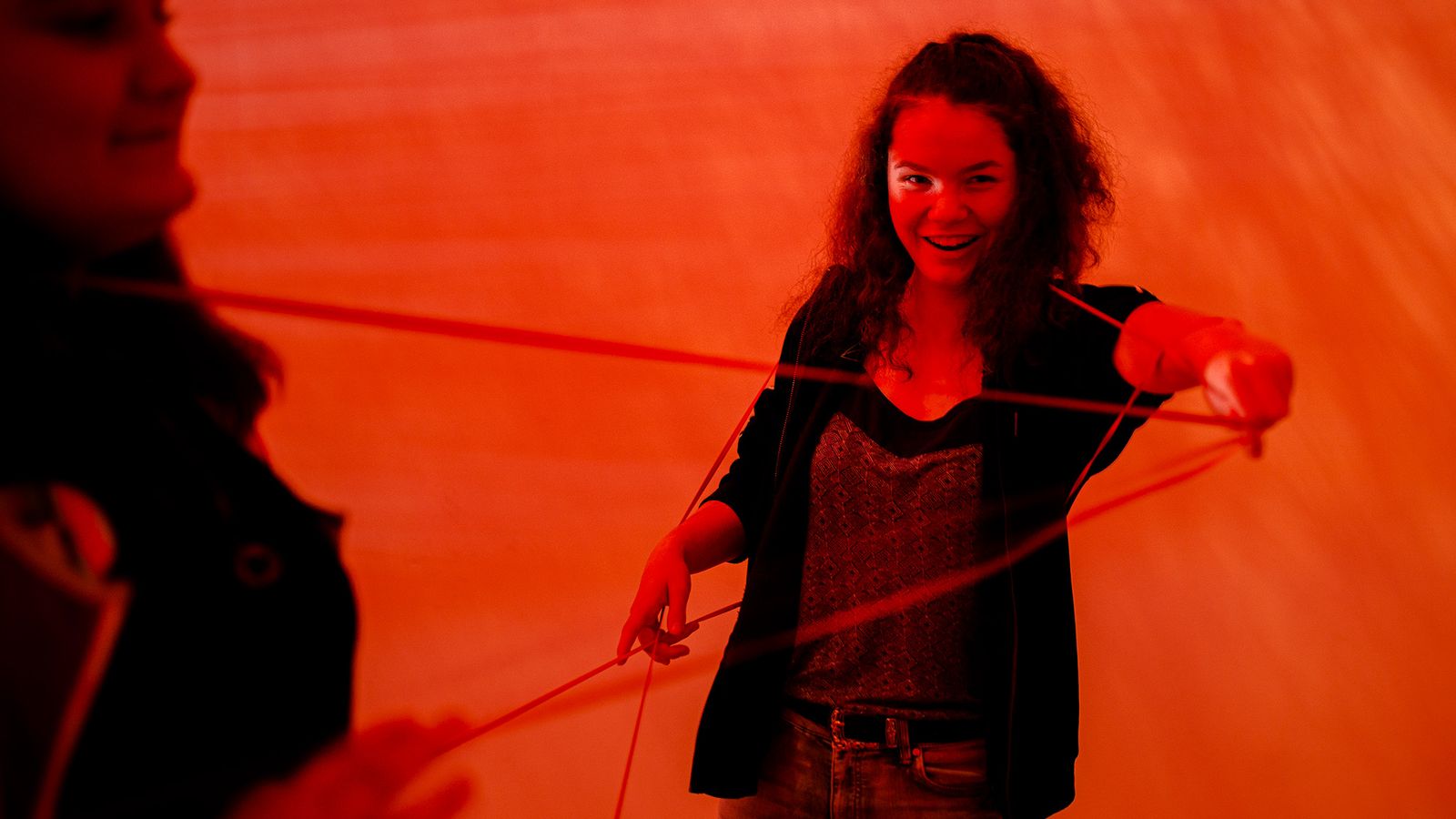 Neo: Shapeshifters
---
Neo is transforming for its next virtual event on a full moon! We're bringing you a night of creative workshops, competitions, and teen-led experiences, inspired by the wicked works of art in Monster Theatres.
The Live Program
Dungeons & Dragons - 6pm & 8pm
Feeling adventurous? Dungeons & Dragons is back by popular demand! We've brewed up another monster-riddled dungeon crawl for you...
Mini Film Set Building with Iona McDonough & Erin Coates - 6pm
Discover how to manipulate everyday materials to create your own fantastical set with young artist Iona McDonough and Monster Theatres artist and filmmaker Erin Coates!
Anatomical Drawing Lab with Thomas Readett - 7pm - Booked out!
Want to learn the fundamentals of drawing the human body? Expand your toolkit of techniques in this anatomical drawing lab with local artist Thomas Readett. Suitable for any skill set!
Dance Party - 8pm
Ready to make some friends and dance in your living room? Join this Zoom party for a session of freestyle dancing, choreographed moments, and group challenges.
Drawing Wall - 6-8pm
Draw, tag and make your pixels count on our collaborative digital drawing wall!
PLUS
Competition - TikTok Dance Duet
Duet with our latest TikTok dances created by local choreographer Petra Szabo! On the night, head to our TikTok account @agsa.neo and see how your moves measure up to Petra's... Tag us in your clip, and if you've got the sharpest moves, you'll win a Spotify Premium Gift Card valued at $50.
Artist Call-out!
Young artists this one's for you! Would you like showcase your artwork as part of Neo's first ever exhibition?? Stay tuned, at Neo Shapeshifters we'll be releasing all the information you need to get involved!
Inside Out with teen creative Maxine Turner
Ever considered turning the objects of your childhood…inside out? Check out this brilliant tutorial with teen creative Maxine!
SFX Tutorial with teen artist Aaliyah Hickman
Watch an incredible SFX demo created by teen artist Aaliyah Hickman, inspired by the oceanic horror film, Dark Water, by Erin Coates as part of Monster Theatres...
Q&As with the Neo Ambassador Committee
Check out this selection of talks with the Neo crew! They'll be tuning in with artists, teen creatives, and talking about their favourite Monster Theatres artworks.
Playlist
Chill out to a playlist created by wicked Monster Theatres artist Erin Coates.
And more...
On the night, you can find the program here! For live workshops, bookings are essential and places are limited. Why not grab a friend or five and book in for this free virtual night out together?
Follow us on @agsa.neo for the latest updates on our exclusive live experiences, or stay in the loop by signing up for our monthly eNews at the bottom of this page.

Neo is presented by The Balnaves Foundation. Since 2016, Neo has welcomed over 5000 teens to the Art Gallery of South Australia.