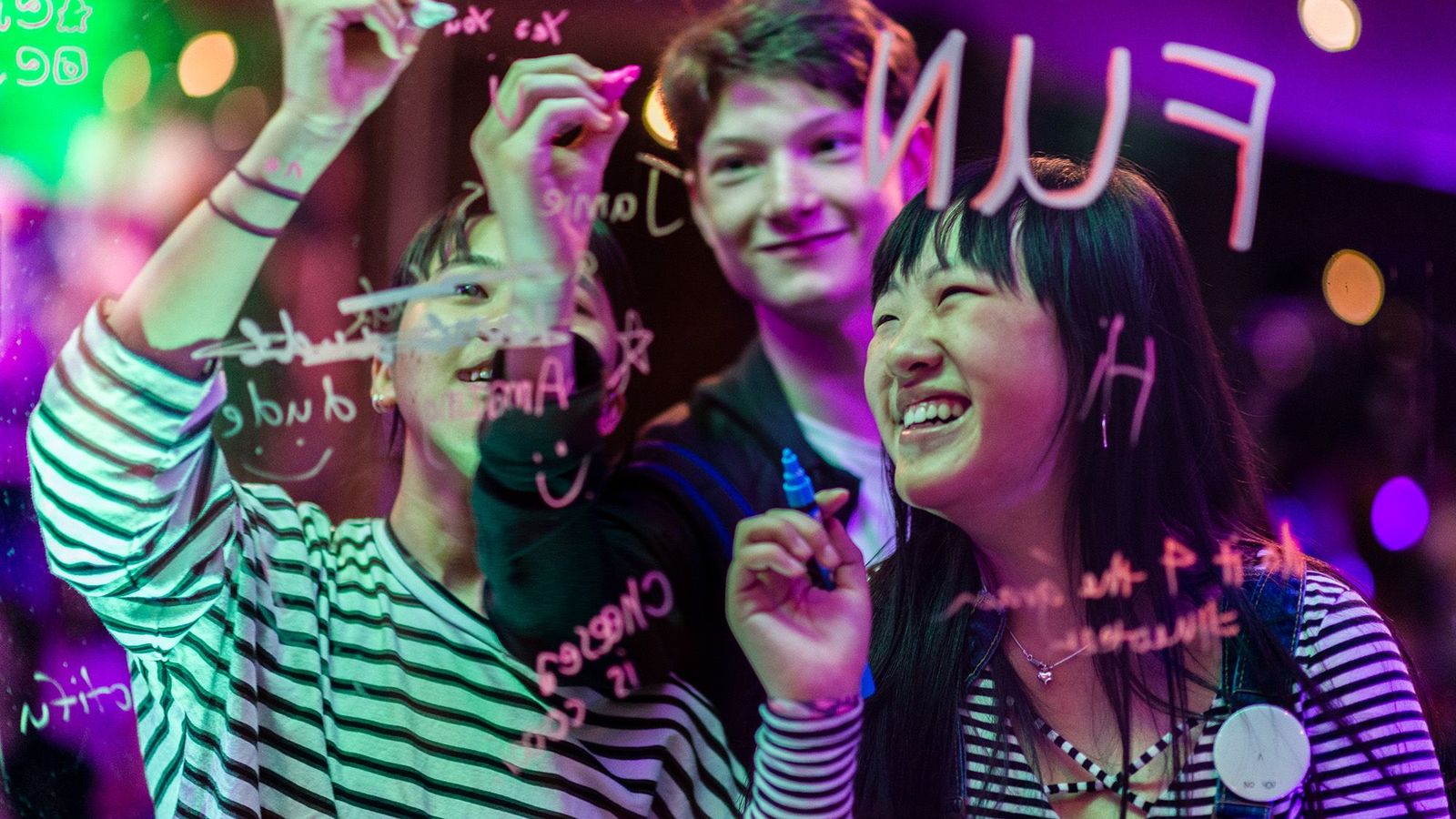 Neo: Future.Fierce
Free
Gallery-wide
Ages 13-17
---
Be among the first to see the fierce Ramsay Art Prize finalists.
Be among the first to see the fierce Ramsay Art Prize finalists and judge the future of art for yourself. Meet emerging local artists and try your hand at creating your own works of art inspired by their practice.
The lineup includes:
Ramsay Art Prize Performance
Sign up to participate in a Ramsay Art Prize 2019 performance that examines the relationship between the viewer, the artist, and the work of art with Viewer as a patient with Sophia Hewson.
Personalised Badge-Making
Wear your sparkle with Carly Snoswell and create your own personalised textile badge, inspired by the things you are passionate about.
Workshops with Sally Craven
The Bionic Age
Create a radiant sculpture for The Bionic Age, as you cast parts of your body using metallic foil and contribute to an installation.
Shelters for the Future
Discover how resourceful you can be with limited materials, by transforming an emergency blanket into a shelter for the future!
Malleable Bodies
Contribute to a wall-based installation, by sculpting your own miniature malleable bodily forms.
Explore contemporary art processes
Using the artistic movement of Futurism as inspiration, explore how contemporary art processes can be used to create sustainable and functional works or art with Teen Ambassador Miriam Sims.
Teens Speaking Out
Hear from actor Audrey Mason Hyde and School Strike 4 Climate coordinate Doha Khan who are speaking out and acting boldly for the important issues of our future.
Guided Teen Sketch Tours
Explore the Ramsay Art Prize 2019 exhibition with trained teen guide Asha Southcombe.

Live Music
6pm Sofia Menguita
6.30pm Ella & Sienna
7pm Picasso's Blind Grandmother
7.30pm Vicious Pandas
8pm Teen Ambassador DJ Dance Party
World Teens Speaking Out
Chill out and take in the ideas and thoughts of teens from around the world who are fighting for the issues that matter to them.
Photobooth
Take a happy snap with your mates in the SNAP/SNAP photobooth.
Eat Your Words
Get to know knew people by sharing your answers to our Teen Ambassador's hard-hitting and fun questions.
Response Walls
Share your ideas about our future on the Teen Ambassador response wall.
Drawing in the Gallery
Enjoy a calming break from the party as you contemplate and draw inspiration from works of art.
Pastel Portraits
Revisit the vibrant, paint-spattered world of Joe Quilty in The Studio for the last time at Neo.
Snack attacks catered for by Abbots & Kinney, Let Them Eat, Caffettiera Cart and Tiro.