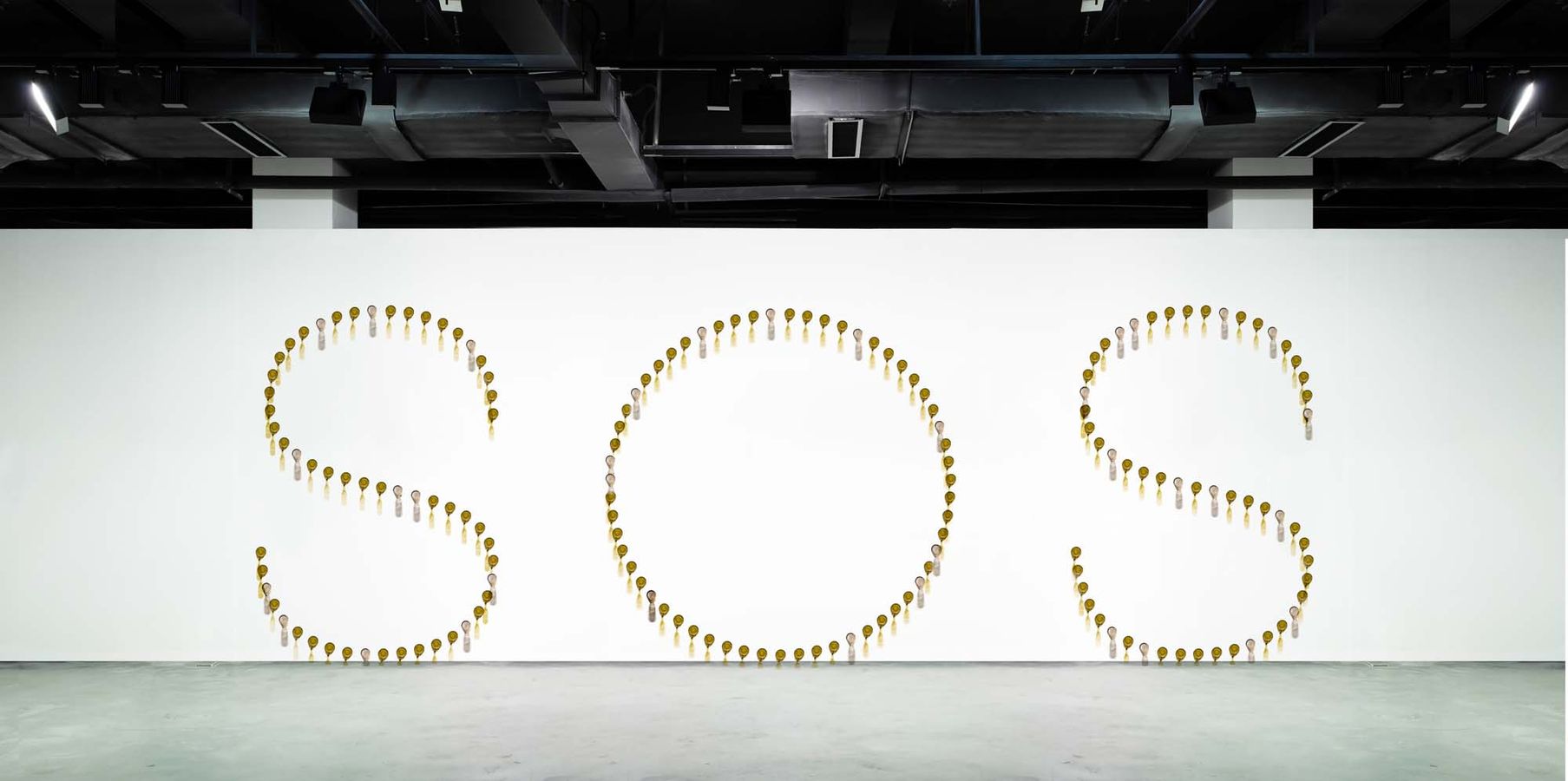 2022 Adelaide Biennial callout for messages in a bottle
Call out closes 1 Feb 2022
Free
All ages
---
I invite participants to engage with the work and create a message in a bottle, expressing everything from their fears, concerns, feelings, notes to self, messages to loved ones; anything that they feel like they want to share, get off their chest or simply play with
Artist Laith McGregor invites you to contribute a 'message in a bottle' for one of his most ambitious large-scale installations to date as part of the 2022 Adelaide Biennial of Australian Art: Free/State.
For the 2022 Adelaide Biennial, McGregor's new work Strange Days will feature more than a thousand bottles fixed to the walls of the Art Gallery of South Australia spelling out S.O.S and filled with messages from participants.
McGregor is one of twenty-five Australian artists assembled in the 2022 Adelaide Biennial of Australian Art: Free/State by curator Sebastian Goldspink, an exhibition that will challenge histories and art forms, and offer reflections on an era of multi-faceted global upheaval. McGregor sees the sealed vessels as holding the potential for universal communication and as being representative of hope in a time when we need it most.
Laith McGregor says, 'At some stage over the last three years, we have all felt like a castaway stuck on an island reaching out to loved ones with our own messages in a bottle. However, even in times of distress – as poet John Donne once wrote – 'No man is an island' and this work reflects our collective state of being during these strange times...'
Presented throughout AGSA, the 2022 Adelaide Biennial of Australian Art: Free/State will be presented from 4 March to 5 June 2022 as part of the 2022 Adelaide Festival.
Create your message. It could take the form of a letter, poem, photo, secret or sketch. It might be a note to a loved one or to yourself, an apology, or capture feelings of fear or concerns. There is no 'right' message, it can be anything you want included. If you would like your message to remain confidential, please make note of this and we will ensure it is placed in such a way that it remains private.
Place your message of words or pictures into a clean dry bottle.
If you are sending your message in a bottle, it must:
Be in a clean, glass bottle with a lid
Not have any labels on it
Have a screw top (please send with the lid screwed on)
Can be any size or colour, with the maximum size being a wine bottle
Be packaged with care – we recommend using bubble wrap and placing it in a box with a fragile sticker on it.
4. Send your package to:
Attention: Project Manager Adelaide Biennial of Australian Art
Art Gallery of South Australia
North Terrace Adelaide SA 5000
We can only receive your bottle by post – unfortunately, you cannot drop off your bottle directly to the Gallery. Alternatively, you can mail us your individual message and we will place it in a bottle for you.
For any further queries, please email artist Laith McGregor laithmcgregor@gmail.com