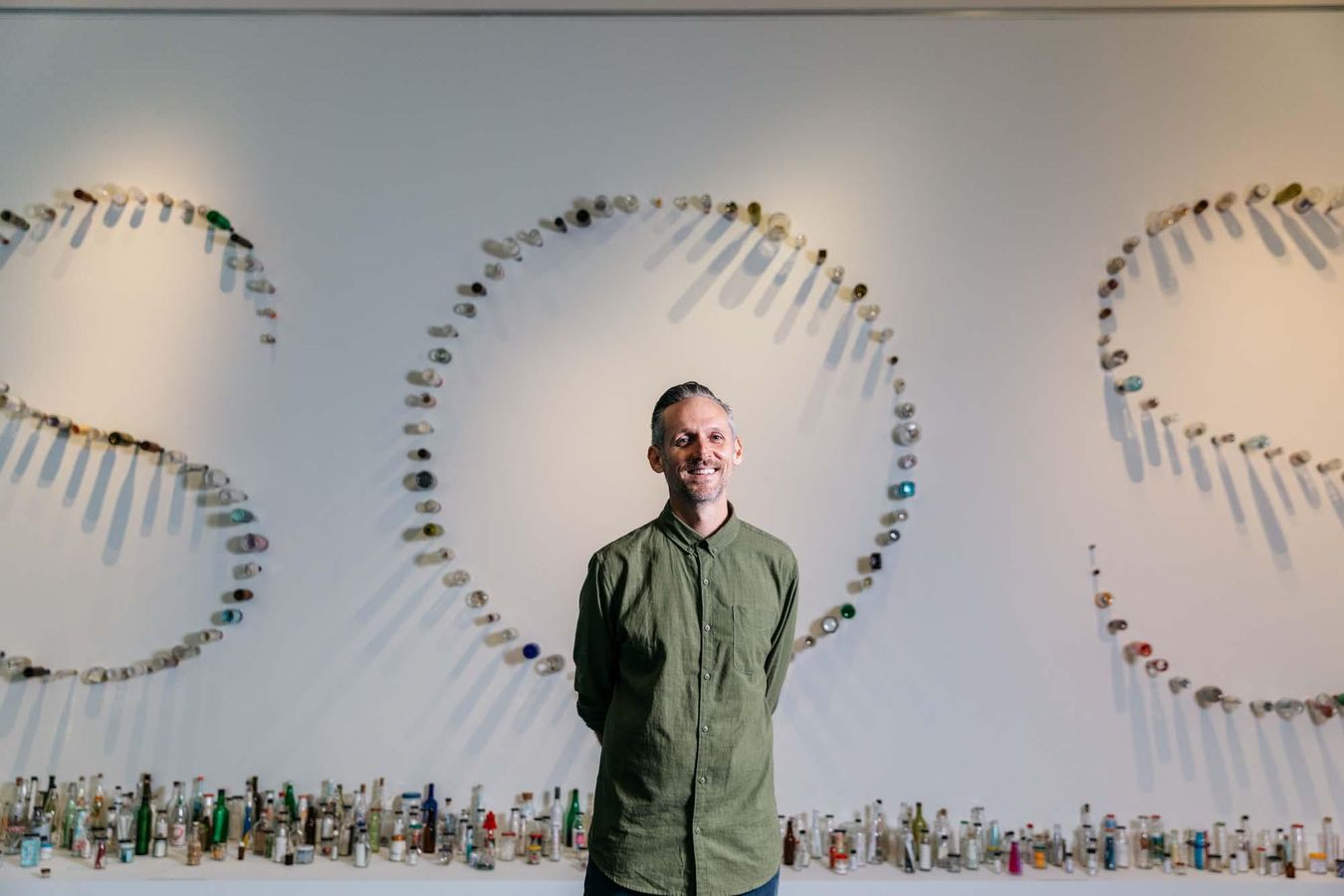 Laith McGregor
---
Born Sunshine Coast, Queensland 1977
Lives and works Bryon Bay, New South Wales
Represented by STATION Australia and Starkwhite, New Zealand
Laith McGregor's multidisciplinary practice draws on illusionary material with an ongoing inquiry into contemporary portraiture, semiotics of the guise, notions of the self & the complexities of what it means to be human. The figures and landscapes that he represents derive from both factual and fictitious realms. The qualities that result from McGregor's practice highlight the grey areas that exist between fiction and non-fiction. McGregor has exhibited widely throughout Australia & overseas, most recently in Art Los Angeles Contemporary with Starkwhite, 'The Red Queen' MONA Hobart, 'Melbourne Now' National Gallery of Victoria, Melbourne, 'Physical Video' Gallery of Modern Art Queensland & 'Freehand: Recent Australian Drawing' Heide Museum of Art, Melbourne. His work is exhibited in various institutions & private collections including The National Gallery of Australia, The Museum of Contemporary Art & The Gallery of Modern Art, Queensland. He has received a number of significant residencies & prizes, most recently the HIAP Helsinki residency through the Australian Arts Council, the National Works on Paper Prize, Mornington Regional Gallery & the Collie Print Trust Printmaking Fellowship at the Australian Print Workshop.
Artist text
By Bradley Vincent
For Laith McGregor, the searching is in the detail, a task for the viewer. The ghosts of the past haunt a fictional paradise; a warning sound in the form of a maritime distress call and a call to participate in a communal outletting beckon. First, HOPE. Referencing Henri Rousseau, Paul Gaugin and Georges Remi, this drawing is rendered in McGregor's characteristically intricate pencil work. Like each of these artists, he has created a whole imaginary world for the audience to visit. At a time of increasing climate change, evidenced recently in a summer of unprecedented bushfires, where real rainforests burned under blackened skies, the landscape depicted in HOPE is a tantalising offering. In it, figures and animals can be discerned in the loose, dark-graphite marks. Floating above it are polished renderings of various water vessels and white, empty spaces, voids in a paradise. That McGregor figures John Donne's 'No man is an island' as a reference point for the work is fitting. This is a vision of a prelapsarian world, inevitably tinged with regret when viewed from our vantage.
From here, Strange Days brings us back to our current day and our present frame of mind. McGregor invites the viewer to contribute to a collective SOS. The idea of a message in a bottle is a call into the unknown, a last-ditch attempt at salvation. Over 1000 messages make up a collective effort, which reaches out into the void. As if by sheer critical mass, a sheer show of will, we might at least find connection. Do we dare to hope that there will be an answer? In support, a large-scale wall drawing of the nautical SOS distress flag. One can't help but notice that this dot and dash bear a striking resemblance to an exclamation point, laid down. At this scale, the exclamation is loud, but in its prone form it is perhaps resigned to go unanswered.