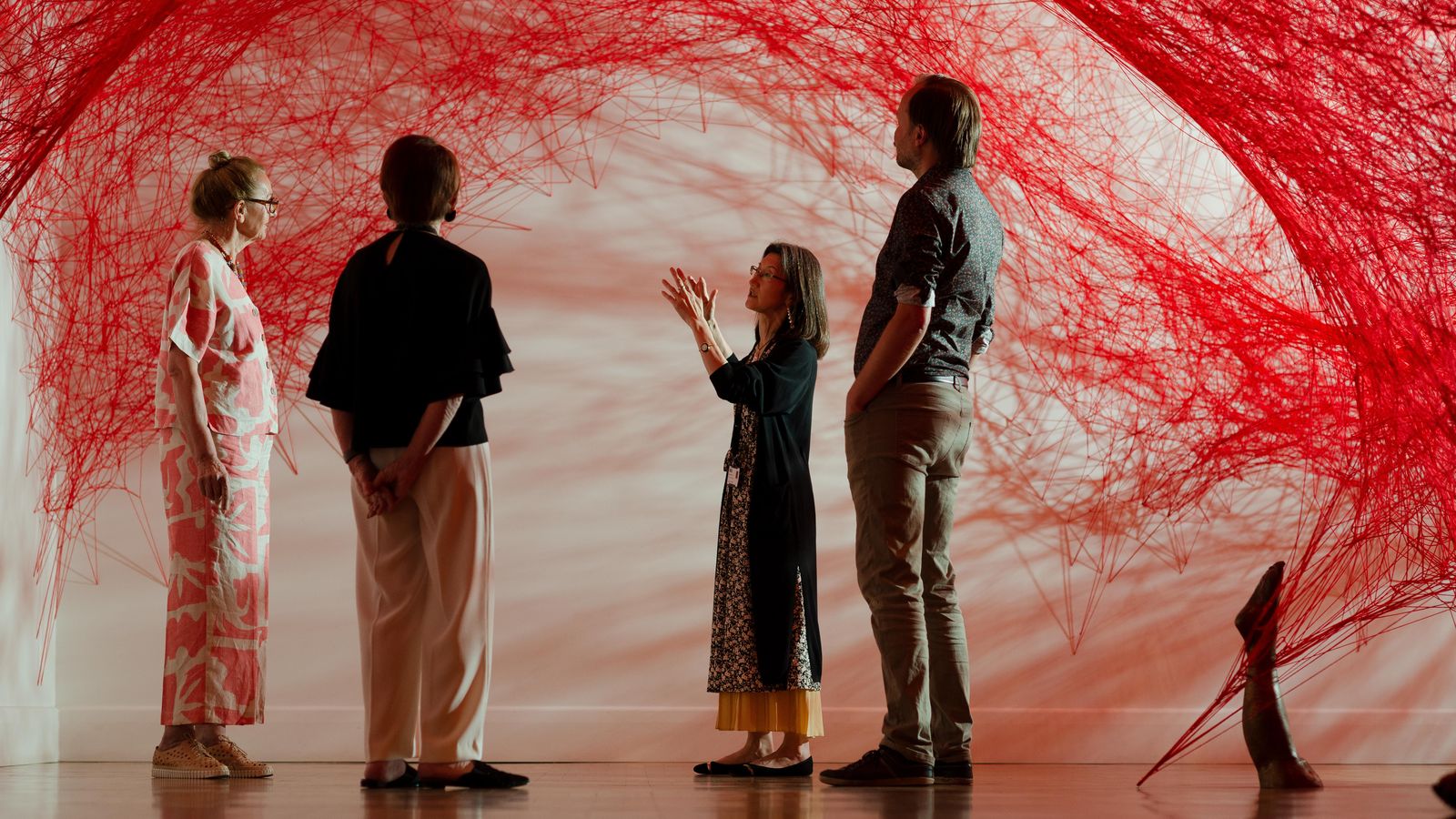 Bespoke Gallery Tours
---
We are pleased to offer bespoke tours of AGSAs collection and temporary exhibitions to corporate, community and family and friend groups.
Led by one of our volunteer Gallery Guides, your group will be taken on a 50 minute tour of AGSA, focusing on an area of the gallery that is of particular interest to you.
Each guide can take a maximum of 10 people at a cost of $100 per guide.
We require at least four (4) weeks notice to arrange your bespoke tour. Please make your booking request here.
Full terms and conditions of Bespoke Gallery Tours can be found here.
If your community group would like to commit to 10 monthly bookings per calendar year, please send an email to find out more about our annual program of Special Interest Group tours.
For all school and education group visits please make your booking request here.
Free AGSA tours leave from the Vestibule at the North Terrace entrance at 11am and 2pm daily. There is a maximum of 10 visitors per tour and tours are subject to volunteer guide availability.
Enquiries
E guides@artgallery.sa.gov.au
T 08 8207 7000