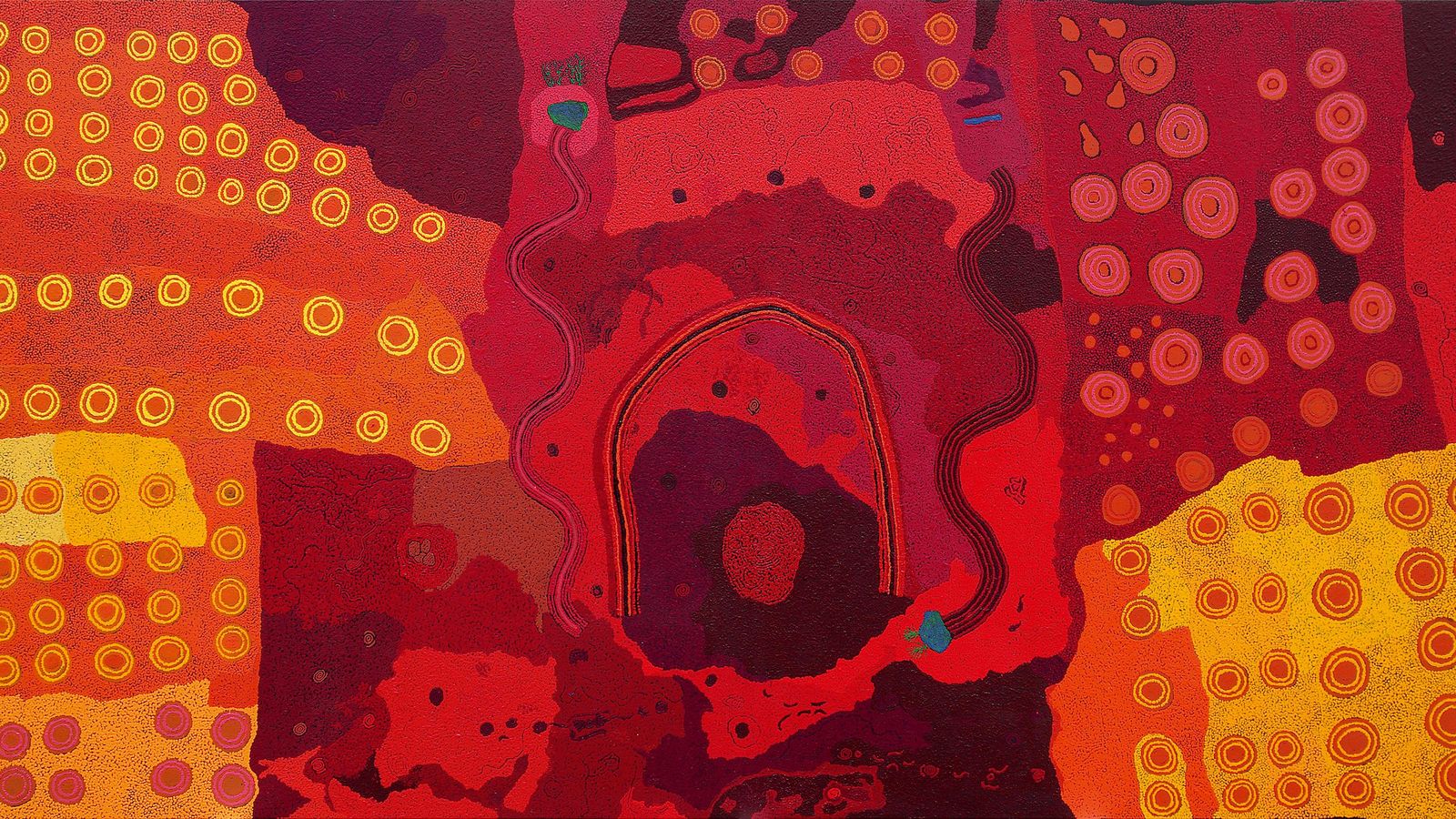 Aboriginal & Torres Strait Islander Art Acquisition Fund
---
From the Gallery's very first acquisition of a work by an Aboriginal artist in 1939, a painting by Albert Namatjira, our supporters have played a vital role in the growth of the Aboriginal and Torres Strait Islander art collection.
Since then the Gallery has been committed to collecting exemplary works that best represent the breadth and depth of Aboriginal and Torres Strait Islander art. As the youngest collecting area within the Gallery, it is modest in its numbers with works of art across the historic as well as the contemporary collection.
While programs like Tarnanthi provide AGSA with the opportunity to acquire some of the best contemporary art being made today, there is still a need to further develop the collection.
You can help us. This may be through making a tax-deductible donation to the Aboriginal and Torres Strait Islander Art Acquisition Fund or by gifting a work of art into the collection.
This fund allows AGSA to best express and share important cultural stories and be at the forefront of collecting both historic and contemporary works of art.
Donations of any size are gratefully received. Donations to this fund are fully tax-deductible and will be used by AGSA for the acquisition of Aboriginal and Torres Strait Islander works of art.
Donors of $1000 or more will receive written acknowledgement within the quarterly AGSA Magazine.
Donors of $5000 or more will receive their name on a work of art acquired through the fund in perpetuity.
If you would like more information please contact the Benefaction team at 08 8207 7040 or foundation@artgallery.sa.gov.au
Gifts of significant Aboriginal and Torres Strait Islander works of art can be made through the Australian Government Cultural Gifts Program which provides tax incentives to encourage gifts of culturally significant items from private collections to Australia's public art galleries.