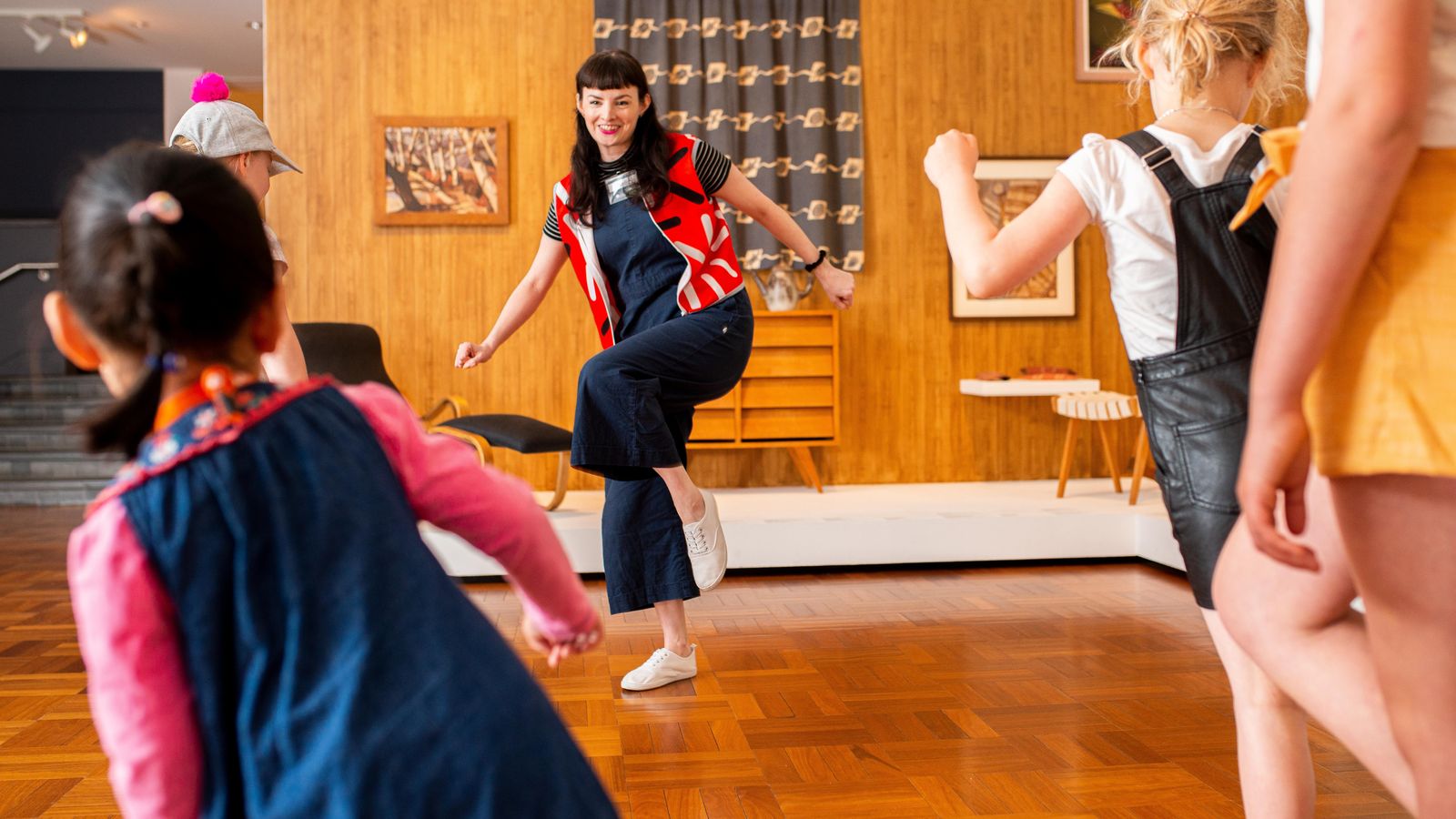 Dancing in the Gallery
---
Early years and primary students
Students will respond to works of art through the medium of dance, manipulating movement to create meaning individually and in collaboration with their peers. Choose from the following themes:
- Colour
- Shape
- Texture (body percussion/touch/gesture)
- Shifts in time (time of day, seasons and years)
- Movement in art
- Nature
We encourage teachers to participate in the workshop however the teacher is responsible for duty of care and behaviour management of the class and must be present for the duration of the session.
Duration: 60min
All materials provided.
$250 class, $200 equity/country class, 60min
Classes will be divided into groups of 15 students per session.
Middle Years & Senior Secondary students
Using art as stimuli, join artist and dancer Jessie Mckinlay for a full-day workshop exploring elements of dance and choreographic tools. Students will respond to 2D and 3D works of art utilising improvisation to articulate movement, shapes and pattern.
This workshop can be tailored as a 1/2 or full day offering. and is highly recommended for students studying Dance as a part of SACE.
$250 / $180 per class, (1 hour) - Maximum of 15 students. Classes of 30 will need to be rotated across two session times.
$350 class, $300 equity/country class, 1/2 day workshop (3 hours) - Maximum of 15 students per session.
$600 class, $550 equity/country class, full day workshop (6 hours) - Maximum of 15 students per session.
All of our dance based workshops are available as an Outreach offering where our facilitator will visit your school to deliver the session.
Manipulating Movement Examples - Rose Park Primary School
You can also move with creative choreographer Jessie Mckinlay, drawing and exploring the lines and shapes we see in art and at home or school using the video below. Manipulate your movements and play with open and closed shapes using your body!