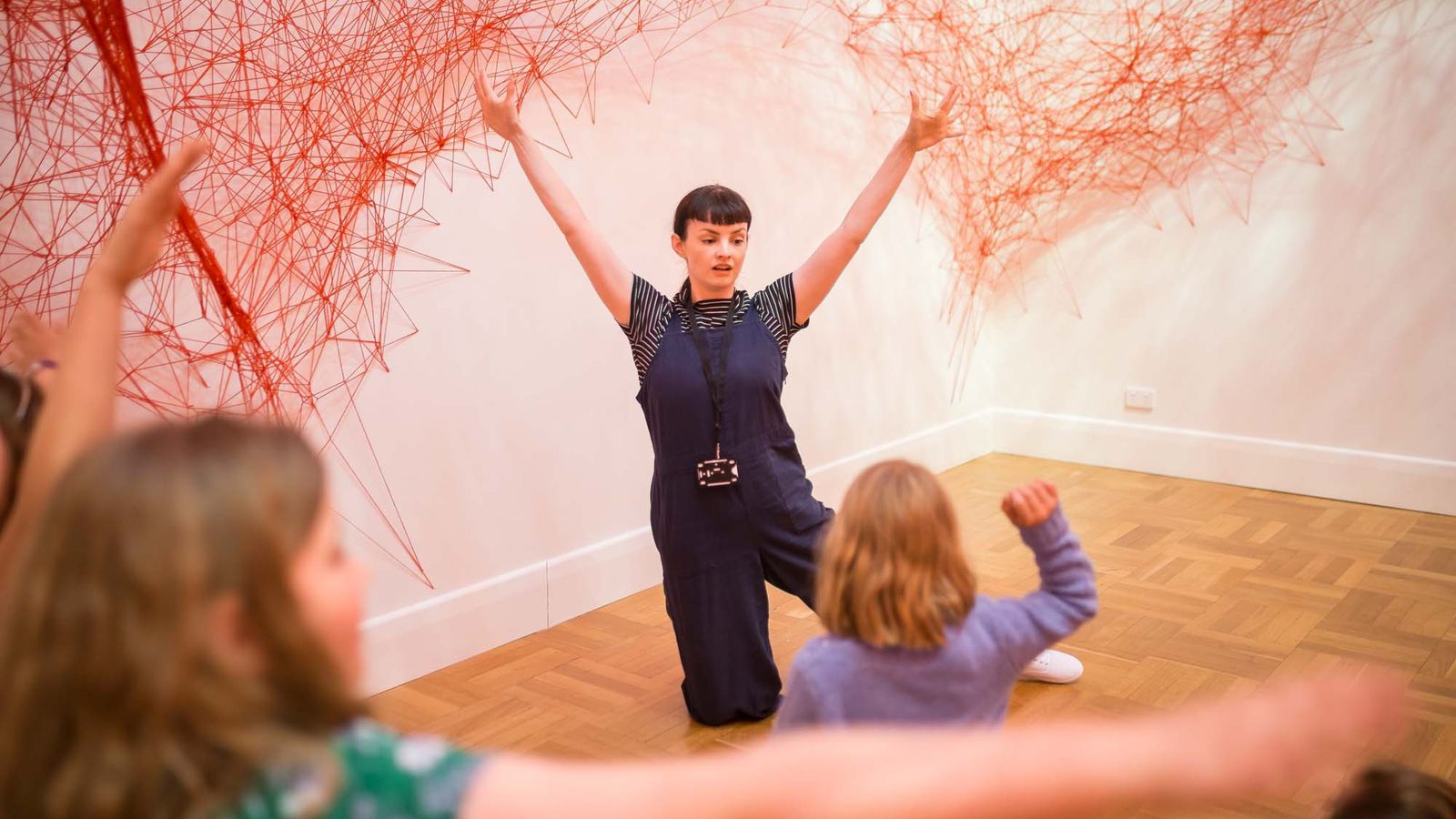 Manipulating Movement - Outreach
---
Dancing outside of the Gallery
Students will respond to works of art through the medium of dance, manipulating movement to create meaning individually and in collaboration with their peers.
We encourage teachers to participate in the workshop however the teacher is responsible for duty of care and behaviour management of the class and must be present for the duration of the session.
All materials provided
Duration: 60min-90min
Cost: $250 per class group, $180 per equity class group.
Please note: in Term 3 & 4 this workshop is only available on Fridays
Available to schools within 50km radius of CBD, if your school is located outside of this limit please request a booking to discuss.
Please send through a booking request with your preferred dates and times.
Manipulating Movement Examples - Rose Park Primary School
You can also move with creative choreographer Jessie Mckinlay, drawing and exploring the lines and shapes we see in art and at home or school using the video below. Manipulate your movements and play with open and closed shapes using your body!