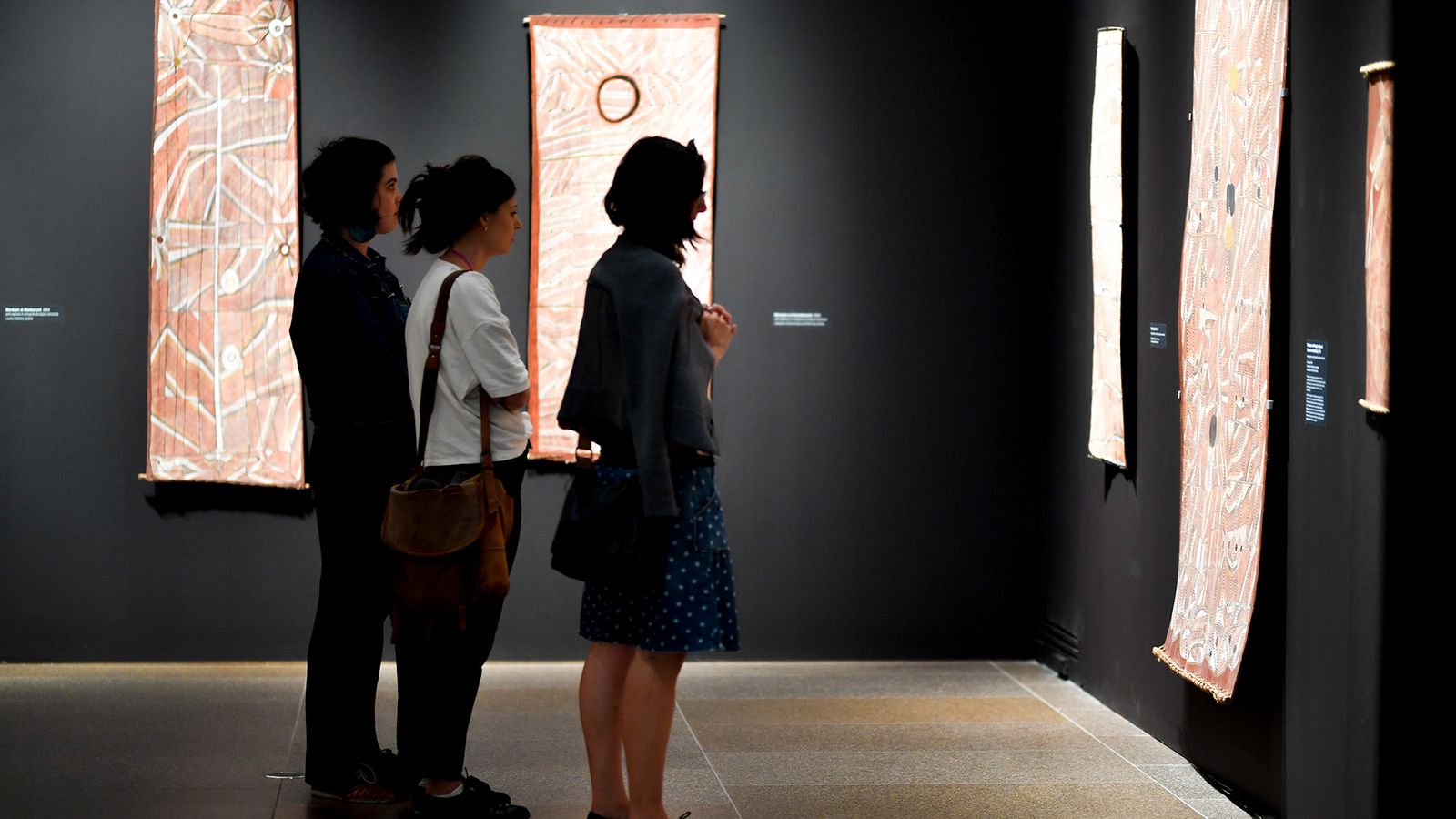 How to Teach Aboriginal Art No.6
Sorry, Sold Out
Radford Auditorium
$110 member, $120 non-member, $80 TRT or pre-service teacher
---
This session is now booked out. To add your name to a wait list please call AGSA Education 8207 7065. Places are still available for Friday 11 October How to Teach Aboriginal Art

This session will provide early years and primary educators with insight into the way relationships between people, culture and country for Aboriginal and Torres Strait Islander peoples can be conveyed through works of art. Discover the ways your students can respond to historical and contemporary works of art by making connections with their own stories and histories.

The day will feature:
Narangga and Kaurna artist, artistic director of dance, theatre and ceremony Jacob Boehm
Pitjantjatjara and Yankunytjatjara artist Elizabeth Close,
Curator talk with Assistant Director, Artistic Programs Dr. Lisa Slade
Kaurna Language session with Kira Bain.
About Jacob Boehme
With a 20 year history working in Cultural Maintenance, Research & Revival of traditional dance with Elders and youth from urban to remote Indigenous communities across Australia, Jacob combines dance, puppetry and playwriting to create multi-disciplinary theatre, dance and ceremony for stage, screen, large-scale public events and festivals.
About Elizabeth Close
Elizabeth's work reflects her experience of personal growth and her journey of rediscovery and re-connection with her Aboriginality. In recent years, Elizabeth has been creating large scale public art in mural form and has over 20 large scale commissioned murals across the Adelaide CBD. She has also recently returned from France, having collaborated with James Cochran, aka Jimmy C, to create a water themed mural in Cherbourg, Normandy.
Lunch and morning tea provided.
Ticket price includes a copy of the new AGSA How to Teach Aboriginal Art publication valued at $29.95.