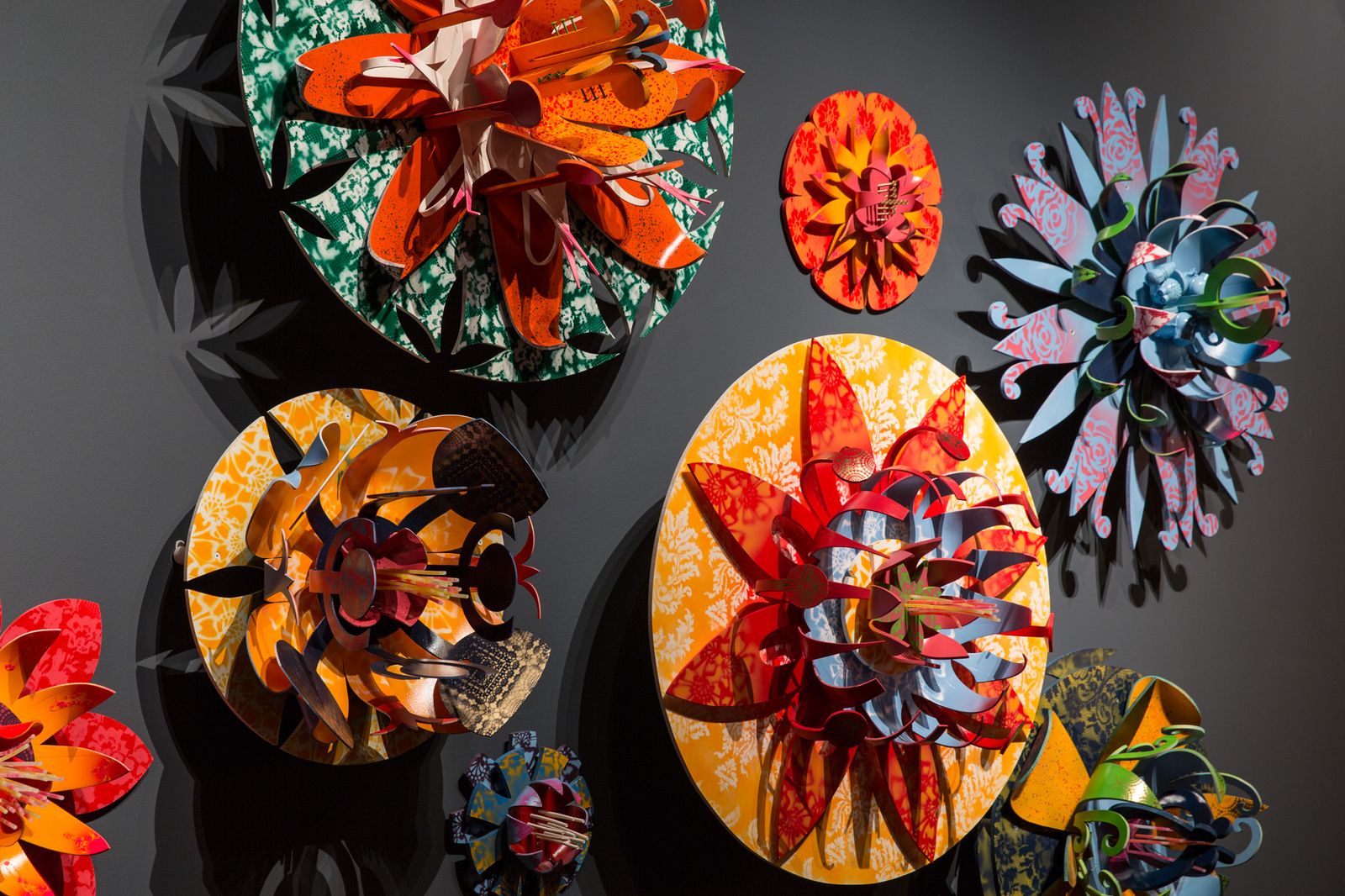 How to teach Aboriginal Art No. 7
Sorry, Sold Out
Radford Auditorium
$110 member, $120 non-member, $80 TRT or pre-service teacher
---
This session will provide all educators with insight into the way relationships between people, culture and country for Aboriginal and Torres Strait Islander peoples can be conveyed through works of art. Discover the ways your students can respond to historical and contemporary works of art by making connections with their own stories and histories.
The day will feature:
Fire Talk with Narangga and Kaurna artist, artistic director of dance, theatre and ceremony Jacob Boehme
Workshop with Kala Lagaw Ya/Wuthathi artist Brian Robinson
Curator talk with Assistant Director, Artistic Programs Dr. Lisa Slade
Lunch and morning tea provided.
Ticket price includes a copy AGSA's new publication for educators 'Aboriginal and Torres Strait Islander Art in the Classroom'.
About Fire Talk
Fire Talk is a 'talking circle' that engages visitors in critical conversations about art on display at Tarnanthi at the Gallery. Participants go beyond personal opinion and a thumbs-up/thumbs-down verdict by developing shared meaning and a deeper relationship to the work of art they have viewed.
About Jacob Boehme
With a 20 year history working in Cultural Maintenance, Research & Revival of traditional dance with Elders and youth from urban to remote Indigenous communities across Australia, Jacob combines dance, puppetry and play-writing to create multi-disciplinary theatre, dance and ceremony for stage, screen, large-scale public events and festivals.
About Brian Robinson
Robinson grew up on Waiben (Thursday Island) in the Torres Strait with Maluyligal and Wuthathi cultural heritage. He is a multi-skilled contemporary artist, working in diverse media, including printmaking, sculpture and public art.