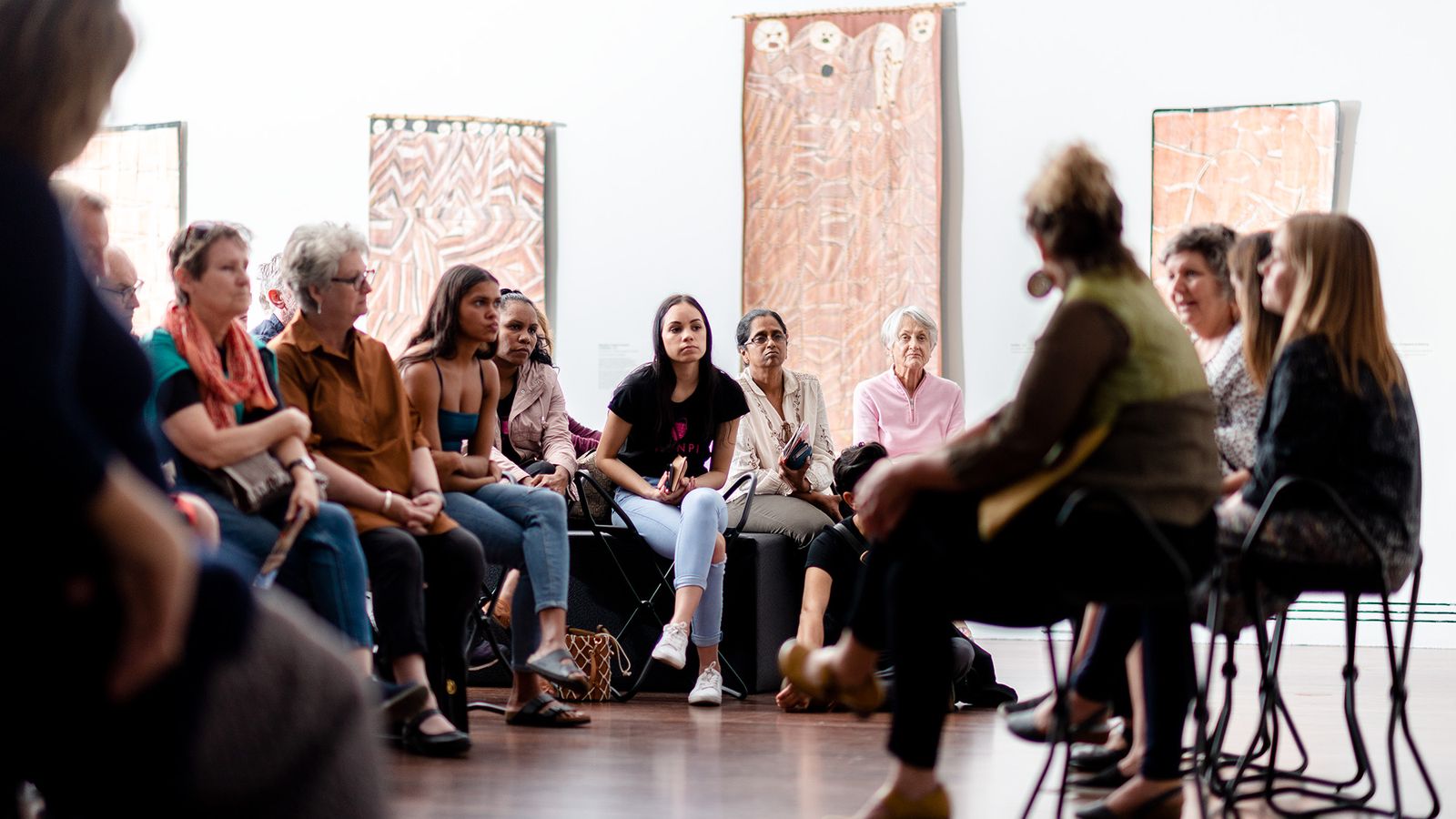 How to teach Aboriginal Art No. 7
Ticketed
Radford Auditorium
$110 member, $120 non-member, $80 TRT or pre-service teacher
---
This session will provide educators with insight into the way relationships between people, culture and country for Aboriginal and Torres Strait Islander peoples can be conveyed through works of art. Discover the ways your students can respond to historical and contemporary works of art by making connections with their own stories and histories.
The day will include, Kaurna language session, curator and artist talk and a hands-on workshop. Artist to be announced soon.
Lunch and morning tea provided.
Ticket price includes a copy of the new AGSA How to Teach Aboriginal Art publication valued at $29.95.