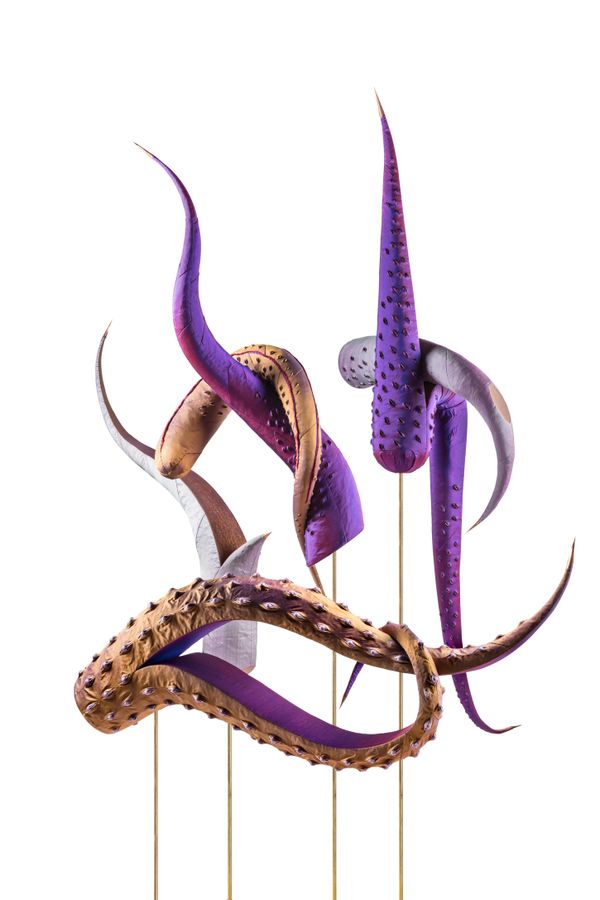 Monster Miscreation
---
Grab yourself a wine and cheese and explore Beatrice by Julia Robinson with Curator of Contemporary Art, Leigh Robb and Exhibition Project Officer Erin Davidson.
This session includes:
Pre recorded presentation with Leigh Robb and Erin Davidson
Guided activity in response Beatrice with Education Officer, Kylie Neagle
Suggested playlist to listen to while you make, curated by Julia Robinson
Recommended podcast list
Powerpoint Presentation
Julia Robinson Education resource
Q&A with Julia Robinson created for Neo
Professional learning certificate
You will need:
Reference images of animals, plants etc
Paper and pencil
Scrap textiles, fabric, beads..etc
Needle and thread
Plasticine or clay (optional if you do not have fabrics etc)
You can also download a monster playlist, curated by Julia Robinson, which you may like to play during the making session, see below.
Podcast recommendations from Julia
Lore
Fair Folk Podcast
The Anthropocene Reviewed
The Folklore Podcast
Pre recorded presentation
Below the pre recorded presentation are some other resources to support this learning and provide you with some ideas to use in the classroom with your students.
Playlist curated by Julia Robinson
Listen to a selection of tunes while you create a hybrid sculpture
Monstrous Mashup created for our teen program Neo
Learn more about the making of Beatrice with Q&A with Julia Robinson
Educator Connect PowerPoint Presentation
Quiz questions, work in progress photographs and making and responding activities.