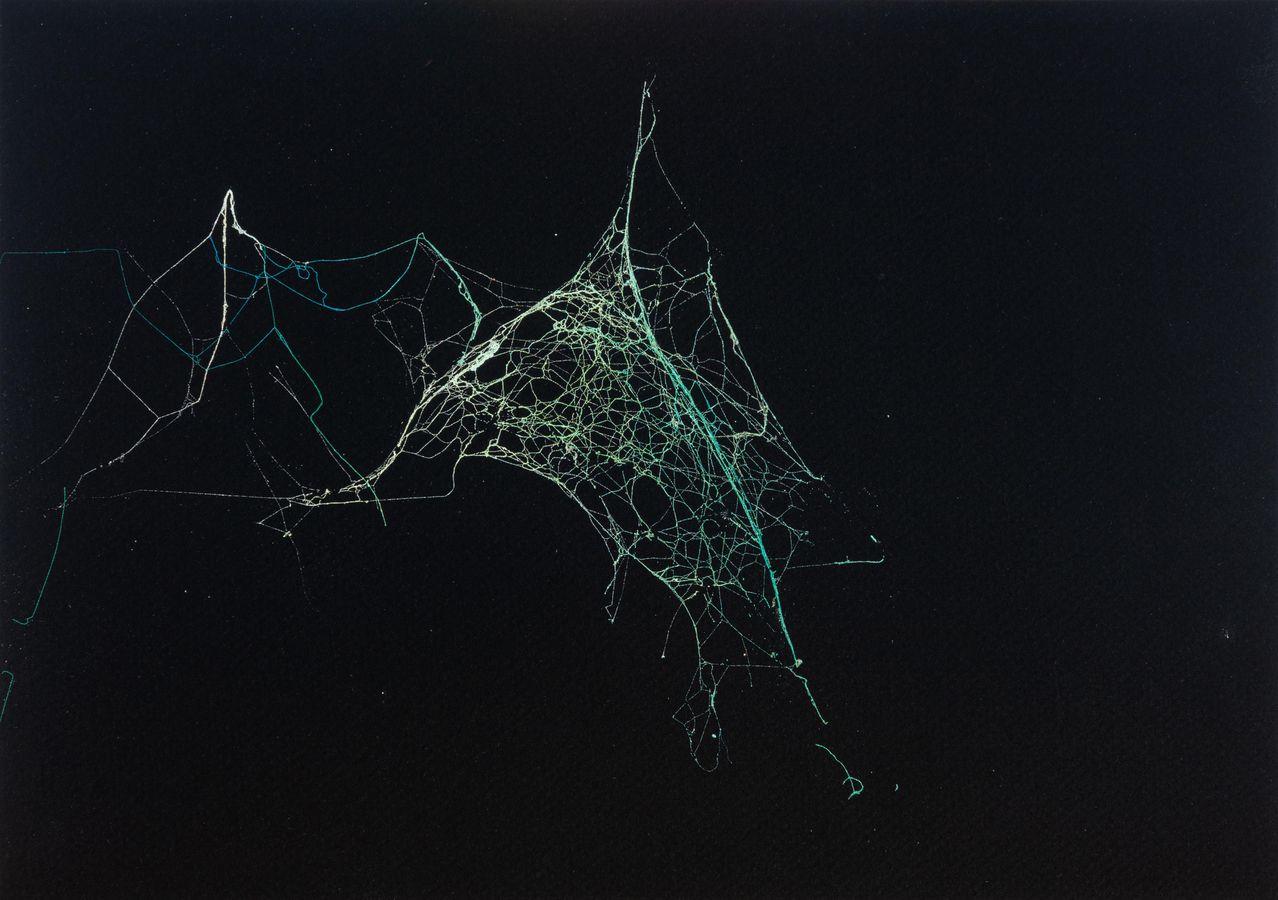 #2 Come Draw with us: Drawn Together
---
Discover alternative ways you can engage students with drawing and learn how to use drawing as a means of practicing looking with purpose.
Artists Laura Wills and Luke Thurgate will discuss conceptual, technical and curatorial possibilities of collaboration through the lens of selected drawings from the collection. Each talk will focus on different aspects of collaboration and will be followed by practical art making exercises.
You will need:
Reused paper 2 pieces (with something on it) approx. A4 or A3 size. This could be wrapping paper, pages from old books/atlas, printed paper from recycling paper box, an old drawing.
1 x sheet A3 or A2 cartridge paper
Pencil
Pen
Oil pastels
1 x charcoal pencil (hard or medium)
White conte/chalk pastel or white charcoal pencil
1 x stick willow charcoal (thick)
Eraser
Small cotton rag/cloth
Camera or smart phone
1 x small object of sentimental value. Preferably not a photograph. This object will provide shared subject matter for the workshop. 
Warm up
Look at a work of art for 1 minute. Write down as many words you can think of in response to this work. Share your responses with others by playing a round robin, take turns sharing a different word.
Works of art referenced in Laura and Luke's presentation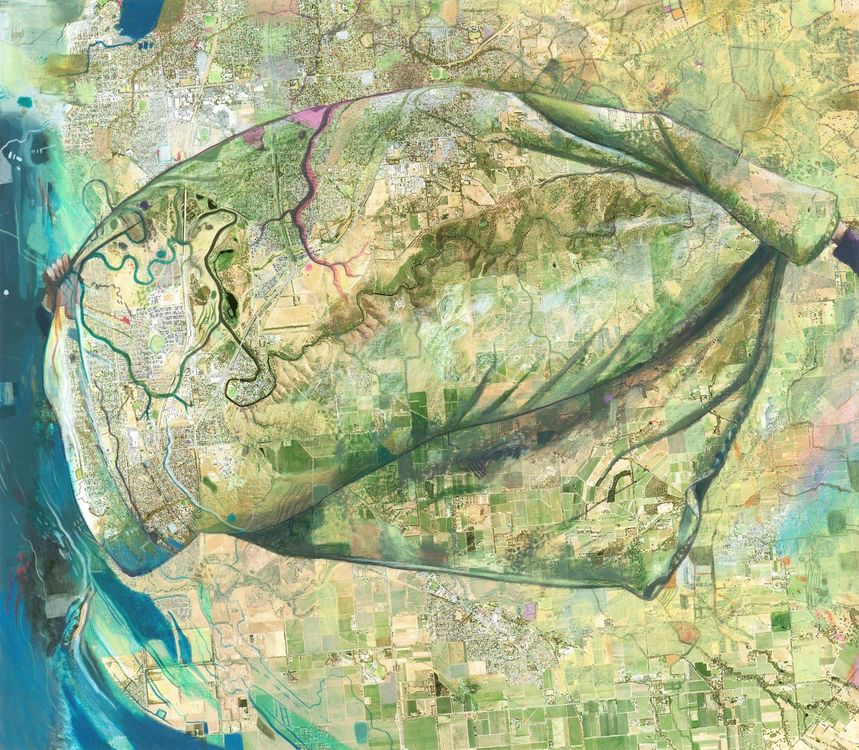 Based in Tarntanya Adelaide on Kaurna land, Laura works with an expanded approach to her practice. She often collaborates with other artists in the creation of site responsive and participatory works. Primarily working across the discipline of drawing in various contexts such as pastel and digital drawing into maps, drawing in installation and projected light drawing for live performances. Wills is interested in creating works that are communicative in nature and connect us to the environment. Themes Laura explores in her work include investigations of mapping, shelter, the environment, botanical relationships and food security issues. She is currently working from Central Studios in Kent Town.
---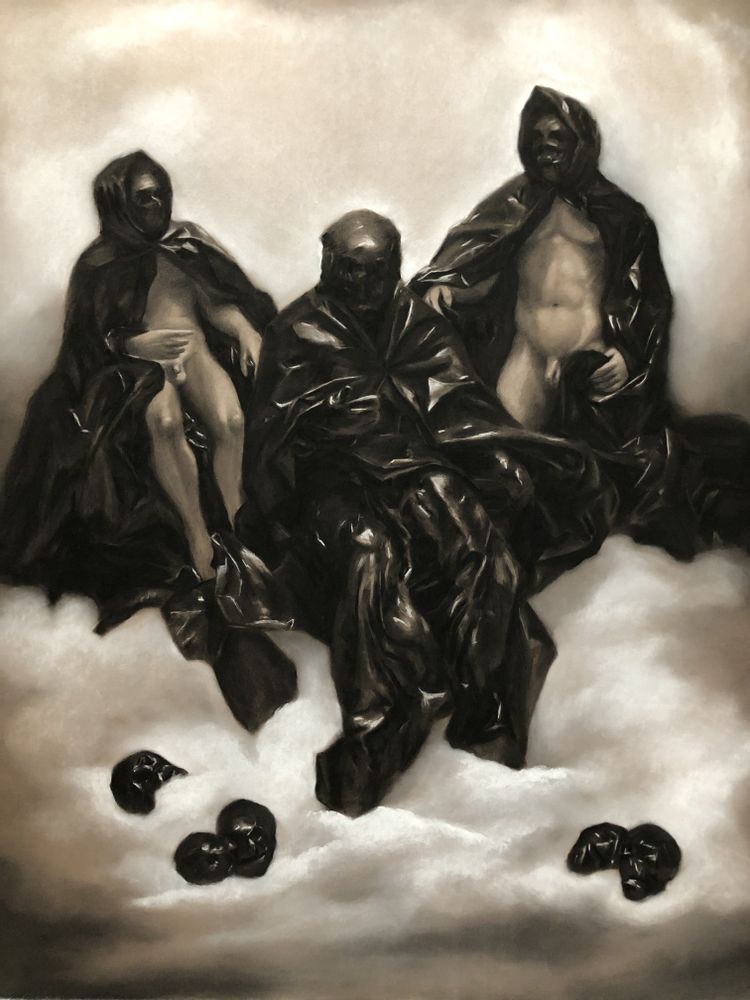 Luke Thurgate is an artist and educator based in Sydney. He studied at the University of Newcastle, graduating with a Bachelor of Fine Art in 2007. He is currently completing a Master of Fine Art at the National Art School where he also teaches drawing. Before moving to Sydney, Luke was a lecturer and public programs manager at Adelaide Central School of Art. He has held exhibition and education programming roles at the Art Gallery of South Australia and Newcastle Art Gallery.
Luke's practice re-appropriates cultural signifiers used in the construction and deconstruction of identity. He is interested in a range of tensions that exist in contemporary figurative art making and explores these through sculptures, paintings and drawings. His work references masculinity, violence, romance and death.
Luke has exhibited extensively in New South Wales, Victoria, and South Australia. He was the inaugural artist in residence at Burra Regional Art Gallery and has also done residences at Seymour College and Art Lab Australia. He has been a finalist in numerous art prizes including the 2020 Tom Bass Figurative Sculpture Prize, the 2019 Dobell Drawing Prize and the 2017 Whyalla Art Prize. Luke is represented in NSW by .M Contemporary.
---
Teacher examples
Keep sending your examples through to us, we would love to continue to add to this gallery.
Email your examples to education@artgallery.sa.gov.au
You may also like to submit any student examples for the AGSA Student Gallery.
Resources and PD Certificate