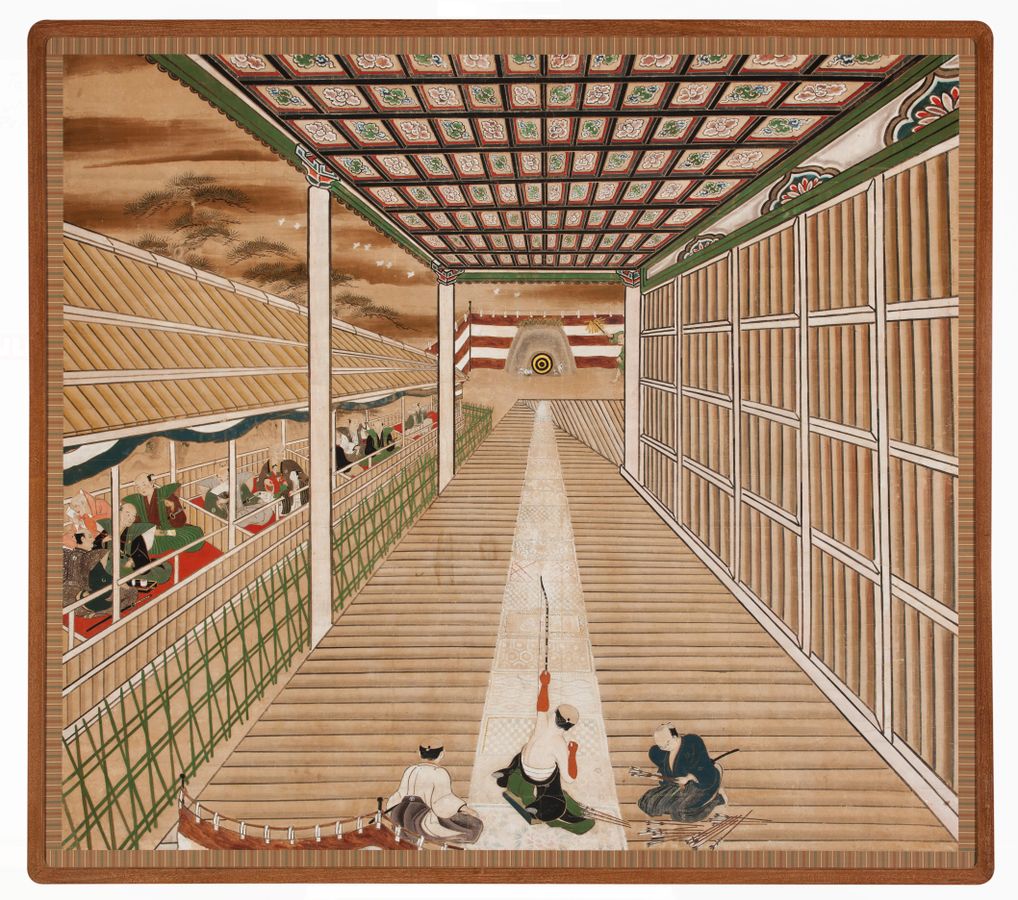 #1 Come Draw with us - The Line up
---
Discover alternative ways you can engage students with drawing and learn how to use drawing as a means of practicing looking with purpose.
Artists Roy Ananda and Luke Thurgate will discuss conceptual, technical and curatorial possibilities of line through the lens of selected drawings from the collection. Each talk will focus on different aspects of line and will be followed by practical art making exercises. 
You will need:
Must have materials: 
Galvanised wire (approximately 0.7mm thickness) 
String, elastic or wool 
A notebook/paper, pen, pencils 
Pliers/scissors 
A4 paper 
1 sheet of A2 paper (see image below - this will function as an infinity screen so that you can photograph your examples to share with us)
Optional materials 
Rigid lines in space, e.g matches, toothpicks, nails or similar 
Rubber bands 
Blu tac 
A variety of wires, string, thread etc 
Feathers 
Drawing materials - charcoal, graphite 
Black ink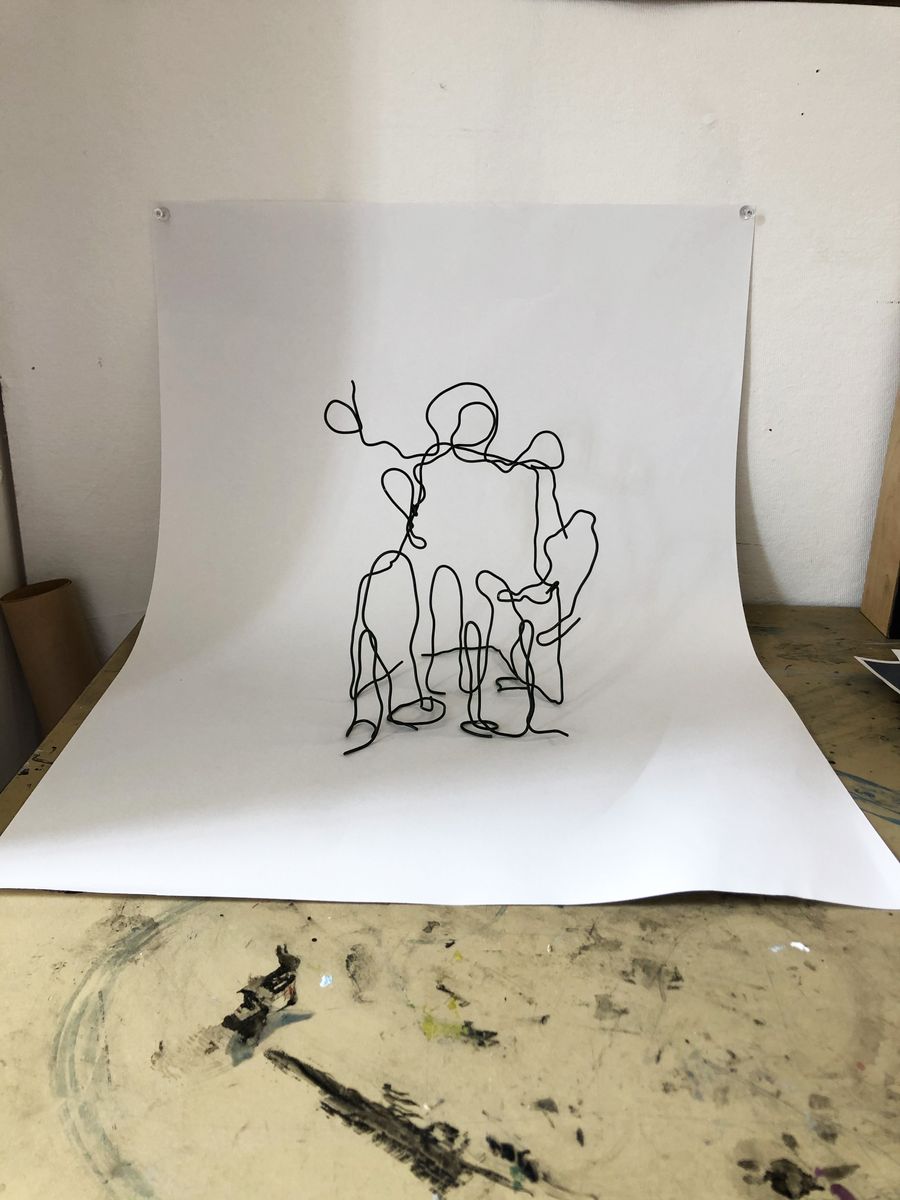 Warm up
Look at a work of art for 1 minute. Write down as many words you can think of in response to this work. Share your responses with others by playing a round robin, take turns sharing a different word.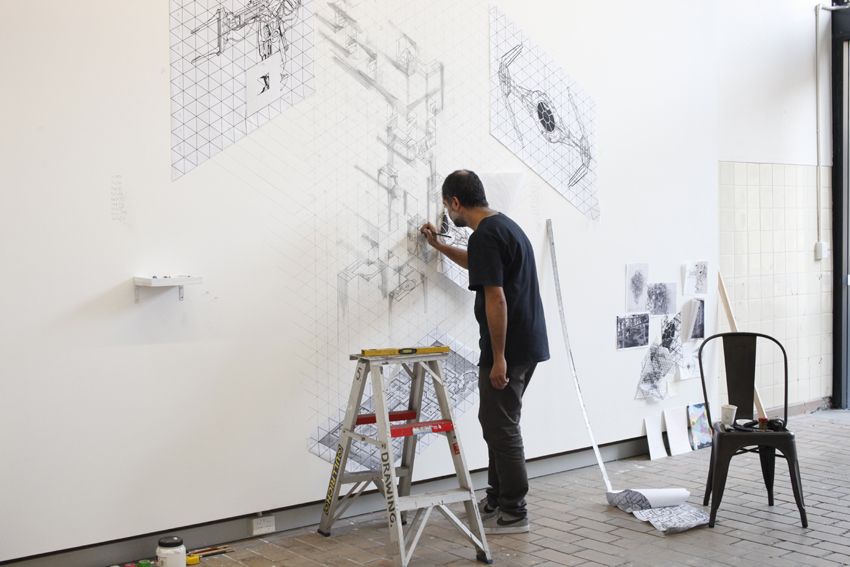 Roy Ananda is a South Australian artist, writer, and educator whose objects, drawings, installations, texts, and videos variously celebrate popular culture, play, process, and the very act of making. Since 2001 he has exhibited prolifically around Australia. Ananda's solo projects have included A is for Anvil (2006) at West Space (Melbourne), The Devourer (2013) at the Contemporary Art Centre of South Australia, and Slow crawl into infinity (2014) at the Samstag Museum of Art (Adelaide). His work has been included in such significant survey exhibitions as Primavera (2004) at the MCA (Sydney), the Australian Drawing Biennial (2004) at the Drill Hall Gallery (Canberra), and CACSA Contemporary 2015 at SASA Gallery (Adelaide).
In 2017 Ananda completed a Masters by Research degree at the University of South Australia with a specific focus on the intersection of pop-culture fandom and contemporary art practice. Ananda presented a major new work in the 2018 Adelaide Biennial of Australian Art at the Art Gallery of South Australia, inspired by his lifelong passion for the fantasy role-playing game Dungeons and Dragons. He has lectured at Adelaide Central School of Art since 2004 and currently holds the position of Head of Drawing.
Ananda is the subject of the forthcoming South Australian Living Artist Publication, to be published by Wakefield Press in 2021.
---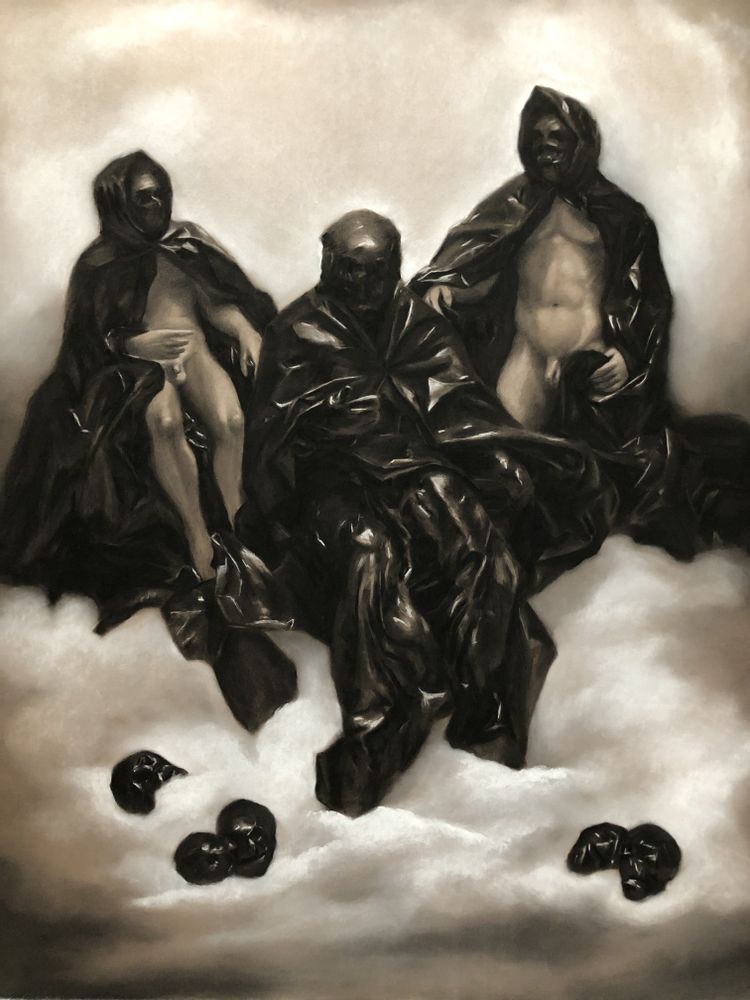 Luke Thurgate is an artist and educator based in Sydney. He studied at the University of Newcastle, graduating with a Bachelor of Fine Art in 2007. He is currently completing a Master of Fine Art at the National Art School where he also teaches drawing. Before moving to Sydney, Luke was a lecturer and public programs manager at Adelaide Central School of Art. He has held exhibition and education programming roles at the Art Gallery of South Australia and Newcastle Art Gallery.
Luke's practice re-appropriates cultural signifiers used in the construction and deconstruction of identity. He is interested in a range of tensions that exist in contemporary figurative art making and explores these through sculptures, paintings and drawings. His work references masculinity, violence, romance and death.
Luke has exhibited extensively in New South Wales, Victoria, and South Australia. He was the inaugural artist in residence at Burra Regional Art Gallery and has also done residences at Seymour College and Art Lab Australia. He has been a finalist in numerous art prizes including the 2020 Tom Bass Figurative Sculpture Prize, the 2019 Dobell Drawing Prize and the 2017 Whyalla Art Prize. Luke is represented in NSW by .M Contemporary.
---
Teacher examples
Keep sending your examples through to us, we would love to continue to add to this gallery.
Email your examples to education@artgallery.sa.gov.au
You may also like to submit any student examples for the AGSA Student Gallery.
Drawing implements inspired by the elements of a bow and arrow
Resources and PD Certificate
Listen
Russell Kelty speaks about woodblock prints created in mid-nineteenth century Japan