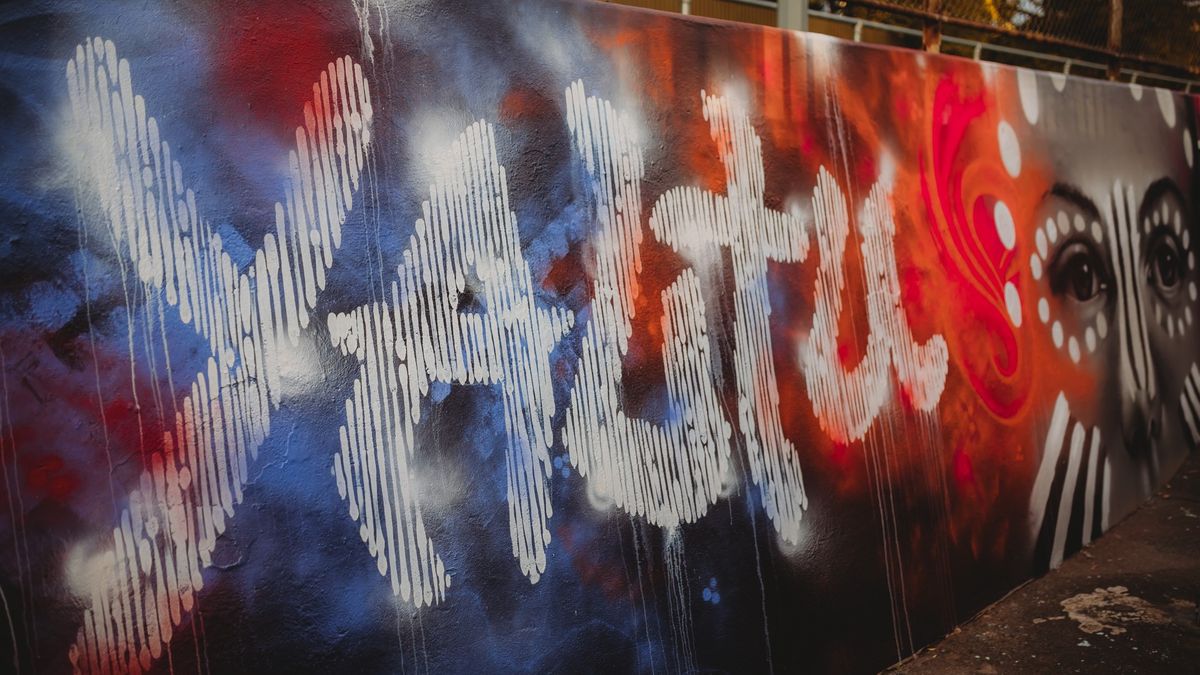 NAIDOC Week
---
Thomas Readett speaks with artist Shane Mankitya Cook
This year, AGSA will be celebrating the first day of NAIDOC week with our hugely popular children and families' program, Start at the Gallery, on Sunday 5 July. The title for this month's program – Always was, always will be – recognises our First Nations people, who have lived and thrived on this continent for over 65,000 years.
We are thrilled to announce that our guest artist for this Start event will be Shane Mankitya Cook, a proud Wulli Wulli and Guwa descendant from Queensland. Shane has been adopted by the local Aboriginal Kaurna community in Adelaide and named Mankitya, which translates to 'the scarred one'. Shane is being mentored by Jack Buckskin of Kuma Kaaru Aboriginal Dance Group, the group with whom Shane now dances.
Shane's artistic journey began at a young age, learning traditional painting from his mother, although as he grew older his interests expanded into graffiti culture, street art and aerosol, and today all of these approaches are highly visible in Shane's unique contemporary style. Shane's works of art transcend material and physical boundaries – from working on canvas, participating in international street art festivals and creating large-scale murals, to designing football guernseys for the Adelaide Crows and boxing shorts for Anthony Mundine. Shane's diverse and wide-ranging practice has seen him become a nationally recognised artist.
Since high school Shane has been an advocate for personal growth, practising culture through art and dance and he has played a key role in facilitating workshops in schools, the youth justice system and community-based events throughout the country. His sheer passion and drive have been instrumental in creating numerous opportunities for him: most recently he was selected to compete in the Indigenous Marathon Project in New York, to manage community projects in Kenya and travel for personal development to visit places such as the Kluge- Ruhe Aboriginal Art Collection of the University of Virginia, America.
Thomas is Education Officer, Tarnanhti at AGSA, a position supported by BHP. This article first appeared in AGSA Magazine Issue 39, 2020.