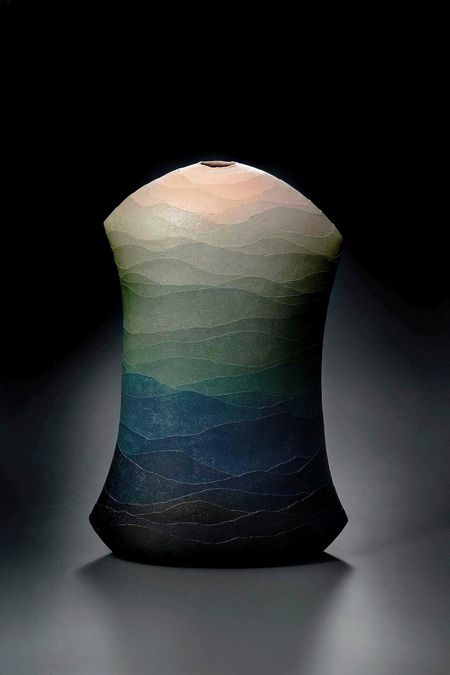 Year 9 and 10 Sculptures - Christies Beach High School
---
Year 9 and 10 students responded to Pure Form: Japanese Sculptural Ceramics, an exhibition that was on display in 2022 at the Art Gallery of South Australia.
For their sculptures, students focused primarily on the element form and drew inspiration from the works of art in the exhibition and from organic forms in nature. In their first project they used clay and decorated their sculptures with acrylic paint.
In the second project students explored the qualities of the wall felt fabric, which was left after the renovations in our school. They created layered sculptures with the focus on the elements balance and harmony.
- Renate Witte, Visual Arts Teacher and Arts Coordinator