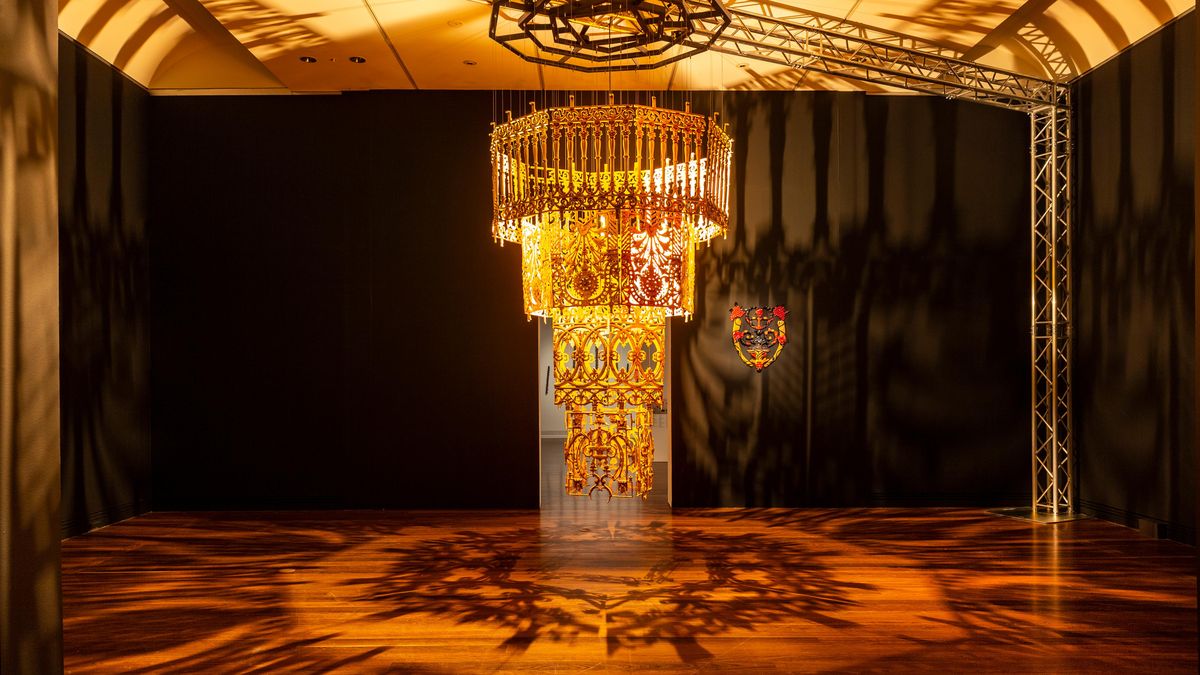 Year 6 Digital Drawing - West Lakes Shore School
---
Year 6 students at West Lakes Shore have been responding to the work of Kamilaroi/Gamilaraay artist Dennis Golding. Born and raised in Sydney, Golding spent his youth growing up on Everleigh Street in the suburb of Redfern – the eastern border to an Aboriginal-managed social housing district known as 'The Block'. Golding's childhood experiences and memories inform his photography, installation and mixed-media practice, as he explores not only his personal history but also a shared sense of cultural identity.
Casting Shadows (chandelier) (2022) - an installation of sculptures in the shape of chandelier and ceramic shield – captures the political and social history of The Block. Following years of Aboriginal-led protests and campaigning, The Block was formally established in 1973 to provide affordable low-cost living for Aboriginal people in inner city Sydney.
Art teacher Lisa Zappia used AGSA's Curiosity Card no. 51 to support students engage with this work:
'Change your perspective. Look at this work of art upside down, sideways, up close and far away. What different things did you notice?'
Students then created their own layered patterned chandelier design - but they also changed their perspective and created designs as though they were standing beneath it, looking up. Students used ipads and the app "Sketches" to create their digital chandelier by first reflecting back to previous years work on patterns and mark making that were significant to their family and homes. Using the different digital drawing tools they recreated parts of the same patterns and marks in multiple, symmetrical digital layers.